We Call It 'Rockstar Thesis Proposal Help'!
A thesis, to put it plainly, is the pinnacle of all your academic work and all the years of research that you've put in college. This is what lays out what you've been taught, what you know and how to apply these and all the experiences that you have gained over the years. A thesis is necessary for you to complete any course, especially technical disciplines successfully.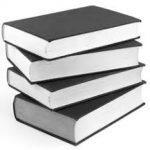 But before getting to the actual thesis, you need to prepare a thesis proposal.
Through this document, you will be able to demonstrate that going through with the study is actually merited and you are aiming to solve a scientific or environmental issue. You will also demonstrate through this document, that you have identified a way to go about solving the problem through collecting and analyzing data and how you aim to draw an inference from the said data and associated results.
For those students who find this process imposing, we offer professional thesis proposal help from the best experts. Catch us online and get started on the road to creating a brilliant document.
A Thesis Writer May Be Your Ticket to a Great Paper
As is now obvious, writing a thesis proposal is no mean feat. You have to put in a good amount of work and research and adhere to a rigorous task if your final thesis is to see the light of day. It is easy for your actual thesis to get derailed and spin out of trajectory if you don't pay adequate attention to the proposal writing phase. A professional thesis writer will help you overcome some of the regular pitfalls that you may encounter. Remember that your proposal is like a roadmap to the actual research and final document, and thus you need to pay it the utmost attention.
With our thesis statement help, we aim to help you present your ideas lucidly and in a succinct manner and thus build a framework for completing your thesis in record time and with great results. We will guide you on the proper structure of the paper, from the abstract, introduction, thesis statement, data collection methods, anticipated results and your hypothesized analysis as well a conclusion. We'll also help you source and build solid references relevant to your particular field of study, and our team will assist you in creating a work plan.
At the end of the day, whether it's a PhD thesis proposal, a master thesis proposal or an undergrad dissertation proposal, we have enough expertise and a spectrum of resources to assist anyone looking to ace these papers.
Get Thesis Statement Help That Starts Your Paper with a Bang!
How do you benefit from using our thesis help online?
Professionalism is always guaranteed: Our writers have at least a graduate degree and immense working experience, specializing in various fields. This gives us an edge because we can anticipate what your paper needs and we are best placed to deliver depth and quality. In addition to this, their experience makes them deliver the best return on speed, and we are capable of handling even the toughest deadlines for the most complex assignments.
Affordable: We offer great prices for our caliber of work. We produce high quality but still make our pricing flexible enough for anyone to afford it. The price of any paper will be dependent on how complex or long it is so that you can budget appropriately. We also offer free reviews and money-back guarantees in case you aren't satisfied with our quality of work.
Originality: A document as serious as this needs to be fully authentic. Some services might just pull a paper from the internet and make minor amendments to it, thus exposing you to the vagaries of plagiarism. We don't. We have a strong stance against plagiarism, and we make sure to run the final paper through multiple copy scans to make sure they are 100% original. We also build strong references and bibliographies for your paper.
Confidentiality: Basically, what happens in Vegas stays in Vegas.
We've worked on The Most Complex: A Ph.D. Thesis Proposal
If you don't know how to write a thesis proposal, this is the best place to start. Here's what customers had to say about our service:
"I really needed help with my thesis and didn't even know how to write a proposal. Their assistance proved invaluable."
Kate, Wichita
"Their writers are perfect!"
Chris, Pike
Order your paper from us at some of the best prices now!