Cause and Effect Paper Topics
Some cause and effect paper topic samples
Cause and effect papers, as is clear from the term, addresses the causes and effects of a particular phenomenon or a process or just anything. In other words, a cause and effect paper topic will discuss aspects like 'how it happened' and 'what will happen', about the topic. An effective paper of this nature will clearly explain the causes to the audience and touch upon all the possible effects. Cause and effect papers are commonly assigned in all subjects as it covers almost all aspects related to the topic.
Finding a suitable cause and effect topic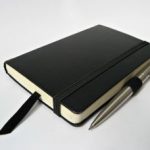 The suitability of a cause and effect paper topic depends on various factors. Out of those, the main one is the objective of the essay. Sometimes the emphasis would be on the cause and sometimes on the effects and some other times, both factors would be equally important. Hence, the most important aspect to be figured out from the project guidelines is the objective of your cause and effect paper.
Among the other important factors to be considered are the prescribed page length and the deadline of the project. While working on a cause and effect paper, you might come across topics where the effects often becomes the cause of something else which might then lead to another effect which again leads to another phenomenon. In such cases, you will have a chain of events, in hand, each of which would have a different set of causes and effects. Unless you are writing a lengthy paper, you would not be able to accommodate more than one topic in your paper. And while writing lengthy papers, discussing multiple topics, you might find it tough to meet the deadline also. Hence, before setting out to find a topic for your cause and effect paper, take a note of what kind of topic is required for your project.
Some examples of cause and effect topics
Almost all cause and effect paper topics are interesting to work on. And, it is needless to say how interesting it would be to find out the causes and effects of a topic, if it happens to be one which you have always been interested in. Irrespective of the subject or level of education, there are numerous cause and effect topics which can be used for academic essays and research papers. Let us take a look at some sample topics.
The causes and effects of:
1. Psychological insecurity in children: Causes like domestic violence and results like drug abuse can be discussed in your cause and effect paper on this topic.
2. Increased internet usage among students: The points which can be discussed under this topic include causes like easy and unrestricted access to all kinds of information and results which affect the very behavioral pattern of the children.
3. Drop in reading habits in adults as well as children: The lack of interest towards books, in children, can be attributed to the various other channels of entertainment offered by the modern technology. One of the worst results being that of a subsequent drop in children's IQ level.
If you wish to get any assistance with your cause and effect paper topic, let us know. We offer online essay help as well as research paper and term paper writing services to students. If you wish to buy essays which are customized to your preferences, we can provide you that service as well. You may order essay papers through our website or contact us for further assistance.