College Essay Topics
Identifying a good college essay topic
While seeking admission to a college level course, you will be required to submit an essay to help the authorities understand you better. In most cases, the essay plays a big role in the final decision of the authorities, regarding the admission. There are various aspects which form the criteria of the evaluation of college essays. Hence it is necessary for you to have a clear idea of what is expected of you and how you can manage to put together an impressive college admission essay. Everything, starting from the choice of your college essay topic, must be done carefully and with due consideration to the relevant aspects.
The important elements of college admission essays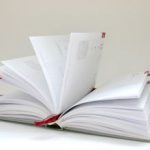 College essays don't always come with the same type of clauses or prompts. Understanding what the specifications of your essay are and why it is set that way would help you a lot in choosing a suitable topic for the college essay and in preparing a good essay. There are many aspects to be considered while picking a topic for a college essay.
1. Does the topic reflect your strengths and hide your shortcomings? That is what an ideal college essay topic must be able to accomplish.
2. Do you have a good thesis on the topic to focus on? Without a strong focus, you will not be able to present your essay well.
3. Will the topic you choose fulfill the objective of the essay? The main objective of the essay would be to present yourself as a prospective candidate.
4. Does it fit into the guidelines or essay prompts? If it doesn't, it might get rejected.
5. Is it one which you can comfortably handle within the given deadline? No submissions are normally entertained after the deadline.
6. Are you familiar enough with the topic to present it in such a way as to represent yourself? The topic you choose for your college essay would be used to evaluate your views and beliefs.
7. Does it complement the course you are applying for? There is no point in displaying your skills in a subject which is not relevant to the application.
8. Are you familiar enough with the topic to deal with it impressively? If you are ignorant about the topic, it would clearly reflect in your essay.
It is not about choosing any one of the college essay topics which appeals to you; it is about picking the right one for you. If you manage to spot a suitable topic, the whole exercise of preparing the essay would prove much easier and more enjoyable for you.
If you need any kind of help with the choice of suitable college essay topics, let us know. We have highly experienced academic writers to help you out with all your worries related to the college essay project. We offer help with all types of academic assignments starting from research papers to scholarship and admission essays. Our custom essays are among the best in the industry as we have employed highly experienced writers for the purpose. A 24 X 7 customer support team would answer any further queries you might have.