Some simple and easy cause and effect topic samples
Cause and effect essays are common in academia as it gives the students a complete knowledge of the topic. This type of essay analyzes the causes and effects of the essay topic. Some assignments ask you to study the causes alone and some others ask you to focus only on the results. There are also assignments which would require you to cover both the causes and results. Cause and effect essays also come with instructions regarding the framing of the essay. The topic is one of the most important elements of all essays alike. The topic you choose would affect various aspects of your essay including its length and effectiveness. So, while trying to find an easy cause and effect topic, do not forget to consider the guideline instructions.
Choosing good cause and effect essay topics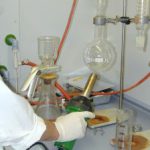 Cause and effect essays can be written on a number of topics. Always look for one which suits your project. If you have been asked to include only the causes in your essay, then you will have more time to focus on one aspect of the topic. On the other hand, if you have been asked to include both causes and effects in your paper, then plan the project well as you will need to study two different aspects of the same topic. The length of the essay also depends a lot on the topic. Some topics will need too many pages to be explained and such topics won't be ideal for short essays. If the project guidelines ask for a long essay, then you can consider going for a topic which has the potential to be spread out among the specified number of pages.
Cause and effect topic examples
It is quite interesting to write cause and effect essays. There are many easy cause and effect topics to choose from. If you manage to find a familiar topic which you like to learn about, the task of writing out the essay would become more enjoyable. Some topics which you can consider are:
1. The Holocaust: There are many factors which led to the Holocaust. There are many rumors and misconceptions about the reasons behind the persecution of the Jews. You can analyze the causes and study the effects, as instructed, towards your essay.
2. Medicine: Choose a particular drug and study its effects. The effects might have to be classified according to its intensity and duration. You may also write about how curable the effects are.
3. Racism: A topic which is argumentative and controversial at the same time, racism works as an excellent and easy cause and effect topic as well. You can write about the facts and beliefs which exist about the causes of the Holocaust. The effects, some of which last even today, will also give you enough to write on.
Professional essay assistance
If you need any help with finding easy cause and effect topics which would lay the base for an interesting essay, let us know. We offer online essay writing assistance to students. We also provide research paper and term paper writing services. If you wish to buy essays which are customized to your choice, then you have come to the right place. Do contact us for any further assistance. You may also order essays through our website.