Essay about my School
How to write essays about 'my school'
I used to love writing essays about my school at a point of time. But, as I grew up, my thoughts about my school also matured. Writing an essay on my school became more than just describing the school garden or listing out my favorite teachers. You would also have experienced the same. Essays on school turn up every now and then among academic assignments. Even though all of them concentrate on one topic – my school – the way you handle them would change; or rather, it must change if you are hoping to make an impression.
Finding the best possible angle to approach the topic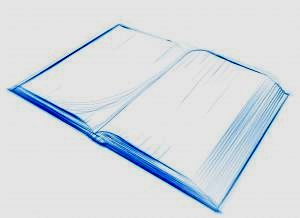 Whenever I was asked to write essays about my school I always wanted it to be different from the ones I wrote previously. I used to spend hours brainstorming for fresh ideas. If you are facing such a situation where ideas don't come to you even after hours of brainstorming, don't give up. Just refresh for a while, forget about the essay, and then get back to it. While searching for a thesis for your essay on school, it is important to consider your educational level. If an 'essay on my school' written by a high school student is similar to that written by a middle school student, it would be quite unimpressive.
The easiest way to get a head start is to think of what all you like and dislike about your school. You can also think of some particular way in which your school influenced you. Another angle to use would be that of writing about how your school managed to bring out some hidden talent in you. If you have attended more than one school, then you can prepare an essay which compares your current school with any one or all of your previous schools.
What to remember while writing a school essay
The right method of preparing an 'essay about my school' would depend a lot on the nature and objective of your project. If you are asked to write on a particular prompt, then you will have no option of choosing your own topic. But you can still make it interesting by choosing an unusual or special approach. While working on the assignment, remember that your interest in the subject alone would not make an impression. You will need to ensure that you present your essay in a manner that makes it interesting for the audience as well. More than anything else, it is important to give enough background information about your school before getting into the main point, as your audience will first need to see your school through your eyes to be able to follow what you say about it.
Professional essay guidance
If you wish to get any kind of help of help with an 'essay about my school', let us know. We offer expert assistance with all types of essay writing assignments. You can avail of online essay writing services as well as research paper and term paper writing services from our website. If you wish to buy essay papers which are prepared to suit your preferences as well as the specifications of the assignments, contact us to order essays or any of the other services we offer,