Essay on My School
Some tips on writing essays on 'My School'
Projects which involve writing essays on 'My school' are assigned to students from a very early stage of education itself. Essays on this topic are meant to give the students a chance to reflect on their educational institution, or institutions. It is not so tough to prepare essays about school and also enjoy writing about it as most students have very fond memories of their school life. But what makes a school essay interesting to the readers is the way the ideas are presented.
Handling a school essay project impressively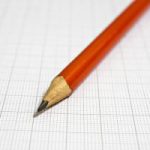 Essays on the topic 'My school' are usually narrative in nature. And narrative essays demand a lot of writing and presentation skills. Even though the topic is an interesting one to write on, the success of an essay on 'My school' depends on various factors. By taking note of those factors and applying them to your essay, you will be able to make your essay interesting as well as effective.
The topic
Some essay projects on the topic 'My school' come with specific prompts to write on. In such cases, you will have no option but to write on that prompt. But where you have an option of choosing what to write on, there are many options you can consider. You can consider picking a generalized topic or narrow your topic down to a specific aspect about your school. Do check the guidelines to ascertain how much liberty you have with the choice of topic for your essay on 'My school'. Listed below are some examples of the possible approaches to the topic.
• What was my concept of a good school and how did my school fit into it?
• What all did I learn from my school other than my daily lessons?
• How did my teachers influence me?
• Why do I consider my school the best of all?
• Some fond memories about my school.
• Why was my teacher the best of all teachers in the school?
• How did my school contribute to my achievements?
The presentation
The best feature of narrative essays is the liberty you have with the structure and presentation of your essay. Unlike other essays and academic papers, narrative essays offer a lot of freedom with the organizing of the points and the presentation of the matter. For example, in a narrative essay, you do not need to worry about what goes into your introduction or your conclusion. As long as the paragraphs flow smoothly and is legible and comprehensible, you can start and end your essay the way you want. A concluding sentence which can leave a lasting impression is one of the best ways to make a narrative essay effective. The same applies to an essay on 'My school' also.
Expert assistance with school essays
If you wish to get any kind of assistance with your essays on 'My school', do let us know. We offer online essay writing assistance to students of all subjects and levels. You can also choose to buy essays prepared specially for you as per the specifications of your project. You can order essays through our website or contact us for further assistance. We also offer research paper and term paper writing services to students of all subjects.