Expository Essay
Understanding the objective of expository essays
The objectives of almost all types of essays can be fathomed if you take a minute to study the meaning of the term which defines it. An expository essay is an essay which exposes specific facts about a particular topic; yet, it is also true that all essays lay down facts about the essay topic. So, what is different about expository writing? In expository writing, you list out all the attributes of the topic, giving it a comprehensive definition. You define, describe and state the facts related to the topic of discussion.
The basic steps to expository writing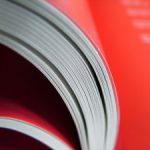 Every student would have their own preferred methods of approaching an essay topic. But there are also certain methods or approaches which have proved to be better than the rest. The following steps, when modified to suit the specifications of your project, should help you prepare an impressive essay for your expository project.
1. Choosing a suitable topic
Choose a topic which is familiar enough to be covered within the given time and narrow enough to be informative. Expository essays are not just about how many pages you have written but it is also about how much information you have managed to present within the given space. It can be time-consuming to gather enough information; all of which is relevant and interesting enough. Generalized topics do not work well for expository writing purposes as it does not address any specific section of the topic and hence wouldn't be informative enough.
2. Studying the topic
Expository writing demands a very good knowledge of the topic as you cannot explain a matter to someone without knowing it well enough. Hence, take time to study your topic from all angles and identify the key points to be presented in order to fulfill the objective of the essay.
3. Developing the thesis
There would be many facts about the topic which could be addressed and used as the thesis of your essay; choose one which is relevant enough to work as a focal point and strong enough to hold the essay together.
4. Identifying the method
The toughest part of writing expository essays is that of finding the appropriate method of presentation. There are many methods by which you can explain your topic; the criterion is to ensure that the topic is adequately explained and appropriately defined. You can either analyze the topic or classify it using the various categories applicable or compare and contrast it or yet use any method which would effectively explain the matter to the audience.
5. Writing out the essay
If you are blessed with good writing skills, this part would be the easiest; but for those who don't fall into the category, it could prove extremely stressful to write out the essay effectively and impressively. The trouble with expository writing is that the essay must be non-critical and clear of personal opinions or suggestions; it must only include facts as they have been revealed to you during your study of the matter.
Writing an expository essay can be an enjoyable learning process, if you manage to find a topic which appeals to you and which you can comfortably cover within the given time span. If you need any kind of assistance with your essay projects, feel free to contact us. We offer help with all types of academic writing; we also offer professional writing assistance to students who are not confident about their own writing skills.