Persuasive Essay Topics
How to choose a suitable persuasive essay topic
There are many types of essay assignments. Persuasive essays are among those types of assignments which you will be handling at least once during your academic period. These essays aim at persuading the reader to agree with your opinion on the matter of discussion. It might be easy enough to express your stance on a topic but it is not easy to get the audience to agree with your views. Hence, you must be very careful about the persuasive essay topic you choose for your project and also about the way you present it.
What all to consider while choosing topics for persuasive essays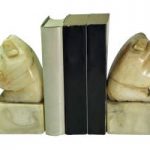 Persuasive essays require the use of a method different than those of the other types of essays. Persuasive assignments work on the technique of persuasion whereby you would persuade the reader to agree with you by placing unquestionable evidence and strong arguments towards your statement. If the topic you choose is not suitable for the project, you will never be able to give the essay the persuasive tone. In order to ensure that the base of your persuasive essay is strong, you must consider certain important aspects while choosing persuasive essay topics.
1. The deadline: As in the case of all academic assignments, you must ensure that the topic you choose is one which can be handled within the deadline. In the case of persuasive essays, you will need to leave enough margin for the research as well.
2. Your skills: Not everyone possess persuasive skills. If you are blessed with it and fell confident about being able to prove your point on just any topic, there is nothing to worry. But if you are not sure of how well you can handle a persuasive assignment, pick a topic which is not too complex. Avoid controversial topics if you lack persuasive skills.
3. Your knowledge: It is absolutely important that you possess an in-depth knowledge of the topic to be able to persuade someone to believe in what you have to say about it. Hence, while picking persuasive essay topics, ensure that you are either familiar with the topic or that you have enough time to gather enough knowledge on it to write persuasively on it.
4. The sources and evidence: Consider if you will be able to gather enough evidence towards your thesis on the topic of your choice. It is not enough that you know of the evidence; it is necessary that the audience either see the evidence themselves or get enough information on the evidence to prove it true. And when it comes to the sources you need to refer to, you must ensure the availability of and accessibility to the sources before finalizing the topic.
If you need any further assistance with your persuasive essay topic, let us know. We offer help with all types of academic assignments and essay topics in all subjects. We also undertake tasks like editing, formatting and proofreading for students who wish to get it done in a professional way. Or, if you wish to get a custom essay or research paper prepared as per your specifications, we shall be glad to do that for you. Feel free to contact us for any queries or clarifications.