Essay Contests for College Students
What to know while entering an essay contest for college students
There are very few students who bother to enter essay contests conducted for college students. Most of them lack interest in essay writing and some others lack time. But essay contests offer a very good training platform to fine-tune your essay writing skills. And, unlike academic essays which mark your academic progress, essay contests for college students aim only at finding out who is the best. There is no stress related to a contest as the authorities are not exactly concerned about whether you are up to the mark or not. By participating in all the possible essay contests in college, you will be able to learn how to handle essay projects in an interesting and relaxed manner.
Essay writing contests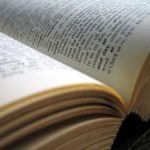 Essays are easy enough to write. You just need to gather specific information and present it in the prescribed manner. Essay projects come with a choice of prompts; so do essay contests. The only difficult part of handling an essay contest is that of deciphering the prompts accurately. When it comes to essay contests for college students, the prompts may not be too explanatory or detailed. In fact it can be vague and confusing. But, once you are able to identify a prompt which you can understand well, then the rest is easy enough.
Studying the prompt
Essay prompts are meant to create a common platform for evaluation of the submissions; so are the contest guidelines. Hence, those must be followed to the finest point. You must also note that once you have chosen your prompt, it might not be possible to go back and change it. Moreover, it will be waste of time to change your topic half-way through. You can spare yourself of such confusion if you take the effort to study all the given prompts carefully and choose the one which you will be able to handle well.
Presenting the essay
There is a minimum level of language proficiency that would be expected from a candidate participating in an essay contest for college students. And, in any case, essays cannot be presented effectively unless you are good enough with your words. It is not about using long and complex words or compound complex sentences. On the other hand, it is all about conveying the matter powerfully through simple words and sentences. If you are confident about your writing skills, you can play with your words as well as your sentence structure. But if you have even the slightest doubt about how well you can handle the language, it is safer to stick to simple sentence structure and words which you are sure of.
Professional guidance
There is no need to lose heart just because you didn't win an essay contest for college students. You can learn from your mistakes and prepare better for your next attempt. If you wish to get any kind of assistance with your academic essays, let us know. We offer professional essay help to students of all subjects and levels. We also provide custom research paper writing services as well as outlining, editing, formatting and proofreading services. If you wish to buy essays, research papers or term papers, you can do it online. You can order essays through our website and also follow it up online through our 24 x 7 helpline.