Tips for Great Essay Writing
Learn the Format for Great Essay Writing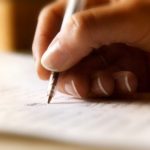 Essay writing is a big part of student life. In order to write your essay effectively, you need to be aware of the right format to follow. Your essay should have a logical flow. It must contain an introduction, a body and a conclusion. These three parts perform very important functions. The introduction makes the claim, the essay body provides the support and the conclusion provides a summary of the statements and support. Take a look at how you should structure your essay.
Format for writing an essay
The introduction is the first paragraph of your essay. This paragraph is very important and must achieve a couple of specific goals. One goal is that the introduction must capture the interest of the reader. This can be achieved by beginning your essay with a very interesting statement that grabs the interest of all those reading it. Another goal is that the introduction must introduce the topic that you are writing about. For good essays writing your introductory sentences must explain your first statement. Lastly, your introduction must contain your thesis statement. This statement must contain your specific assertion and should convey your opinion very clearly.
The body of your custom essay must contain three paragraphs. Each paragraph must have only one main idea that supports your thesis. Here you need to first state your idea and then back up your idea with a couple of sentences that contain evidence or examples. Once you have written your supporting statements, use transition words that lead to the next paragraph. Some commonly used transition words are moreover, in fact, on the whole, furthermore, as a result, naturally, by comparison, surely and yet.
For effective writing the last paragraph of your essay must contain a strong conclusion. In this paragraph you need to have a summary of your main points. You also need to re-assert the main claim that you made in your essay. Your conclusion should also point out the main points made in your essay without repeating the examples in the essay specifically.
After finishing the first draft of your essay it would be wise to look at the thesis statement made in your introduction again. Take a look at your essay once again and see that the flow is logical. It is possible that you find that your supporting paragraphs are strong but that they have failed to specifically address your thesis statement. In this case, all you need to do is re-write your thesis statement in such a way that it fits your essay body and summary more perfectly.
Once you do this, you will be able to make sure that each and every sentence of your essay is connected to your thesis, either by supporting it, proving it or reflecting it.
Essay writing is not difficult but if you need help it would be a good idea to go to a good essay writing service. These services can provide you with an essay and can also help you write your own essay.