Sample Argumentative Essay
Refer to good sample argumentative essays
Argumentative essays are quite different from the other types of essays. Unlike the normal essays which only state known facts to support the essay thesis, argumentative ones argue to prove a point. The tone of this type of essay is similar to that of a research paper. If you are not familiar enough with argumentative essay writing, you might need some sample argumentative essays and essay writing guides to help you understand the concept.
Are argumentative essays same as research papers?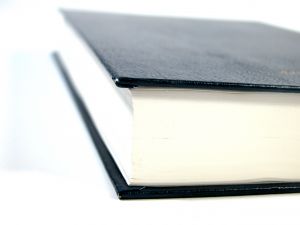 Many students wonder what sets an argumentative essay apart from a research paper. Research papers argue a point and so do argumentative essays. Then what is the difference? The difference is that an argumentative research paper asks for an original idea to be argued on whereas an argumentative essay doesn't. You can share some other person's view also as long as you have some fresh and interesting points to justify your argument. There is also the fact that a research paper requires the use of external sources but an essay does not. If you know enough about the topic to build a strong and successful argument, you can even prepare one without any sources at all. You might be able to find sample argumentative essays which are very effective even without the use of sources. Yet, if you set these small differences aside, argumentative essays are quite similar to research papers.
Writing an argumentative essay
If you refer to a good sample argumentative essay, you will see that the tone used is quite confident and persuasive. This is because the objective of this type of an essay is to emphasize on the fact that your stance is right. In order to accomplish that, you will have to be confident about what you are saying. Unless you strongly believe in your stance, you would not be able to justify it effectively. And, in order to gain such a level of confidence as is necessary to prepare a good argument essay paper, you must possess an in-depth knowledge of your essay topic. To be precise, a very good knowledge of the topic and good persuasive writing skills are what you need to prepare a good argument essay. You must be able to write persuasively without imposing the authority which you don't have.
What you must not do
While worrying about the rights, many students forget to consider the wrongs. But it is necessary to be aware of the wrongs to be able to avoid them. Remember that there are many mistakes which can ruin an otherwise impressive essay. Certain things which must be avoided in an argument essay are:
1. The inclusion of irrelevant points.
2. Repetitive mention of the same points.
3. Incorrect use of phrases or words.
4. Grammatical errors and spelling mistakes.
5. Accidental digressions which divert the reader's attention.
Get professional help
If you need any kind of help with your argument essay papers, let us know. We offer online essay writing assistance to students of all subjects and levels. You can avail of sample argumentative essay papers, essay outlines, outline templates and so on. You can also buy essays which are customized to accommodate your specific requirements. We provide research paper and term paper writing services as well as editing, formatting and proofreading services to students. You can order essays or any of our other services online. We have a 24 x 7 customer helpline to assist our clients.