College Essay
How to write good college essays
Each essay assignment has a specific objective; understanding that objective is the first step to preparing a good essay. A college essay is aimed at helping the authorities understand you better. You will be given a set of guidelines which explains how this must be done. Even though the essay is meant to portray your skills, weaknesses, likes and dislikes, you may not always get the liberty to present it the way you want. The criteria of a good essay in this category is not just about telling the readers about yourself but it is about doing it the right way.
Tips for writing an impressive essay for college admission
First and foremost, But, whichever topic you choose, unless presented well, it would not fetch you any positive response.
There are certain things to remember while preparing college essays.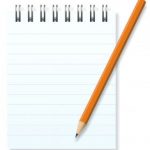 1. Your criterion is not to prove yourself good; it is to prove yourself as one of the best. Your college essay would go through a comparative analysis which is one of the toughest to get through. Hence, always keep this objective in mind while preparing your essay.
2. In certain cases you will be given a few options of topics whereas in some other cases, you will be asked to choose a topic for yourself. Irrespective of the topic or the guidelines, your submission will be used to judge you and your abilities and shortcomings. Hence, present your essay in such a way that it highlights your strengths and makes your weak points sound negligible.
3. Focus on your thesis and do address the point. Talking about irrelevant matters would only waste your space and time. Your essay must talk about why you consider yourself eligible for an admission. Make sure that you answer that question. If your essay sounds too generalized and unfocused, it will not serve its purpose.
4. The best method of making your paper interesting to the audience is to adopt an unusual or innovative approach to the topic. Once you manage to capture the attention of your reader, conveying your point would become much easier for you.
5. The essay format must be determined with due respect to the guidelines or the preferences of your subject area, as applicable. But use a legible font which is considered acceptable for formal documentation. Also, avoid grammatical errors and spelling mistakes. Use complex or compound sentences only if you are confident about your proficiency in the language. Do not bother with long and complex words. Simple words are the most powerful when used appropriately.
Your main objective, while preparing college essays, is to impress the authorities. This must be achieved through a skillful presentation of the points. If you are not confident enough about preparing your essay, we can help you. We offer custom essays, prepared by highly skilled professionals who specialize in academic writing, to students who wish to get professional help with their essays. Our customer service team works round the clock to ensure that your queries are met promptly at all times. Hence, feel free to contact us for any kind of assistance you need with your academic assignments.