Comparative Essay Structure
Comparative Essay Structure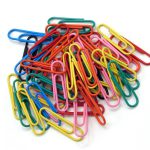 To write a comparative essay means to put on scales comparable things and to express your conclusions on a sheet of paper. The comparison itself must be based on true and reasonable facts while author's point of view must be clear and impartial. You can easily learn a lot about comparisons, comparative essays structure and general writing applying to paper writing services.
Comparative ones are a type of ordinary essays. A comparative essay structure is similar to others. The main difference is in the plot. We shall review step-by-step guide to show you how, what and where to point in order to serve you a kind of essay help.
General structure of essays
• introduction;
• body;
• conclusion.
introduction
The main purpose of writing an introduction is to catch a reader. You need to attract his attention describing and revealing your story. Introduction is like a brief summary of the entire plot. Here you need to point:
• why did you pick this particular topic and these specified objects to compare;
• what is the importance of a matter;
• what are the comparable objects;
• why did you decide to compare them;
• by what means the comparison will be made;
• what kind of results you intent to achieve.
Basically, the goal of an introduction is to get a reader acquainted with your story.
body
A body is the second part of comparative essays structure and the main part of an essay as a whole. Here you must consistently write down all the information you have prepared. Generally, a body is divided by three parts. It will be better if you devote a sole single part for each of the objects to compare. First of all tell a reader about them. Do not compare yet. Describe.
• provide some general information about all your objects;
• show strong sides and weak sides of both;
• describe all features and ways to use.
In the third part of your body you need to make a comparison. Do not forget that to compare, first you must pick some features by means of which you are going to match your objects.
conclusion
Make up your mind and sum up all you have written. Finish your comparison and show the results of it. Present a reader in which areas the first object is better and in which the other one(s) (NOTE: there may be more than two objects).
Filling conclusion part of your essay, point if the results satisfy you.
Namely, it is all to say about a comparative essay structure. You may also find more about essays online.
In case if you still hesitate about writing and comparing, feel free to ask for help and order essays. It will save your time, money and nerves.