What are Essays?
Learn About the Various Types of Essays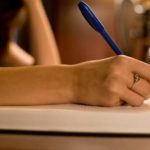 Essays are the most common assignment handed to students. However, most students are not fully aware of what an essay means when they begin writing one. Before you start writing your assignment, take some time to learn what an essay really is and familiarize yourself with the different essay types that exist.
In simple terms, an essay is a short piece of writing, usually written from the writer's view point. An essay can contain various elements such as literary criticism, valid arguments, political manifestos, daily observations, remembrances and even reflective thoughts. There is no clear cut definition of an essay; it is normally thought of as a mix of an article and a short story.
When you decide to write an essay, keep in mind that there are a number of different essay types. Each type has its own unique form and style of writing. Take a look at some of the most popularly used types of Essays.
Commonly Used Different Essay Types
Descriptive Essay
This type of essay is known for its use of details. These details are ones that appeal to the reader's physical senses as well his or her emotions and intellect. A descriptive essay makes use of tools like denotive, connotive and figurative language, metaphors and similes.
Narrative Essay
This essay type is written using tools like flashbacks, flash-forwards and even transitions that lead up to a climax. The main part of a narrative essay is the essay plot. The writer of the essay must be aware of his purpose, know his audience, cement his point of view and incorporate dialogue in the essay.
Compare and Contrast Essay
Compare contrast Essays bring out the similarities between two or more than two objects while at the same time bringing out the differences between those objects. This type of essay has two formats; make sure you know them both before selecting the one you want to follow.
Critical Essay
A critical essay is one that analyses a piece of literary writing. This is in no way a simple case of summary writing. In this type of essay, the writer's point of view must be provided on the basis of an evaluation of the concerned piece of writing. This view point must be backed up by valid evidence. As you can imagine, writing such an essay can prove to be quite a challenge.
Persuasive Essay
As the name suggests, a persuasive essay is an essay whose mission is to persuade readers into accepting the arguments made within the essay. The readers should also be convinced by the essay conclusion. In this type of essay it is important that the statements made are credible and well thought out.
Besides these essay types, there are a lot more styles and formats for writing Essays. If you feel you may require some essay help before you get started on your own essay, you could consider approaching a reputed essay writing service. Such services offer you the option of buying an essay and even provide custom essays tailored to suit your specific requirements.