Academic Essay
Tips on preparing good academic essays
Essays are written for various purposes. Starting from application forms to informal writing, essays have been the most preferred among the various styles of writing. And in academia, it is the most commonly used method for written assessments. Even though academic essay writing is simple enough, there are certain aspects which must be regarded while preparing essays for academic projects.
Points to note about impressive essay writing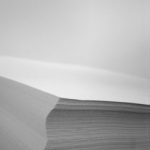 Essays are much simpler compared to research paper and term paper assignments. For that reason, teachers refuse to take excuses for poorly prepared submissions. If you take the trouble to learn a few basic things about essay writing, you will never have to worry about finding an excuse for poorly prepared academic essays.
1. Find a topic which suits not only your interests but also the objective of the assignment. An essay would be effective only when the objective of the project is fulfilled.
2. Do not choose far-fetched theses; it will not only prove difficult to explain but it will also be impossible to justify such theses. And if the thesis of an assignment is not justified or proved, then the essay would remain vague and incomplete.
3. Use only credible sources. Known sources are more reliable and it will also add credibility to your theory. But ensure availability of the chosen sources before you start working on the project as credible sources may not always be available.
4. Pay attention to the structure of your essay. The essay should begin with an introduction which introduces the topic with necessary background information. The thesis should be stated as the last line of the introductory paragraph. There should be a minimum of three body paragraphs which describe, discuss and justify the topic. The concluding paragraph must summarize the main points and reinstate the thesis.
5. Academic essays don't usually require research using external sources but some additional information on the topic would not hurt; on the contrary, it would make your essay more impressive. So, if you have time, try to collect additional information about the topic and include it in your essay.
6. Use flawless language to write out your essay. Spelling mistakes, grammatical errors and poorly structured sentences would either convey the wrong idea or leave your essay meaningless and vague. If you are not too good with words, stick to simple sentences. There is no need to use long and complex words either. Simple words convey the matter most effectively when used at the right place.
It is important for all students to develop good writing skills in order to be able to handle their academic essay projects. Even if all the other elements are in place, a poor presentation will leave an essay unimpressive and sometimes even incomprehensible. If you are not confident about your writing skills, you can choose to buy essays prepared by our professional writers. We offer professional writing assistance with all types of academic writing assignments. You can order essay papers through our website or contact us for further information on the same. In addition to providing online essay writing assistance, we also offer editing, formatting and proof reading services to students of all subjects and levels.