Argumentative Essay Examples
Finding a good argumentative essay example for reference
Argumentative essays differ from other essays in nature and presentation method. If you study a good argumentative essay example, you will understand that this type of essays share certain similarities with research papers, even though it is not exactly the same. While writing an essay, it is important that you have a thorough understanding of the specific requirements of that particular type of essay. And it is even more important when it comes to assignments like argumentative essays which are unique in every manner.
Specific nature of argumentative essays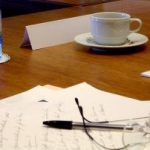 Argumentative essays, exactly as the term indicates, argue to prove the thesis. Usually, essay assignments do not ask the author to prove the thesis. As long as the thesis is justified, it is good enough for an essay. But that is not the case with argumentative essays. To win an argument, you need to prove your point without any further doubts regarding that argument. The same principle applies to an argumentative essay also. Hence, in an argumentative essay, you will need to furnish enough evidence to back up your thesis and prove your thesis through effective and powerful presentation.
Finding a good topic
The choice of the right topic is crucial for the success of an argumentative essay project. As you would be able to note while checking out argumentative essay examples, argumentative topics are of a completely different genre altogether. Unlike analytical essays, for which any topic can be used, an argumentative essay requires the use of a topic which can be argued against. It is quite simple – there is no argument without a counter argument. And, if there is no argument, there would be nothing to prove. Hence, for an argumentative essay paper, always look for a topic which has the potential to generate counter arguments, or which has existing arguments which contradict your thesis.
Presenting the argument
Verbal arguments are much easier compared to written arguments. In a verbal argument, you can use your voice to put emphasis on your points and to impose power of argument. But while writing an essay, you will have to achieve that by employing powerful use of the written language. Excellent writing skills are necessary for presenting an argumentative essay effectively. In addition to powerful language, you must also use persuasive tone to add authority to your argument. If you are not sure of how to write persuasively, you must go through some good argumentative essay examples and take note of the persuasive tone used for communicating the main points.
If an argumentative essay writing guide or an argumentative essay example have not helped you, there is no need to despair. There is nothing wrong about taking time to master the skill of writing well. It is a gradual process. You shall definitely be able to learn the skill over time, with practice. Meanwhile, if you need to present an argumentative paper, we can assist you. We offer online essay writing assistance to students of all subjects and levels. You can also consider using our essay writing services, if you are tight for time or energy to write out your essay. If you wish to buy essays from us, you may let us know. You can order essays through our website or contact us for further information regarding the same. We also offer research paper and term paper writing services in all subjects.