Autobiographical Essay
Writing interesting autobiographical essays
There are many types of essay projects – each with a different objective. An autobiographical essay presents an event, or events, from the author's life. Essays of autobiographical nature are extremely interesting to handle and often require no research or study of any kind. All you need to do is to understand the prompt well and choose the right incident from your life to present. Good writing skills are also necessary for writing an impressive essay of this type.
Handling an autobiographical project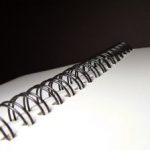 You will write different types of autobiographical essays for various purposes, during the span of your academic life – admission essays, scholarship essays etc are some of them. If you are not proficient enough in the language, you will never be able to put together an impressive autobiographical paper.
There are certain factors to be taken into account while approaching an essay prompt from an autobiographical angle.
Identifying a good thesis
Even essays of autobiographical nature require a thesis. Your thesis must be one which answers or addresses the essay question. The event or events included in the essay must support the thesis you state in the introductory paragraph. The relevance of the incident you narrate is what determines the effectiveness of your essay.
Choosing the style of narration
All autobiographical essays require the use of narrative techniques. If you are good at narrative writing, it will be extremely easy for you to handle autobiographical papers well. The narration should be interesting and elaborate enough for the readers to follow you. Remember that your readers do not know you. They are not familiar with your past. They know nothing more than what you tell them. So, choose the points carefully.
Finding the right points
Do not just choose any incident which appeals to you. Autobiographical essays will not sound good unless it includes interesting or unusual events. It is not necessary to be entirely truthful about what you write. As long as it sounds real and addresses the essay prompt, it can be considered good enough. But if you are including imaginary events in your essay, do get someone else to read and certify the narrative as believable before you submit your paper. Do not talk about things which are not relevant to the topic, even if you find it interesting enough to talk about.
Presenting the paper impressively
The presentation is another factor which influences the response an autobiographical paper gets. This type of essays can be quite boring to the readers if it is not presented in an interesting manner. Avoid jumping back and forth in time, in your essay, unless you are confident about your writing skills. When not applied skillfully, such techniques can confuse the readers and make the essay lose focus. It is safer to start in one frame of time and move steadily ahead.
Editing and proofreading the paper
Flawless language is another important factor which can influence the success of a narrative. Grammatical errors, spelling mistakes and mistakes in sentence structure will make your essay incomprehensible or, worse still, convey the wrong idea.
Writing an autobiographical essay will be simple enough, if you possess at least reasonable writing skills. If you are not confident about writing out your essay on your own, we can help you. We offer online essay writing help to students of all subjects and levels. You can choose to buy essays prepared by our professional academic writers, as per your specific requirements. You may order essays through our website or contact us for any further queries.