Classification Essay on Friends
Writing good classification essays on friends
Friendship is one of the most beautiful things on earth. Starting from the first level where a stranger becomes your acquaintance to the time when a friend becomes a part of your life, there are various levels of companionship. There are also various types of friendships. The easiest way to study the relationship and sort out its complexities would be through a classification essay. As almost all of you would have experienced the various types and levels of friendship, it need not be difficult for you to prepare an impressive classification essay on friends.
Finding the classification principle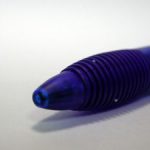 Classification and categorization are inter-linked. The most effective way of classifying objects is by categorizing it and the easiest way to categorize an object is by classifying it first. In order to classify an object and categorize it, you need to be thorough with the features and specifications of the topic you are working on as the classification would be based on the characteristics of the subjects. Before starting to work on your essay, you will need to identify a common feature which will work as the platform for classification. For example, you can consider classifying friends based on the age group, gender, the level of friendship or by the type of friendship you share with them. Choose the principle carefully after considering whether you can do justice to your essay from that angle.
Presenting the essay
Classifying a topic is not difficult if you are familiar enough with the various features of the topic. But presenting the classification in a manner that is comprehensible to your audience can be tough. There are many ways of presenting classification essays on friends. You can either sort them out based on the subjects or based on the principle. This must be decided depending on the length of the essay and the number of friends and categories you are planning to include in your essay. But remember to stick to particular method of categorization and presentation. Otherwise, your readers might not be able to follow your essay. Remember that they know only what you tell them. It is your need to ensure that they get it right. So, write legibly and stick to a particular method of presentation throughout your classification essay on friends. The categories must be easy to relate to and simple enough for the audience to follow. The essay must be well organized so as to maintain the smooth, uninterrupted flow of ideas.
Getting expert help
If you are looking for professional guidance or assistance with your classification essays on friends, do let us know. We offer online essay writing assistance to students of all subjects and levels. You may also avail of editing, formatting, proofreading and research paper writing services from our academic writing experts. If you wish to buy essays which are customized to suit your preferences, we can offer you that service as well. You can order essays or any of our other services online through our website or contact us for further assistance.