College Entrance Essays
Tips on writing a college entrance essay
While applying for a college admission, you are expected to submit the application form along with an entrance essay. The application form would include only a certain amount of information about the candidate; the rest should be addressed in the college entrance essay. Students often do not understand the importance of a college essay; they don't realize that it plays a big role in getting them into the college. Even though the application forms contain a lot of information about the candidate, the authorities use the essay to get a closer look at the candidate's profile. Hence, it is important that a college application essay is prepared carefully, with respect to all the important aspects.
Preparing good college essays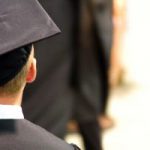 Understanding the objective of an essay is necessary to be able to prepare a good one. The objective of a college application essay is to give the authorities a better idea of your personal attributes. A good college entrance essay would be able to urge the authorities to admit you into the college. The essay question would be framed in such a way that the answer would be capable of revealing your interests, special skills and shortcomings as well. There are many aspects to be remembered while preparing an essay of this nature.
1. Read the question carefully. Most essay prompts can be approached from various angles. Figure out which approach you wish to choose. While considering the angle, remember that it would be used to judge you. Hence, pick one which reflects your personal attributes. Whether you directly relate to the prompt or not, what matters is how you deal with it.
2. Organize your points well. There would be numerous submissions for the authorities to consider; it is not wise to put them through the trouble of putting your points in order. Try to include only one point in one paragraph. It is better to give paragraph breaks every time you move on to another point as it makes the essay more legible and comprehensible.
3. Do not talk about things which are not relevant to the prompt. Focus fully on the essay question. Irrelevant points will make the essay unimpressive. Remember that college entrance essays have a purpose – it is meant to help the authorities understand the applicants better. So it is important that your essay gives out the impression of someone who is focused and clear about your goal.
4. Do not worry about the audience; you have no clue who that would be. Focus on your own interests and views. It is your perspective that should be used for the essay. In other words, write the way you want to write; not the way you think the reader would like you to write it.
It is not so easy to write college entrance essays which catch the attention of the authorities; but when it is a matter of such significance, there is no point in worrying about the difficulty level – you have to overcome it anyway. If you are not confident about preparing your college essay yourself, let us know. We offer online essay writing help to students of all levels. You can also opt to buy essays which are prepared by our experienced academic writers as per your specific requirements. You may order essay papers through the various options given on our website.