College Essay
Some points to note while writing college essays
College essays are written for the purpose of helping the college authorities understand the applicants better. There are many points which will be addressed in the application form but there are many others which remain untold. The college application essay which is submitted with the application form would discuss points like the students' skills, shortcomings, personal interests and so on. And it is needless to say that an impressive college application essay can do wonders. The trouble is; most students are not sure of what must or must not go into this type of an essay.
Writing impressive college application essays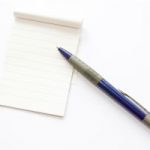 Each type of essay carries a different objective. Experienced eyes can easily make out if the essay was written with a clear view of the objective or not. When it comes to a college essay, you cannot afford to make the mistake of being unfocused or vague; a poorly written essay might not even be read by the authorities. Each and every point must be addressed clearly, within the permitted space. Listed below are a few things which you must keep in mind while preparing a college admission essay.
1. The title you choose for your college application essay must be relevant enough. Do not go for fancy titles; it can be intriguing and interesting though. An interesting title is the best way to create a good first impression.
2. Identify the main points which you wish to address, in advance. The positive and negative aspects must be listed out before you start writing the essay. Do not talk of your virtues alone; the vices are also to be addressed. The merits can be made to look more prominent and the vices negligible, if placed appropriately. It is advisable to alternate between the positive and negative points; grouping each of them together and placing each separately would highlight your shortcomings also.
3. Do not talk of your skills which are not relevant to the course you are applying for; you will leave the authorities thinking you have applied for the wrong course. Your aim must be to give out the impression that you possess the special skills required to excel in the course.
4. Use flawless language to write out your college essay. Mistakes in the written language create a very negative impression. The clarity of presentation also matters to a great extent. You would not want to sound incomprehensible or, worse still, convey the wrong meaning.
Remember that it is not just about being good; it is about being better than all the rest of the applicants. Hence, aim at preparing the best college application essay to ensure admission to the college or course you chose for yourself rather than making the compromise of taking up whatever comes your way.
If you wish to get your college essays professionally prepared, we can assist you. We offer online essay writing assistance to students of all subjects and levels. You can buy essays which are professionally perfected by our highly qualified and experienced essay writers. You may order essay papers, research papers and term papers through our website. We also offer a 100% plagiarism – free guarantee on all the work we do for our customers.