College Essay Ideas
Using a college essay idea effectively
A college essay is expected to give the authorities a very good idea about your skills and tell them why you are eligible to be admitted to a particular course. But that does not mean that a college essay is something like a self-introduction or even a bio data where you list out your academic achievements. College essays come in various forms and with different types of guidelines or prompts. It could be anything from a narrative essay to an essay on a particular topic. But your submission would be used to judge your interests, skills and shortcomings. This must be remembered while you brainstorm for a good college essay idea to write on.
Developing an idea into an interesting essay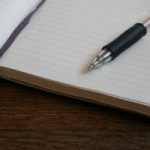 It is not just enough to conceive interesting college essay ideas; it is also necessary to execute the task of writing out the essay well by developing the idea into a good thesis and presenting it in an interesting manner. This can be achieved by paying attention to a few things.
1. The title: Find an interesting title, for your essay, which is relevant; your audience should not be left wondering what the title has to do with the content of the essay. It should be intriguing; your reader needs a reason to read on. It must not be too far-fetched; the reader should not be made to expect too much and be let down when they read the essay.
2. The essay structure: Even though many students are not aware of it, the structure of an essay must be perfect to be able to hold the idea together. There should be an introduction which introduces the topic of discussion, body paragraphs which elaborately discuss the matter and a concluding paragraph which concludes the discussion effectively. The paragraphs should flow smoothly from one to another.
3. The presentation: A college essay idea will have many methods of getting presented. You must assess your audience and present it in such a way that your skills are highlighted and your shortcomings are made to sound irrelevant.
4. The sentence structure: Try to avoid the use of compound or complex sentences which stretch longer than 30 words, unless you are so confident about your language proficiency. Simple sentences are most ideal for the purpose of conveying an idea effectively.
5. The language: Use simple, yet powerful language to convey your point. You need to possess good writing skills for the purpose; if not, you must take assistance from someone knowledgeable enough to guide you. Do not permit any kind of errors – grammatical, structural or spelling – to be present in your essay.
6. The guidelines: Last, but least, you must ensure that your essay fits fully into the guidelines set by the authorities. Even the slightest error on your part can cause your essay to be disqualified. Essay prompts can get quite tricky but if you remember the objective of the essay while studying the prompt, you will be able to get an accurate idea of what is expected of you.
If you need any kind of help with college essay ideas or any other academic projects, let us know. We have highly experienced academic writers to help students with their writing assignments. We offer expert assistance with assignments in all subjects and levels. We also undertake professional editing, proof reading and formatting tasks. Custom essay writing is also among our list of services.