Comparative Essay Format
The specifications of the comparative essay formats
Comparative essays analyze two topics to highlight the features of both. Comparative analysis has proved to be one of the most effective means of studying two topics with similar features. There are many ways in which a comparative essay can be presented. You can choose any one of the comparative essay formats which suits your language proficiency and your style of writing. But there are certain aspects you must know about comparative essay writing, to be able to prepare an effective and impressive one.
Writing out a comparison essay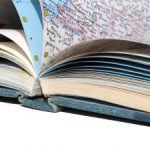 Comparative essays usually involve two or more topics which share a common feature. It is needless to say that two totally different things cannot be compared. The comparison principle works as the platform for comparison and helps you analyze the two topics from a particular point of view. There are many formats which can be used for presenting comparative essays. But some of them have proven to be more effective than the rest. There are two which are most commonly used to present comparative essays in academia.
The commonly used formats for comparative essays
There are two ways in which you can present your comparative essays in a logical and comprehensible manner. You may choose any of the two depending upon your preferences and comfort level. But remember that neither can be classified as easy or simple. Both pose its own risks when it comes to the presentation of a comparative essay. Hence, you must use an outline to first lay out the points in a legible manner and then develop it using your preferred comparative essay format.
• Out of the two formats, the first one asks for the presentation of your points in a manner which alternates between the subjects. In this method, you will find that both the topics appear in all the paragraphs. Each paragraph would discuss one particular characteristic which is common to both the topics and compare them based on that feature in the same paragraphs.
• The other commonly used comparative essay format is that of presenting the essay by placing all the features of one topic in one paragraph and the specifications of the other topic in the other. The comparison can be made within these paragraphs or in a third paragraph separately. But while using this format, make sure that you are including the same features of both the topics; only similar features can be compared. As it comes in separate paragraphs, there are chances of you accidentally missing out the comparison elements, thus making that particular part of the essay, irrelevant.
Writing out a comparative paper
Comparative essay formats are not exactly tough to learn or follow but preparing a comparative essay in a comprehensible manner can be, if you are not proficient enough in written language. If that is the case, there is absolutely no need to despair. We can offer you online essay writing help, regardless of the subject or topic as we have highly qualified writers from all sectors of study. We not only offer essay services but also research paper and term paper writing services to students of all subjects and levels. If you wish to buy essays which are professionally prepared, let us know. You can order essays online or get in touch with us for further assistance.