Comparative Essay Structure
The comparative essay structures and their specifications
Unlike most essay assignments which are structured in one specific way, comparative essays can be presented using different styles. After checking out the various comparative essay structures, you can familiarize yourself with a particular one which suits you. Each one of the structures would work equally well if you know how to use them appropriately. But, in order to be able to make a comparison essay effective, what you primarily need is good writing skills. If you learn how to use words effectively and in a way that will suit all types of audiences alike, you will no more need to worry about your essay assignments.
Specifications of comparison essays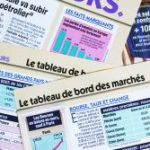 Comparison essays are totally different from the other types of essays. To start with the most prominent difference, all essays work on a single topic whereas comparison essays work on a combination of two or more topics. These topics should not just be different but they must also possess a common characteristic which would work as the comparison principle. The principle is the factor which links the topics and holds them together till the end. Another difference is in the structure of the essay. Comparative essays offer a choice of structural frames. You will be able to choose one which suits you.
Structuring a comparative essay
There are two commonly used comparative essay structures. Both are equally good as long as you know how to frame them. Remember to refer to your project guidelines to see if there are any instructions regarding the structuring of your comparison essay paper, before setting out to make your choice. Let us take a look at the most popular comparative essay structure options, imagining that the topics are A and B.
1. Alternating between the topics: In this style, you will organize the paragraphs in such a way that a feature of A is listed in the same paragraph along with the same of B. For example, Paragraph 1 will contain color of A, color of B; paragraph two will talk about the shape of A and shape of B, and so on. The comparison of each feature will be included in the same paragraph.
2. Listing each separately: As per this format, the characteristics of A will be featured in one paragraph and those of B in the next. The comparative analysis will be done in yet another paragraph. The conclusion will declare the analytical report.
Comparative essay writing
The most difficult part of preparing a comparison essay is that of choosing the best topics. The impressiveness of your essay will depend heavily on the choice of topics and the points of comparison. You will find many differences among the topics which can be compared but identify one or two completely contrasting elements as main points. The rest can be added as space permits. The comparative essay structure must also be chosen with due consideration to the permitted number of pages. If you need any further assistance with your essay, let us know. We offer professional help with essays online. We also provide research paper and term paper writing services to students of all subjects. If you need to buy essay papers which are customized to your specifications, you have come to the right place. You can not only order essays online but also follow them up as and when you wish to, through our 24 x 7 customer helpline.