Descriptive Essays
How to write a good descriptive essay
Descriptive essays are considered to be among the easiest of assignments given out to students. Describing something might sound like a simple job; especially if it is a familiar topic. But when it comes to describing something in words, it is not as easy as it looks. Even when you know something well enough, you might not be able to describe it satisfactorily. This is mainly because a description becomes satisfactory only when it gives the reader an accurate idea of the topic which is being discussed. The task is not to just describe the object in question but to describe it in such a way that your reader would get a very accurate idea of the topic by just going through the description. In other words, you will have to describe the topic for your reader.
Differences between definition and description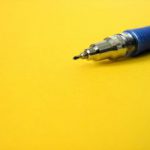 Many students get confused between defining the topic and describing a topic. Most descriptive essays end up as definition essays with little description included in the paper. There are also those who believe these two projects to be the same; but it is not. Definition includes only those aspects which are specific to the object in question but description may include all the features of the topic whether it is unique to it or not. For example, the definition of winter would talk of its most unique aspects like 'the coldest season of the year', 'falls in the months of December, January and February' and so on. But the description would address those aspects included in the definition as well as other features like the visual imagery, the changes which come about in the season and so on. To put it in other words, definition touches only the most fundamental and most specific features of the topic whereas description can include all that can be related to it.
Certain factors which can make a descriptive paper interesting
Most essay projects don't involve research. But it will be great if you could do some research on your descriptive essay topic to find all the necessary information on it. The method of describing a topic depends a lot on the topic itself. All the same, there are certain points which can help you write a good descriptive paper.
A narrow topic
Generalized topics are also permissible but if you narrow the topic down, you will have more points to discuss about it. It also makes it interesting for the reader if your essay is focused on a more specific topic than a generalized one.
Good writing skills
You cannot describe something in a comprehensible manner if you do not have a good vocabulary or a good grasp of the language. Knowledge of a topic won't help if you don't know how to put it into words.
Good writing skills are extremely necessary for the purpose of writing a good descriptive essay. A good description is that which can make the reader see the described object rather than read about it. If you are not confident about your writing skills, we can assist you there. We have highly experienced academic writers who would be able to write out your essay for you as per your specific requirements. You can buy essays of all types and levels from us. We have a dedicated customer service team to help our customers with their projects. You can order essays through our website or avail of any other online essay writing help which includes formatting, outlining, editing and proofreading of the documents.