Tips to Write a Good Essay
Helpful Information for Submitting an Effective Essay Paper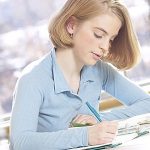 As a student, you are sure to have numerous assignments in the form of essay papers. Considering you will spend a good number of years handing in such assignments, it would be wise to take some time to understand the critical points of writing such a paper. Like any other subject, essays have a number of rules that must be stringently followed. One of the most important rules that you must focus on is the format or outline to follow when writing your paper. It is also important that you are aware of the different types of essays that exist, so that you can choose the most suitable type when you prepare to write your paper.
In simple terms, an essay is a piece of writing through which you can discuss, describe or even analyse a certain topic. Through this piece of writing you can express yourself in a direct or indirect manner. You can also use either a serious or a humorous tone to express yourself. You can choose to deliver a personal opinion or simply report information. Keep in mind that essays can be written for different reasons and for various occasions. You need to select the essay type that is best suited for your reason and occasion.
However, before you dwell of the different types of essays, you need to ensure that you are familiar with the basic format for writing essays. Take a look at a simple format for writing essays.
Format for Writing Essays
The most common format followed is the five paragraph format. As the name suggests, this approach consists of five paragraphs:
a) The introductory paragraph
b) The body
• First paragraph
• Second paragraph
• Third paragraph
c) Concluding paragraph
The introductory paragraph
There are two things that you must do in this paragraph. Firstly, you need to write a couple of lines that direct readers to your essay's main point. Secondly, you need to ensure that this paragraph ends with your thesis statement. Your thesis statement must consist of the three main points that you will support in your essays.
The body
In a five paragraph format your body consists of three paragraphs. The first paragraph should contain your first thesis point. This point must be supported with valid quotations or solid evidence. It should be a minimum of five sentences. Similarly, your second and third paragraph should consist of your second and third thesis points respectively. Like the first paragraph, the second and third paragraphs must also be supported with evidence and should not be less than five sentences each.
Concluding paragraph
This final paragraph should comprise of a couple of sentences that effectively summarize your paper. Here you need to restate your thesis and discuss in brief how you proved your point.
Once you get the format right, writing an essay becomes a simple task. However, there is a great deal to be aware of with regards to other factors like types of essays, the issue of plagiarism and other formats like the MLA and APA styles of formatting. If you feel you need help with these areas, it would be a good idea to check out a good essay writing service and get some guidance.