Essay Papers
Tips on writing a good essay paper
Essay writing is the most commonly used form of academic writing exercise. Essay writing assignments are given out to students starting at a very early stage of education. For the same reason, it is totally unacceptable to teachers when students fail to prepare essays which live up to their expectations. But there are just a few things which you need to learn and remember to prepare interesting and impressive essay papers.
Putting together an impressive essay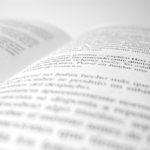 Writing an essay is much easier than writing a research paper or term paper. In most cases you can make do with a minimum amount of research and you would also come across topics which are so familiar to you that you can write on them without any research or study at all. Even though most students manage to submit informative essays which are put together with a considerable amount of study and effort, it still does not look or read good. This is due to certain simple mistakes made by them while they write out their essays. In order to avoid such mistakes, take note of a few things.
All essay papers must be:
1. Appropriately titled: The title of an essay gives the reader the first impression about your essay; hence it is important that it is relevant enough. Do not use far-fetched titles in an effort to make your title sound interesting.
2. Informative enough: Providing just generalized information about the topic would reduce the appeal of your essay. Try to include fresh information which would be interesting to the reader. Nobody enjoys reading known facts again and again.
3. Properly structured: The commonly accepted structure of an essay paper consists of an introduction, three or more body paragraphs and a concluding paragraph. The introductory and concluding paragraphs should be short and crisp. The thesis must be stated as the last line of the introduction and reinstated in the conclusion. The body paragraphs must transit smoothly from one to another; try to allot one paragraph to each of the main points.
4. Appropriately referenced: Each and every one of the sources must be cited within the text as well as in the separate bibliography section. The rules for bibliographic referencing must be ascertained from the latest edition of the manual of the documentation style you are using.
5. Edited and proof read to perfection: There should be no grammar, structure, punctuation or spelling mistakes in your essay. If you are tight for time to edit and proof read your document, you can consider getting it done by professionals. The page limit must also be followed as per the project guidelines.
6. Perfectly formatted: The font, spacing, margins and other formatting rules must be followed as per the guidelines of the style you are using as well as the project guidelines. Remember that the guidelines given by your instructor or professor counts above everything else.
Following the guidelines to its finest detail is extremely important. If you need any further help with your essay paper, let us know. We offer online essay writing help to students of all subjects and levels. You may also opt to buy essays which are prepared by our professional academic writers, as per the specifications of your project. You can order essays and other academic papers through our website.