Essay Writing
Understanding the specifications of your essay writing assignments
Essays are relatively easy compared to the other academic assignments like research papers. Most essay projects do not require any kind of research. Essays usually come with a choice of topics or essay prompts to choose from. These topics are normally from the portions covered or topics discussed, in class. If you are attentive enough in classrooms, you would be able to handle most of your essay writing projects using the information gathered during lectures. There are exceptions to this like research essays which require you to gather additional information on the topic, in addition to what was taught in class.
The various types of essay writing assignments
Essays, in acade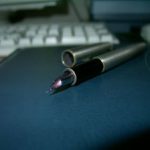 mia, are written for various purposes. The method of handling an essay would depend on the type of essay you are writing. In other words, the objective of the essay is what determines the manner in which it must be dealt with. The most common types of essays can be listed as follows.
• Admission essays: This type of essay works towards securing an admission for you, as is evident from the name. Hence, your objective is to convince your readers that you are capable of handling the syllabus of the course, in a confident yet modest way. You must be able to highlight your special skills in the area as well as your genuine interest in the same. Your short comings must also be included in the essay but you must place the negative points in such a way that they look ignorable compared to your strengths.
• Scholarship essays: The method of handling scholarship essays is similar to that of an admission essay. But since scholarship is about financial assistance, it would be more difficult to convince your audience. You will need to tell them why you wish to pursue the course and also explain your financial constraints. In scholarship essays, you can use narrative techniques but try not to use the emotional angle. State the reason why you are unable to meet your educational expenses and why you are worthy of the scholarship.
• Academic essays: There are many types of academic essay writing assignments. These are aimed at assessing how much the students have grasped of the portions taught in the class. Some of the common types of academic essays include:
a. Argumentative essay: States your view in a matter and opposes all contradictory views on the topic.
b. Analytical essay: Explains what you learned about a topic which you analyzed.
c. Classification essay: Categorizes the topic with respect to its attributes; forming a theory about it.
d. Definition essay: Defines the topic with emphasis to its most fundamental characteristics.
e. Narrative essay: Narrates an event or an incident from the point of view of the narrator.
f. Research essays: Requires an authentic thesis, unlike other essays; involves use of external sources.
Essays are less demanding compared to the other academic assignments. If you have a good command over the language and a way with words, you can put together impressive essays without much difficulty. But if you are not confident about your writing skills, we shall be glad to assist you. We have highly experienced academic writers to help students with their writing assignments. The can not only help you with your essay writing projects but also with your research papers and term papers. You may get in touch with us for any further queries regarding the same.