Evaluation Essay
How to put together impressive evaluation essays
Out of the many types of essay assignments students encounter during their educational period, evaluation essays are among those which can be assigned to students of all subjects. As the term indicates, this type of essay evaluates the given topic, or the subject of study, and presents a conclusive theory. The method of working on this essay might look similar to many other types of essays like analysis essays and argumentative essays. But there is a fine difference which sets it apart from the other types of essays which are similar to it, in nature and writing style.
The specifications of evaluation papers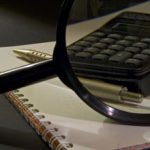 The main objective of this type of assignment is to figure out how much the student knows about the topic. An accurate evaluation requires a thorough understanding of the subject. The evaluation put forth by a student will clearly reflect the level of understanding he, or she, possesses about the topic. But there are occasions where the essays get graded low even when the student knows the topic thoroughly enough. This happens due to poor writing and presentation style. If you take care of a few things while writing out your evaluation essay, your essay will turn out to be interesting and impressive enough to fetch you the expected grades.
Choosing the topic
In order to evaluate something, you need to know its fundamental features and special attributes. Choosing a totally unfamiliar topic might not be a wise idea as essay assignments usually carry short deadlines. You will not have enough time to study the topic from scratch and then evaluate the same. It would be better to choose a topic which is familiar enough to you. That will make it possible for you to work on it comfortably and complete it well within the given time.
Picking the thesis
The thesis of an evaluation essay would be the conclusion you reached after evaluating the topic. It will not do to just state the report plainly. The thesis must be a complete yet precise statement of the evaluation report. It must be contained in a single line and be legible and clear.
Identifying the sources
An essay which evaluates a topic must also justify the evaluation report satisfactorily. As a student, your evaluation would not carry enough authority if not supported by credible sources and substantial evidence. Hence, line up credible sources which are relevant enough to the topic and also solid evidence to prove your judgment.
Using the appropriate writing techniques
While presenting your evaluation of the topic, you must understand that your audience might already have an idea of the topic and that could be different from your conclusion. Keeping this in mind, you will need to use a bit of persuasive writing techniques as well, in order to persuade the readers to agree to your view of the matter.
Evaluation essays require the use of various tones of presentation which includes persuasive, argumentative and suggestive tones. If you are in doubt as to how to go about presenting your essay, we can assist you. We have highly experienced academic writers to assist students with their academic work. We also offer services like editing proof reading and formatting of essays online. You may, optionally, choose to buy essays prepared by our writers as per the specifications of your assignment. You can order essays through our website or contact us for further assistance.