Example of Expository Essay
Finding good examples of expository essays
The term 'expository' does sound complex enough. But if you go through some examples of expository essays, expecting to see some extremely complicated matter, you will end up feeling silly. Because, unlike the impression created by the word 'expository', these essays are rather simple in nature. Expository essays are just essays which expose the facts about the topic. All you need, to write a good essay of this type, is a good knowledge of the topic and enough writing skills to present the matter in an interesting and comprehensible manner.
Tips on writing good expository essays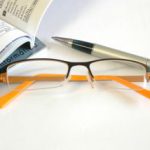 Even though expository essays are not too complex in nature, there are criteria to be met and factors to be put in place in this type of assignment also. Expository essays also have their own specific requirements and objectives which define it. While referring to examples of expository essays, you will be able to note that not all of them are equally interesting. Some might have an interesting topic, ruined by poor presentation and some others might be presented well but may not be informative enough to be interesting to the reader. To be precise; irrespective of its simple nature, not everyone can prepare an impressive expository essay. There are certain points which you can note about the composition of an expository essay.
The topic
Expository essays can be written on almost any topic. But familiar topics would be better as expository essays are expected to be highly informative. It is needless to say that you may not be able to gather enough information on an unfamiliar topic in a short time. Hence, if you are allowed to choose your topic, pick one which you are knowledgeable about.
The content
If you study a good example of expository essay, you will be able to see that it is packed with information. In this type of essay, you need to squeeze in as much information as you can, within the given space. But remember that you will need to explain your paper must also be legible enough. In order to be able to include a lot of information in a relatively short space, you must avoid:
• unnecessary words and phrases
• Repetition of points
• Too much elaboration
• Exemplification unless absolutely necessary
• Direct quotations
The presentation
All types of essay writing assignments ask for a certain level of language proficiency; so does an expository essay. An expository essay contains a lot of information about the topic and unless you are proficient enough in the language you won't be able to present the information legibly and comprehensibly. Especially when you are presenting a lot of information, it will be hard for the audience to keep track of it unless presented in a logical manner. Also, remember to use a neutral tone as expository assignments do not call for personal opinion or critical evaluation.
Get professional assistance with expository essays
While referring to the example of expository essay, remember to note the specific features of presentation which includes the order in which the points are organized and the impassive tone. If you need further assistance, let us know. We provide online essay writing assistance to students. We also offer term paper and research paper writing services in all subjects. If you wish to buy essay papers which are customized to suit your specifications, we shall be able to help you there as well. You may order essays through our website or contact us for further assistance.