How to Write 500 Word Essay
How to Write a 500 Word Essay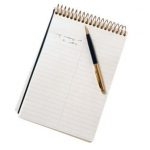 Wise men say that brevity is the soul of wit. Dealing with essays of any kind, it is very important to remain consistent and laconic as well – more often than not a five hundred words volume is enough. Though essay writing requires expressing thoughts as comprehensively and widely as it is possible, to stay brief is of a great importance. That is why most professional essay writers first of all learn how to write 500 word essays.
In the following article we are going to revise once again what an essay is and using this and previous experience will try to clarify how to write a 500 word essay. Read it carefully and do not hesitate to apply to essays online help if it is needed.
Here are some basics
Essays as such refer to writing pieces in which an author is supposed to express what is on his mind stressing his particular point of view. As an assignment essays are usually used find out students' position and to check how well he can convey what is on his mind as well as writing clarity.
General essay structure
All essays usually have the same structure. It is as follows:
• Introduction;
• Body;
• Conclusions.
Filling introduction part you need to provide a kind of lead-in and describe key points of your work:
• why it is important;
• why you have chosen this particular topic;
• what you are going to state, prove, disagree etc;
• what your expectations are and so on.
Body section is responsible for revealing the entire plot of a story. Step by step you need to convey main clues of your essay.
Making up conclusions your purpose is to sum up all you have written above.
How to make it laconic
Once you have received a task to compose essays of five hundred words, a question arises: how to write 500 word essays. From the first sight it may seem to easy to bother but getting down to work you realize that everything is not that simple. The next thought that comes up to mind is something like: "I'd better ask some else to write my essay." It is a wise but hasty decision. Of course, there are a lot of online writing services which will find the solution to your problem in less than no time but do not hurry, calm down.
Tips to make your essay compact:
• before getting down to writing try to concentrate and imagine the entire picture of your essay;
• write down key words and make a plan;
• think over some phrases that can convey your thoughts;
• write down a rough copy of your essay;
• proofread it several times and reimagine some parts;
• think what can be omitted, added and at the same time what is needless (there are always some sentences that can be rephrased in briefer way).
Remember that question how to write a 500 word essay always come along with a dilemma if there's a must to write strictly to a single word. What if there are 501 words?
More often than not a requirement to write a 500 word essay is a general one, an approximate. No one is going to punish you if the volume will exceed a 500 barrier. To avoid confusions, consult your teacher or call paper writing service to have no complications at all.
Well, we hope that all of the above has at least slightly clarified how to write 500 word essays. If the problem still occurs, feel free to use our services and buy essays online.