Informal Essay
How to write good informal essays
Among the most interesting essay assignments are the informal essays. As is evident from the name, this type of essay is informal in nature and leaves a lot of liberty to the author with the writing and presentation methods. This makes the task rather enjoyable. If you are someone who is talented with words, you will find the task simple enough; but if you are one of those who don't possess good writing skills, you would be able to use some tips on how to frame essays informally yet impressively.
Tips on informal writing and presentation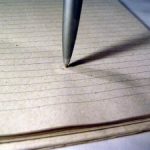 Informal essays test the writers' independent writing skills and showcase their personal style of writing. Unlike the formal assignments where you can put the blame, if any, on the restrictions and conditions of the assignment, in an informal writing assignment, the credits and the blames, as applicable, would be born totally by you. That makes it important for you to consider what you are putting into your paper.
The formal category of academic projects usually come with a set of guidelines which determine the various aspects like the essay topic, the sources, the essay format etc which must be applied to that project. But an informal assignment will have no such restrictions; at the most, you might be given a topic or a choice of topics or yet an essay prompt to write on. Other than that, you will be totally free to write the essay as per your preferences. But while writing an informal essay, there are certain things which you can do to make it more interesting and impressive.
• Introduce your topic well. It is extremely important to do this while doing free writing as your audience would be totally unaware of what is going to be presented or how it is going to be presented. A good introduction can create a very positive impression in your readers.
• Use a style which you are comfortable with. Do not worry about the preferences of your readers. An informal assignment is designed to judge your personal style and preferences. The style you use would be understood as your own personal style. Hence, it is ideal to choose one which you can apply effectively.
• You must make up for the lack of a pre-determined structure by organizing the points in the perfect manner. Make the transitions, between paragraphs, smooth enough to be inconspicuous.
• Avoid use of colloquial language even though you are at liberty to use them. It will make your essay look unimpressive and create a negative impression about the quality of your language. Use simple words and sentences while avoiding the use of informal language, wherever possible.
• Do not misunderstand that grammatical or spelling mistakes will be permitted in informal writing. Even informal writing must be done without any flaws in grammar, sentence structure, punctuation or spellings. The paragraph breaks must also be at the right place to make your writing comprehensible and enjoyable.
Informal essay projects can be quite enjoyable if you pay attention to these simple things. If you need any further help with your academic projects, do let us know. We offer help with all writing assignments and also offer professional editing, proof reading, formatting and custom writing services.