Law Essays
Writing an effective law essay
Legal education is one of the most sought after ones. There are numerous students who pass out of the course every year. But there are very few who actually make it big in their career. This is, often, due to the lack of thorough knowledge of the subject or due to the ignorance of the appropriate methods of handling the cases. While handling academic assignments like law essays and research papers, students can try to learn analytical as well as argumentative skills which are necessary to establish a successful career in law.
Points to remember while writing an essay in law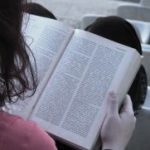 Each subject has its own specifications; so does the subject of law. There are various features which are specific to the subject. Only by having a thorough understanding of those aspects, will you be able to prepare a good legal essay or research paper. Listed below are a few points which you must remember while preparing your law essay.
• Many students accidentally end up using argumentative techniques even where it is not necessary, in law papers. But not all law papers are argumentative. There are also papers which are of analytical nature which studies the topic to generate a report of the same. Hence, identify the nature and objective of the project before starting to write out the paper.
• Essay projects usually do not require any external research. But when it comes to the subject of law, this is not always applicable. There are very few legal essays which you will be able to prepare without research. Legal points keep getting updated and unless you keep up with the pace, you will not be able to prepare impressive essays in the subject. Outdated information is of no use in a law paper.
• Use only the most relevant sources for study. Remember to use updated versions of law books for reference as laws get updated quite often. An outdated source can mislead your investigation of the case or the study of your topic.
• In a law paper, the relevance of the points you present is of utmost importance. In law essays, it does not exactly matter as to how many pages you have managed to fill. What matters is how many points you have managed to include. As law is most precise in nature, your essay also must ideally be clear-cut and concise. Do not elaborate too much on anything unless absolutely necessary. Include only the most relevant points in your essay. Also, avoid repeating the same points within the essay.
Getting assistance with legal essays
You can enjoy preparing your law essays if you have been lucky enough to get a topic which you enjoy studying. But since not all essay projects offer the liberty to choose the topic, you will have to be prepared to work on topics which are not exactly the best ones for you, as well. If you have ended up with a topic which you cannot handle and wish to get assistance with the same, we can help you. We offer online essay writing help to students of all subjects. We have highly qualified professionals from various sectors of study to assist students with their academic assignments. You also have the option of choosing to buy essays prepared by our professional academic writers, as per your requirements. If you wish to use the service, you can order essays through our website or contact us for further information on custom essays.