Leadership Essay
How to write good leadership essays
Most students get to write a leadership essay at least once during their academic life. 'Leadership' is considered as a good topic for essay due to many reasons. A person's thoughts on leadership can reflect his, or her, attitude and outlook. The nature and specifications of each essay project on this topic would be different from the rest. Some essay projects might also require you to probe the topic from a particular angle. Once you figure out what is expected of you, it will be easier to handle an essay project on the topic of leadership.
Some points which can be included in essays on leadership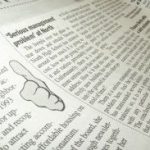 Essay projects give students much more freedom than research papers. Most essays can be written with a little or, sometimes, no research at all. But when it comes to topics like leadership, it will be good to read through articles on that topic. It will not only give you ideas but it will also help you organize your own thoughts on the matter. Leadership has been one of the favorite topics of discussion in academia due to the fact that it is necessary for students to try and master leadership qualities. The points to be included in an essay depend highly on the project objective. Yet, there are certain points which you can consider for leadership essays which you are working on.
Your opinion
Everyone has their own opinion regarding everything. The same applies to leadership also. The views you have on the topic and the reason why you believe so are points that can be included in your essay on leadership.
The skills
Not everyone can become a leader and stay one. Some are born with the skill but some will have to work hard to possess it. There are also those who do not possess even the slightest aptitude for it. So, in an essay on leadership, you can discuss the marks of a born leader and the skills which one must possess in order to develop leadership qualities.
The leaders
History has seen various leaders who left their mark on various sectors of social existence. There are also authors who have produced enlightening works on leadership. You can include people from these two categories in your essay on leadership.
Your leadership essay must be inspiring as well as entertaining. It should be interesting enough to hold the attention of the reader from the beginning till the end. This can be made possible only through an effective presentation. Hence, use flawless language to write out your essay, paying attention to grammar, spelling and punctuation.
The concept of leadership itself reflects power and perfection. Hence use powerful language to present your essay. Do not bother with long and complicated words or complex sentences. Simple sentences made up of simple words can convey the matter in the most effective manner when used appropriately.
If you need any help with your leadership essays, let us know. We can offer expert guidance with your essays online. You may also opt to buy essays on leadership, prepared by our expert academic writers. You can also order essays which are written specially for you, as per the specifications of your project.