MBA Essay Writing
MBA Essays Writing of the Best Quality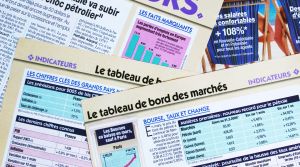 MBA essay writing was a hard nut to crack but it's not so difficult now that our service has advanced onto the market. We can inform you that the admissions committees at top business schools want to know what career goals you have and how you'd like to achieve them. Revealing your hopes and dreams is the purpose of the business school application essays. Number one priority is to communicate just how much your entrance into this business school means to you, and what you can invest into your future.
Professional Tips on MBA Essay Writing
Use Headings.

They add structure to your MBA essay writing and help you stay focused on the question being asked. These headings can be: "Career Goals; Why MBA?; Why This School?" Headings also make it easier for the reader to follow your story. Under each heading you should write a rough outline of your response.

Answer the Essay Question Being Asked.

Do not beat about the bushes. Speak in concrete terms.

Writing Style and Voice.

Be neither too stiff nor too loose. The voice you use in your essay should sound professional but, at the same time, it should be a little informal. Do not sound chatty or use a lot of slang.

Word Limits.

Be concise and to-the-point. Besides, your essay doesn't have to be about something negative.

No Irrelevant Ideas Accumulation.

Create a well focused discourse that addresses two or possibly three important themes.

Brevity.

Make an essay crisp, focused and clear.

Content, not Grammar.

MBA essays are more about what you say than how you say it; so think hard about what you can offer a business school before sitting down to write your essay.

Specific Details, not Generic Drivel

Give specific details about your work and personal motivations providing a great deal of insight into your character. If you are businessman already, talk about the specific assignments you have worked on and what you did in those assignments. Hit the hot topics: international experience; assignment in a tech area; high profile project.

Miscellaneous Suggestions on MBA essay writing

If you speak a second language, be sure to bring this significant advantage up at least once in your essay.
Don't use vague terminology and obscure industry jargon to describe the work you do; don't use weird words.
Don't make excuses for your mistakes; instead, be brave to take responsibility for them.
Professional Assistance for Future Professionals
If you are in a desperate need of MBA Essay Writing help you can address us any time of day and night. Our essay writing service introduces the team of highly qualified specialists who will be glad to assist you with the most complicated projects in any academic discipline. Feel free to contact us 24/7/365 to obtain the most up-to-date and expedient MBA essay writing help.