My School Essay
What I learned while working on my school essays
Unlike many of my class mates who used to dread their essay projects, I used to love them. But that does not mean I have not made any mistakes with my essay projects or that it came to me automatically. I have also been through those initial days of confusion regarding what to write in an essay and how to write it. My school essays have also, at times, left me feeling lost and hopeless. It is just that I got over it before many others did. It was partially because I loved my subject and also because I loved writing.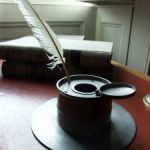 The best thing about essays is that you can write an essay, at a stretch, if you are familiar enough with your topic and good with your language. Most essay assignments require no research at all. Some extra reading can always help but as it is not mandatory, it will not cause you any stress. I learned many facts while handling my school essay projects and there are quite a few which has come in handy for all my academic essay projects alike.
Take time to study the prompt
Most essay assignments come with a choice of essay prompts for you to choose from. Do not make the mistake of choosing the first one which looks appealing. In this case, the first choice may not be the best choice. Read all the prompts and think well before choosing one. If any of the prompts are not clear to you, consult your teacher before picking one – The one which looked confusing might prove to be the best one for you. Once you have chosen your topic, study the prompt again to identify the most suitable approach to the topic.
Always use outlines while preparing essays
The use of an outline is a habit which I forcefully cultivated after I scored pathetic grades for some of my school essays which were prepared without outlines. An outline serves many purposes including that of giving you an overview of the points you have laid out. It also forms a frame or a boundary wall which saves you from accidental digressions. It also helps you to organize your points very easily as the points would still be in the most precise form.
Do not bother with complex words or phrases
The most suitable words for an essay are those which suit the author. Gone are the days when long and complex words generated positive impression. You can prepare an extremely interesting and impressive essay using the simplest of words. In fact, simple words have been proved to be more powerful than the complex ones when used skillfully and in the right place.
Getting professional assistance
There are occasions when you would be forced to seek professional assistance. In such circumstances, choose only the best. Never go for cheap essay writing services – expertise never comes cheap. Also, remember to communicate well with your writer. They would know nothing more than what you tell them about your project.
My school essay projects never bothered me after I learned to organize myself and my thoughts. With a little guidance, you can also master the skill of essay writing. If you need any further help with your essay projects, do let us know. We offer online essay assistance to students of all subjects and levels. We also provide custom essay and research paper writing services to students who wish to avail of it. You can buy essays online from our website. If you are not sure of how to order essays, you may get in touch with us through our website.