Reflective Essay
Understanding the objective of reflective essays
A reflective essay is one which discusses your view on the given, or chosen, topic. This type of an essay is usually meant to showcase the student's knowledge of the topic as well as his, or her, ability to pass a fair judgment. It is often easy to reflect on something but it is not so simple a task to justify it. You will need to take the reader, or the audience, through the various stages you went through while studying the essay topic, for them to be able to follow your conclusive opinion.
Some reflective writing tips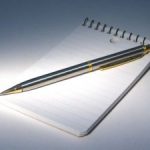 When you reflect on something, you often find out new things about it, even if it was quite a familiar thing to you which you reflected on. The power of reflection brings out those aspects which go unnoticed initially. This is the technique which is used in reflective essays and it works very well towards the framing of a good essay if you follow the right channel. There are a few things which can help you put together an impressive reflection on an essay topic.
1. Do not go by what comes to your mind first. That is just the first impression and not the reflection. A much deeper study which helps you narrow your view down to the most relevant points of the topic is what you must choose to include in your essay.
2. Avoid talking about what others think of your topic. It is not relevant. The reflective analysis you present must be your own original thought on it.
3. Take your readers through the thought process which took you to the conclusion. It is extremely important that your readers are able to follow you through the same stages of thought which you followed, for your essay to be effective enough.
4. Almost all autobiographical essays are reflective in nature but all reflective essays need not be autobiographical; you may reflect on any topic as long as you know the basic facts about it. Hence, it is not necessary to limit yourself to studying the topic in relation to your own experiences. As long as your thoughts are justified, nothing else matters. So, feel free to approach the topic through any channels which you might find suitable.
5. Use clear and flawless language to present your points; you must be able to show rather than tell your readers about what took place in your mind while reflecting on the topic. Remember that you must be able to make them see the matter through your perspective. Proving your point is not important in this type of an essay; justifying your view is.
You will be using reflective essay technique many times during your academic period irrespective of your subject of study. Some examples of reflective projects include 'I believe essays' where you reflect on your beliefs and career papers where you reflect on your ambitions and career choices. If you need any further assistance with your reflective essay projects, you may contact us. We offer help with all types of academic assignments and also provide editing, formatting, proofreading and custom writing services to students of all subjects and levels.