Scholarship Essay
How to frame impressive scholarship essays
Winning a scholarship is, most of the time, crucial for those who apply for it. There are very few who apply for it without having to worry about the results. But it is extremely difficult to acquire a scholarship; and the difficulty is in proving yourself unquestionably worthy of it. Scholarship essays are an inevitable part of applying for a scholarship. The essay which is supposed to accompany the form, would give your readers a better view of your personal attributes which includes your skills and short comings.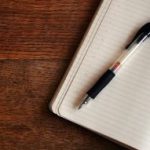 Preparing an essay for the purpose of acquiring a scholarship might sound like a simple task; it is, if you are good with words and have a clear idea of what is expected of you. There are many things which you must do and many others which you must not, in order to make your scholarship essay stand out from the rest of them. If you remember these points, it will be easy enough for you to prepare an essay which would ensure you the scholarship.
Understanding the criteria
It is very important to do some research on the organization which offers the scholarship because the criteria of selection depend on the cause which prompted the offer of scholarship to students. Scholarships are offered for various purposes; understanding the purpose is important for being able to prepare an essay which would impress the authorities. Find out when and why the scholarship program started and stress on your special skills which would complement the cause, in your essay.
Choosing the contents of the essay
Be clear about what you wish to include in the essay. Your essay must tell them why you deserve the scholarship more than the rest of the applicants. You are expected to talk about:
• Your interest in the subject – tell them why you chose that particular course.
• The reason – state why you need the scholarship to continue your studies.
• Your special skills – mention only those skills which are relevant to the course for which you are requesting the scholarship.
• Your weak points – you are expected to declare your short comings also along with your skills.
Presenting the matter
It is not enough to choose the points wisely; it is also necessary to present them impressively. While preparing a scholarship essay, remember:
• To quote your special skills but not to sound conceited.
• To avoid mentioning your weak points which can make you ineligible for the course you are applying for.
• To use simple yet powerful language to make your essay more impressive.
• To state the reason why you are forced to apply for a scholarship, without giving it any kind of emotional angle.
• To mention your willingness to accept any challenges that might come up in relation to the course.
The essay should give the authorities the impression that you are a confident yet modest and hard working student who would do justice to the scholarship offered to you. If you need any help with scholarship essays, let us know. We offer online essay writing help to students of all subjects and levels. Our writers prepare customized essays to suit the specifications of each project. You can also opt to buy essays which are professionally prepared by our highly experienced academic writers. You may order essays through our website or contact us for further support on the matter.