Is It Useful for Students to Follow Famous People Social Pages While Studying?
"Be your own master," "keep your head," "think with own brains," "mind your affairs." How many times do we hear these famous sayings?
Following every single step of your hero turns one into the typical copycat. One deal is when a student is inspired by the good contributions only (Brad Pitt and Angelina Jolie social help and intercountry adoption, Daniel Radcliffe's shelter for homeless dogs). Another is when bad habits are inherited (e.g., Miley Cyrus or Colin Farrell wild public appearances and outrageous monkey business).
How can you keep in touch with famous people without meeting them in person? Right, via social networks. Almost every celebrity runs a social page. There is a great variety to choose from: Twitter, Instagram, FaceBook, etc. However, it is believed that Twitter is the best one in terms of serious posts and essential events. By taking a look at famous person's Twitter profile, any student can find out whether their idol is a real hero or one more counterfeit.
To prove everything mentioned above, let's turn to some statistics. Twitter Top 100 pages belong only to famous people (i.e., this week we could observe Katy Perry, Justin Bieber and Barack Obama among top-3 leaders). As for the top-100 members who come from the entertainment (cinema and music) industry, we can make a conclusion that only Liberal Arts and Humanitarian classes students benefit. I don't think theater is a big chance of gaining invaluable Math or Biology knowledge from Lady Gaga or Cristiano Ronaldo.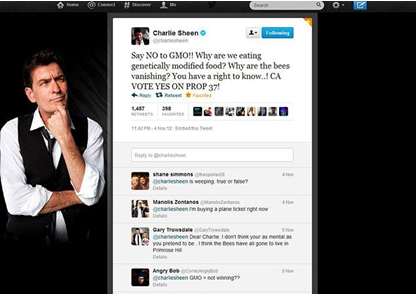 A number of famous people specializing in politics and IT show that these sciences are also in demand and students can take good notes of their twits.
Concerning gender division, female audience tends to be more obsessed by famous people life. 80% of young girls use celebrities social pages for further inspiration in all aspects of life, including education and career decision.
A page of an educated person is seen with the naked eye. Most probably, an "A" student would like the page of a star with the corresponding level of literacy. I'll tell you more: it is true that people having positive educational and career experience can completely change one's attitude. Are you impressed with Rihanna's music career? Fine, then read her posts and tips carefully. Keen on extraordinary literature approach just like Stephen King? All right, don't miss a thing from his blog. Role models can inspire students far better than academic books, educational websites, training, teachers or parents.
The influence of public people on the society is incredible today. Thanks to active media work, all of their actions are immediately under the gun. It's okay to be obsessed with known people until it blows a fuse. There are successful stories describing people obtaining a dream after hearing from his hero. Famous people have to motivate students to do good things and study hard to earn for living.
Every role modeling has two sides of the coin.
First, let's plunge into the great examples how positively celebrities can influence their admirers.
Barack Obama is not only the top Twitter president. He is also a real reservoir of knowledge and advices. Each second post is dedicated to current educational system and modern teens problems. Time after time, he also gives valuable career recommendations. E.g.: one of his last posts states that the female population has to be involved into such fields as IT, engineering, science, and math more than earlier. He strongly believes into the human rights and equality of freedoms. By visiting his Twitter regularly, the student will easily solve different assignments for Politology, Sociology, Economy, and other interrelated disciplines. Besides, only from the page of recent American president, students worldwide can learn about poverty line, economy of scales, wages forecasts, industries in demand, and other crucial business issues. His comments are useful for all those striving for MBA.
Bill Gates has never lost his share. His Twitter ratings seem a bit lower than expected, but still it is the best way to learn everything you ever wanted about computer business in one moment. You may wonder, but his profile is full of Health and safety statistics as well. This person is highly recommended to follow. The data provided by Bill can be applied to various academic disciplines. And be sure: it is 100% credible.
Steve Jobs seems a perfect example for students with a passion to IT area. But it's not true. We can notice hundreds of vehicles pictures and brief descriptions along with essential historical facts among his regular posts. Well, at least Mister Jobs offers some extra knowledge to engineering history-oriented students.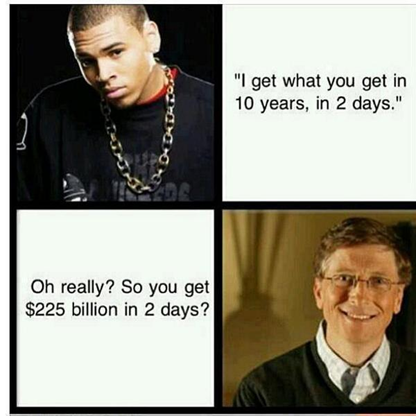 It's not necessary to get inspired only by alive people. Students can look back with the help of other Internet sources.
Audrey Hepburn would be a great classical example of perfect beauty and intelligence combination. No wonder she was the one to star only high society ladies and princesses in such movies as "Breakfast at Tiffany's" or "Roman Holiday". Her manners and general erudition were perfect. She is an excellent role model for Ethics, History, and Foreign Language oriented folks. A lot of modern linguists name her as their inspiration. Guess what? Except for the fact Audrey was born bilingual in English and Dutch (her origins are from Belgium), she successfully graduated from Arnhem Conservatory in The Netherlands. It was not that she used to study four more languages. She fluently spoke Italian, Spanish, French, and German. She proved those skills during her outstanding movie career performing in different languages. As far as she knew the top demanded languages, she experienced no difficulties after quitting her actress career. After that, she changed it to humanitarian's position that she occupied 'till her death at the age of 63. I believe it's a brilliant motivation to study more foreign languages along with attending ethics and sociology classes diligently.
Unfortunately, we cannot follow dead people on Twitter. I strongly believe that Audrey, as well as Albert Einstein, would give some valuable advices to their young followers.
Another linguistics enthusiast is an American comedian Will Ferrell. This 'elf' is not serious only when it comes to staging. In real life, he's an insane polyglot. He cannot boast speaking six languages fluently, but the fact remains the fact: Will got up to his neck in learning nothing special, but Swedish and other Scandinavian family languages after marrying Swedish actress. Oh, and one more thing: if you wish to become an actor one day, go directly to LA local high school and university. The spirit of Hollywood will figure it out for you!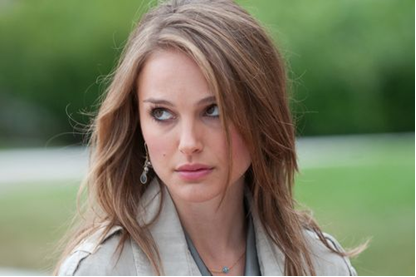 Natalie Portman is the basic Hepburn's female rival in terms of both overall literacy and language skills. She is even compared to young Audrey. She can speak five languages freely. Those are Hebrew, Japanese, Spanish, French, and German. The point is that she used to move from country to country at her early ages, when the memory functions at a full throttle.
With the help of social pages, students can either get fascinated or disappointed about their role models. Yes, following famous people is far more efficient than listening to the advices of those who have reached nothing to be proud of. There is no need to go on further reading celebrity's page in case it teaches nothing but how to let others down, post explicit pics to attract attention or make numerous grammar mistakes in just one sentence. A clever student will never join the page of a person like that. Anti-role models reduce the intelligence level. In addition, students can get attracted to various bad habits.
To conclude, remember one known wisdom: "If you want to be somebody, somebody really special, be yourself!"
The list of recommended Twitter profiles:
http://twitter.com/BarackObama
http://twitter.com/LegendSteveJobs
http://twittercounter.com/Cristiano
http://twitter.com/moiraforbes
These and other famous people have to be followed by all successful students!