Definition, description, and characteristics
Alzheimer is named after Doctor Alois Alzheimer as the first physician to define it in 1906. The physical condition affects the brain and other functions related to it, hence eventually leading to complete change in personality. The disease begins with changes in the mind that happen over time and may end up causing dementia; a severe form of Alzheimer's disease.
Need a
custom paper ASAP?
We can do it today.
Tailored to your instructions. 0% plagiarism.
Alzheimer disease begins with brain cells death which progresses as the brain gets damaged slowly. During this process, piling of proteins that results 'plaques' and 'tangles,' structures bring about cause loss of the networks of nerve cells hence its death of the nerve cells and brain tissue. Also, the brain also suffers a deficiency of vital substances that aid in the transmission of signals around the brain. The shortage of these chemical messengers means efficient relay of messages to the mind is altered (Society, 2017).
Categories of Alzheimer's
There are two categories: Early on-set Alzheimer's which is rare and affects people below 65 years. Those with down syndrome risk having the condition, humans with the disease are in either 40's or 50's. There are no specific reasons for the state at an early age put forward by experts. However, some of the victims of the initial stage of Alzheimer's have the familial type of Alzheimer's. The form of this condition runs in the family,(either grandparents or parent) may have suffered from the same. ("Early-onset Alzheimer's: When symptoms begin before age 65", 2017).
Three genes connected to the familial Alzheimer's: Presenilin 1 (PSEN 1), Amyloid precursor protein (APP) and Presenilin 2 (PSEN 2), cause approximately 70% of the early onset Alzheimer's disease. Mutation of the 3 means that the individual will develop early AD before reaching 65 years of age ("Early-onset Alzheimer's: When symptoms begin before age 65", 2017). In the article written on the WebMD website 'Types of Alzheimer's disease' links the early onset Alzheimer's to a certain defect in the DNA of a person that is found on chromosome 14.Late on-set occur to people in aged 65 years and above. The condition may not necessarily run in one's family unlike most of the early onset cases. No particular discoveries have been made on the specific gene that causes this form of Alzheimer (Cold et al., 2017).
The symptoms of Alzheimer differ in people. They are grouped into the early and late stages. Signs of the early stages include memory loss of recent events due to the damage of hippocampus located in the brain and consolidates short, long and spatial memory information (Society, 2017). The results are the failure in recalling recent conversations, getting lost in usual places, forgetting people's names or lacking the right words while communicating, missing items and being unable to remember important dates like anniversaries. As the symptoms progress the patient experiences language difficulties involving repeating themselves or struggling to follow a conversation, losing track of dates and time, visual perception difficulties which affects the way they view distance and objects, problems in planning, organizing and concentration the ability to make decisions, conducting tasks and problem solving. The AD patient may also lose interest in activities and hobbies and experience change of mood, that leads to them becoming, depressed, and irritable or even anxious (Society, 2017).
Get
a brand-new guide
on essay writing
Everything you need to get A+ this semester!
The download will start within seconds. Good luck!
Download
The late stages of Alzheimer'sresult to more severe damage to the brain these are: depending on other people to carry out essential tasks like eating, bathing, and dressing: loss of communication capability and being bedridden; hallucinations. Aggressiveness, troubling sleeping patterns, and nervousness are part of behaviors that some patients may develop. Most common death effects are mobility since the patient is prone to get infections such as pneumonia, and inability to eat due to a distraction of cells around the brain that affect swallowing hence dehydration and malnutrition ("WebMD," 2013).
The most common known condition that results from the AD is Dementia, a disorder resulting from a collection of symptoms including the cognitive skills involving problem solving, loss of memory, language difficulties, disorientation, poor judgment, confusion and behavior changes which determines an individual's social interaction with others. The named symptoms are emotional; the physical ones involve the inability to move and swallow (Society, 2017).
Unfortunately, there is no known cure for Alzheimer's. The condition can be misdiagnosed due to lack of a specific test used to detect the state. In worst cases, the disease can be discovered late. A person suffering from AD majorly needs a stable support system, which involves family and friends who are well acquitted with the patient's past, to jog their memory whenever they have a relapse. Frequent medical attention is essential too in slowing the disease advancement and drug prescription.
Get your paper done
on time by an expert in your field.

Introducing activities that are both mental and physical such as playing cards and table balls or even stretching are beneficial. They ensure improved socialization through communicating with others while playing which immensely help reduce the withdrawal aspect. Coordination and focus are also achieved. All these improved functions enhance the relationship between the patient and those around them. They can learn to manage anger anxiety and even be understood by others when they communicate.
Recreational Therapy modalities
Alzheimer's various recreational therapy modalities that can be employed to reduce the progress of the disease
Games
Games is a modality that is grouped into four categories: the indoor, outdoor games, card games, and table/board games. The indoor activities involve a group of tasks performed by people confined inside an enclosed place building for instance tongue twisters, video games among others. On the other hand, outdoor games are played in the open area outside a building for instance hide and seek and tag. Poker, rummy and crazy eights are an excellent example of card games.
Performing arts
Performing arts are skills that that are used by artists to express themselves through vocal and instrumental music, dance and drama with the purpose of performing to an audience. The three activities within this modality can be conducted separately or combined for instance in the case of a musical.
Exercise
Exercise is the repetitive scheduled physical activity designed purposely to train a specific area of the body to maintain fitness and develop health wellness. Exercise increases the heart rate which improves blood circulation and increases metabolic rate hence enhanced body performance.
Sports
They can be performed as a group or individually. The group sports include soccer, volleyball, basketball, and hockey among other. Individual games include but not limited to, skating, and ping pong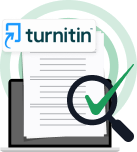 We can write
your paper for you
Team building
Team building involves activities that enhance collaboration and social relations among the participants. Some tasks found within this modality are egg drop, butter puzzle, and the minefield.
Games
No one can explain the invention of games, however, from history, the purpose of games can be ascertained. Reasons that can be drawn include entertainment, intellectual improvement, competition, socialization, creativity, and coordination both physically and emotionally. This modality is best suitable for people with the AD condition since it involves both the physical and mental components of the body ("Principles for Adapting Activities in Recreation Programs and Settings: NCHPAD – Building Inclusive Communities," 2017). Benefits incurred from games are of immense help to a person living with Alzheimer's disease. The entertainment aspect of this modality improves a patient with behavioral issues by lifting their mood, reducing the agitation resulting from anxiety such games include outdoor games such as tag and hide and seek. Also, they also enhance socialization, creativity, and coordination of the mind and body parts. For instance an activity like table ball.
Important things to look out for include the behavioral response of the client to the client to the activities, their level of participation and interaction with others, the way they communicate with others and attitude towards the modality activities will determine their active involvement. Skill level is also essential; other individuals may be useful in a particular event compared to others. Those lagging behind will need help from professionals to be able to coordinate. Having this in mind, the games coordinator may need to set up goals that they aim to achieve at the end of all the activities within this modality. For instance, the clients should be able to communicate with each other, play their role in the game efficiently, physically move targeted parts of the body in coordination with the mind and have and have fun as well. All these areas would prove helpful.
Useful facilitation skills include Physical which involve the movement of eyes in coordination with eyes, cognitive observed in their ability to focus on the game and remember the rules, handling of emotions effectively, socializing freely and leisure. By monitoring the named facility for evaluation, the coordinator will be able to come up with a comprehensive analysis of the goals set for each session. Noting down the progress further enhance the report. The activities vital for this modality are:
Essay writing service:
Excellent quality
100% Turnitin-safe
Affordable prices
Table ball: This game is played by 10_20 people using tables and a ball. The participants can work on focus, coordination, and communication.
Leaf hunt: The patients are given roles such as spotting, picking and shaping flowers. The activity aids in providing exercise, spark creativity and team training for the body.
Chess: The participants in this activity are two in one session. The game sparks creativity and challenges the mind to reason.
Shopping scavenger hunt: participants are provided with paper which they cut out items provided for such. This help improves coordination, focus, and fun.
Hide and seek: through this activity, the client gets entertained, socializes with others and improves behavioral changes that can improve their attitude.
Table ball
Table ball is an exciting indoor game of between 10 to 20 people most suitable for people with the AD condition. However, the game cannot be played by all people who have Alzheimer on their own. Those with a severe form of the disease may need assistance. The activity involves the use of tables fitted together and a ball preferably in bright color.
The game has a minimum of 10 and a maximum of 20 participants. The tables are arranged end to end to fit the number of participants available. The ball is positioned in front of one of the participants who is supposed to roll it in the direction of one of the participants around the tables. Each participant makes sure that the ball keeps moving around. Use of a stress ball is even more useful, telling from its name. The nature of the materials and palpable form of the ball it helps release tension and anxiety that comes with stress as well as relieve stress.
Through playing this game, the patients can work on various issues the first one being their focus whereby they put all their thoughts collectively on the game with the aim of ensuring that they do not miss holding and pushing the ball to the next participant. The second one is concentration span which the player can achieve by being able to play the game for an extended period, for instance, an hour or more. Coordination of the hands and eyes is achieved since the participant can see the ball and the brain signal the hands to move it to another participant as per the rules of the activity. Last but not least, sense of direction is improved through rolling the ball to another participant, being able to follow the route the ball takes and comes from that leads to the player being capable of controlling and moving it. To make the game more efficient and last longer, calling out names of the participants may prove useful in maintaining their focus.
Summary of the activity analysis
Physical
The participants are required to move their sight in the direction of the ball, shows the ability to detect direction. The arm extension to control and roll the ball using fingers will prove the capability to coordinate mind and body.
Cognitive
The ability to focus on the task and recall rolling the ball to another participant is vital in the analysis. The pattern used in moving the ball will show creativity in their minds
Social and communication
Control of emotions, in coping with losing communicating with other people, socially appropriate behavior can be deduced from this activity. A sociable individual will be able to communicate with others through calling their names as well as responding to those whose names are mentioned.
Sensory
Being able to recognize the ball and coordinate the hand is observed keenly to deduce the olfactory ability of the participants, in addition, auditory comprehension and response to what they hear and visual discrimination of the ball meant to be rolled and to who is vital.
Leisure
The skill in mastering the game enables the client to enjoy themselves and the group activity.
Adaptation for Alzheimer's disease patients
The term is divided further is categories which will cover cognitive, physical, social and emotional domains. According to ("Principles for Adapting Activities in Recreation Programs and Settings: NCHPAD – Building Inclusive Communities," 2017)
Get your paper done
on time by an expert in your field.

Adaptation on individual basis
Each patient has a different need, some will need more attention to fulfill an activity, but others will embark on it out rightly. Those in their late stages of Alzheimer may require a support stuff to tend to them only as compared to those in their early stages. The help provide helps to control emotions especially after losing and encourage socialization. Equipment such as a wheelchair for those who cannot stand for long and a variety of balls to fit each patient will be necessary to satisfy individual needs of each client.  To be able to cater for each person's physical need those who can stand throughout the game will be allowed to do so, those who will need chairs they will be provided and finally support staff will be in the vicinity for those who need support
Temporary adaptation
Each person individual undergoes a transition to be able to participate fully in an activity; therefore the adaptation provided is transient at that moment. The patient can be encouraged to perform tasks on their own. For instance standing without a little longer, rolling the ball without help. Sometime to appear relevant some support stuff may want to continuously direct a patient on what to do throughout. They become reliant on them. For physical, cognitive, emotional and social abilities, participants need to be given space to grow and improve. Help should only come in when necessary. The same goes for equipment such as chairs and even hearing aids for those with hearing impairment. The cognitive and physical improvement needs to be seen by allowing this patient to sometime carry out tasks on their own.
Adaptation of congruence
Individuals with disability may not understand why others are supported or given attention more than others. For instance, a support staff may be required to help an individual role the ball solely. The act may not seem fair to the rest. Emotions may run high which can suddenly lead to a change in behavior. The participant may become aggressive, withdrawn and even agitated. To curb this feeling the best way could be through talking to them, cheering them on and occasionally providing partial help.
Adapt to availability
Availability of equipment should be at the patient's disposal. For instance, they should be able to use the same machine in any recreational center. It should not limit them to just one location.
The equipment is essential for the improvement of a patient's condition. Change of environment or location can also work tremendously for the client. They get to interact with other people other than those they are familiar with; this widens their thinking scope.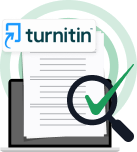 We can write
your paper for you
Adaptation evaluation
When each can overcome their specific adaptation needs such as the chair and support staff, this will be noted as a significant milestone. Notes will be recorded down by the expert in each session. Particular focus will be put on the facility skills goals (whether they were met or not) about the adaptation.
Second disabling condition
Visual impairment
This the decreased ability for the eyes to see according to world health organization vision is divided into four categories: standard vision, moderate vision impairment, severe vision impairment and blindness. The low vision which is a combination of both mild and severe vision impairment represent all vision impairment ("Vision impairment and blindness," 2017).
The primary cause of vision impairment is the un-operated cataract, glaucoma, uncorrected refractive error. Others include diabetic retinopathy and age-related macular degeneration. The highest number of people with this condition are aged 50 years and above. The impairment can be inherited in this case the state is established at birth or at a young age, which affects their fine motor and gross skills ("Vision impairment and blindness," 2017).
Students who are visually impaired often struggle in reading which affects their education. Those who are severely damaged may require help moving around and carrying out basic tasks. They may need to rely on a cane, learn how to read using a braille. The activity enjoyment is limited because they cannot participate in visual activities. Hence it affects these individuals emotionally, if not monitored people who lose eyesight later in life end up in depression because they cannot cope with the new state. Some even change personality by becoming an irritant and withdrawn.
Adaptation for visual impairment
Individual adaptation
There are individuals with a form of sense, they can hear a sound and be able to tell which direction the sound is coming from and the distance, for such individuals no assistance will be required since they will be ready to control and roll the ball. On the other hand, those who may find it difficult doing so will need the assistance of a support stuff to direct their hand to the ball. The social skills will improve as they get to know that others with the same condition exist.
Essay writing service:
Excellent quality
100% Turnitin-safe
Affordable prices
Temporary adaptation
Cognitively the participants will be able to solely rely on their own ability to hear and follow the direction of the sound to stop the ball, focus through complete attention will be improved. The auditory skill will be sharpened since the game will solely rely on hearing. Emotional control will be an added advantage as the client learns to accept losing or missing the ball. Physically it will be beneficial as the participant will be able to coordinate sound and movement of the hands.
Adaptation of congruence
Being unable to see may result in a person being sensitive to actions that they cannot comprehend such as laughter, praises directed to others, jokes and even sounds; since the person is not able to see the activities supporting the sound which may make them feel discriminated. It is crucial that in this game each physical action made is supported with words to avoid misinterpretation. Their sense of touch is very alert hence those aiding them to roll the ball must be very careful while handling the clients. Socially the participants will perform well by communicating with each other and those who have a vision as well.
Adapt availability
It will be beneficial for people with visual impairment to have recreational therapy in different environments, this will boost their mood, as they learn to respond to various locations even though they cannot see the surroundings. Their physical ability will be improved as they get to move around on their own for instance if the ball table facility or coordinator is not found in a particular center they can move to another on their own.
Adaptation evaluation
The recreational expert coordinating the table ball activity may need to draw goals for each session of the game. The expert may need to observe the auditory and focus level of the participant. The coordination of sound and the hand movement towards the ball whether it is precise or guesswork. Their social level should also be noted to be able to determine whether it is their personality or a condition developing. The behavioral conditions such as mood change, emotion surge, and aggressiveness should be monitored as well.
Conclusion
Alzheimer disease has no known cure or test. However, frequent medical checkups can help in an early diagnosis through monitoring signs that are related to the illness. Once this is done the victim can prepare themselves and those close to them for the future. Precaution is also taken to slow down the progress of the disease through medication and recreational therapy.
Did you like this sample?
Cold, F., Health, E., Disease, H., Management, P., Conditions, S., & Problems, S. et al. (2017). Types of Alzheimer's Disease. WebMD. Retrieved 26 November 2017, from https://www.webmd.com/alzheimers/guide/alzheimers-types
Early-onset Alzheimer's: When symptoms begin before age 65. (2017). Mayo Clinic. Retrieved 26 November 2017, from https://www.mayoclinic.org/diseases-conditions/alzheimers-disease/in-depth/alzheimers/art-20048356
Owen, M. (2000). A full genome scan for late onset Alzheimers disease. Neurobiology Of Aging, 21, 138. http://dx.doi.org/10.1016/s0197-4580(00)82419-7
Principles for Adapting Activities in Recreation Programs and Settings : NCHPAD – Building Inclusive Communities. (2017). National Center on Health, Physical Activity and Disability (NCHPAD). Retrieved 27 November 2017, from https://www.nchpad.org/108/843/Principles~for~Adapting~Activities~in~Recreation~Programs~and~Settings
Society, A. (2017). What is Alzheimer's disease? – Alzheimer's disease – Alzheimer's Society. Alzheimer's Society. Retrieved 26 November 2017, from https://www.alzheimers.org.uk/info/20007/types_of_dementia/2/alzheimers_disease
Vision impairment and blindness. (2017). World Health Organization. Retrieved 27 November 2017, from http://www.who.int/mediacentre/factsheets/fs282/en/
WebMD. (2013). Choice Reviews Online, 50(06), 50-3304-50-3304. http://dx.doi.org/10.5860/choice.50-3304
What is Exercise?. (2017). Martinhealth.org. Retrieved 27 November 2017, from https://www.martinhealth.org/what-is-exercise