Introduction 
L.K Bennett is an internationally known luxury brand based in London and it's known for its collection being inspired from British Heritage. It was founded by Linda Bennett in 1990 as a shoe brand but later became the ultimate dream destination of both celebrities and modern chic woman. The customer's favourite being the modern kitten heel. The success led to extending the brand line; they introduced women's wear collection in 1998 soon after followed by handbags, accessories and jewelleries. It had a distinct blend of femininity, style, modernity and colour which appeals to women who desire comfortable yet stylish, branded yet affordable products. In the year 2006, L.K Bennett launched its official website hence opening its door for online shopping and provided access to its products for customers all around the world. L.K Bennett retail stores are located all across Europe, US and the Middle East.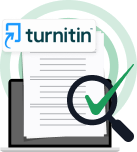 We can write
your paper for you
Discussion
Macro environment of L.K Bennett 
Political Factors: UK's regulatory system provides a stable political environment. Concerning the political risks on an international basis, the UK is considered as one of the countries in the world with "the lowest risk" .This makes UK a safe platform for the business to operate on. The fashion industry was once the beacon for the UK and other developed manufacturing companies; due to the number of jobs it was capable of providing. "Cheap Imports" is the major issue faced by the fashion industry as they are not able to compete with the countries with low manufacturing cost for this labour intensive industry (Choi, 2012). Political attention has diverted from unemployment in the developed countries to the operations of global apparel companies such as L.K Bennett and its competitors like Burberry, Paul Smith, and Liberty etc which has attracted rebellion against employing low paid workers in developing countries. Illegal practices to disguise minimum wages, working hours and the imports outside of EU are all kept in check by the European Legislation.
Economic Factors: The British economy is considered one of the most globalised in the world, London being one of the largest financial centres. Its currency Pound Sterling (GBP) has a strong and stable value. There has been a considerable increase in the disposable income of the household over the last couple of years which implies that people are left with more money to spend on designer clothes which will in return increase the sales of the fashion companies. However the employment rate has been incessantly declining with the advent of the financial crises in 2008 which would draw less people to buy branded products. This may have a vital impact on the strategy of retailers since their average spend per customer may increase, even if the total number of customers is decreasing (Gockeln, 2014).  Consequently, fashion firms may further improve the product quality since price increases become an alternative or simply keep the larger share of profits for themselves. Despite these facts, the clothing retail industry will always flourish and is expected to grow in the near future as the prices are steadily rising post recession and the price of textiles are continuously increasing as well. This will have an impact on the fashion industry.
Social Factors: UK has been named the 2nd "Fashion capital of the World" after Milan and shopping destinations like Oxford Street and Bond Street are the Mecca of fashionistas. With a population of 8.63 million, it is ranked one of the most developed countries in terms of standard of living, education and healthcare. The women of UK are highly brand conscious and style crazed. They are expected to spend a huge portion of their salary on branded clothing and accessories. Even U.S and Gulf is considered to be the hub of fashion trendsetters.
Technological Factors: E –Commerce retailing has experienced 14% increase in sales after 2011 and after coming up their own website, L.K Bennett has opened a route to connect to their target audience. Growing internet web and online retailing has hooked on more females customers who prefer to save time and chose from a wide range of options.
Get
a brand-new guide
on essay writing
Everything you need to get A+ this semester!
The download will start within seconds. Good luck!
Download
Legal factors: To compensate the loss suffered from 2008 global recession and UK's budget misery, national legislation has increased the value added tax by 2.5% on all the retail store products. The rise in tax has consequently increased the price of the products.
Environmental Factors: The major reason for the Government to launch the "Green Initiative" was to increase awareness about the environment in the country. With the increase in the customer's demand for sustainable brand, L.K Bennett came up with a vintage line of clothing which used discarded textiles, surplus stock and production off cuts.
Analysis of Porter's Value Chain 
Inbound Logistics: Vertical integration of L.K Bennett core business has resulted in simplification of inbound processes; company does not require services from the external environment. This reduces any sort of conflict or problems with the suppliers and they can operate in any condition of external environment. The company uses its brand image and leading market position to gain competitive advantage over its competitors. It has agile and effective inbound logistic functions to ensure the efficient running of the company.
Operations management: All of the company's operations and activities are monitored and controlled from London, its headquarters and it is an essential part of the company's strategy. Company's main focus is the control of its operations and its quality. The retail stores in USA and Middle East are responsible for their own retail stores.  That is a part of vertical integration where company seeks to achieve highest level of quality at every stage of production. They can produce in China with labour working on much lower wages; however being a core British brand is what L.K Bennett has been always known for. Also, "Made in UK" tag has significance in the fashion business and it adds to the core value adding factor.
Outbound logistics: Linda Bennett claims that a vertically integrated business model allows designing, distributing, dispatching and selling an item globally in just 3-4 days. The company promises to deliver a product within 3-4 days and has a quick returning policy, where the damaged products can be returned within 2-3 days. Company franchise its foreign fashion retail operations and a definite strategy with its stores. It spends a considerable amount on store decoration and refurbishment whilst retaining its simplicity and elegance to gain the attention of the customers. The company uses good amount of investment in their distribution premise. The main focus of the company is e-shop and spends a considerable time in developing and working on it. It is a very essential distribution channel and the share of e sales in L.K Bennett has perpetually been increasing. The stores are located at the major shopping hub and posh locations of UK to achieve maximum customer exposure. 
Marketing and Sales:  L.K Bennett is a powerful brand and has a cult following worldwide due to its recognition and deliverance of supreme quality. The expansion of the business in other parts of Europe, US and Middle East has helped in achieving global fame and international revenues. L.K Bennett launches its apparels and other accessory at the annual London Fashion Week, which is a huge gathering of international designers and fashion enthusiast and the products, grabs quite a few eyeballs. Apart from that, it dresses celebrities and known public figures on screening, awards and red carpet events to market its products. At the same time, it never shifts its main focus from its priority which is quality. So the final picture shows the client stunning, stylish, suave and highly satisfied. Being associated to the brand means being associated with class. Also, an important point of concern for marketing department is their approach towards environmental friendliness. 
Services: L.K Bennett provides a warm and smooth service to its customer. The store is well staffed and ready to help the client in whatever they need. L.K Bennett provides the service of assistant buyer who guides the busy or the fashion illiterate on what to wear and how to dress. The company builds an atmosphere of support and provides a fair remuneration; because the employees will only provide a high service level if they are satisfied with their own job.  Service on their ecommerce site is also extremely user friendly and highly assistive; providing a range of options to choose from (Magretta, 2012).
Get your paper done
on time by an expert in your field.

Improving Business processes and gaining competitive advantage through IT.
When done correctly fashion digital marketing distinguishes the brand from the clutter and grabs the attention of shoppers so that they are aware of the brand, purchase the product and ultimately turn into the brand devotee. There are many ways through which L.T Bennett can increase its sale through deploying IT services. For example, target the visitor with Facebook and YouTube ads to create conversion rate. There are millions of people online but there are only some to wants to immediately buy upon coming across an ad or when visiting the site, these types of people are the target audience. Through changing to Custom audience on Facebook the desired visitors can be targeted. Retargeting people who have abandoned their shopping cart is also an implausible way to generate sales that otherwise would have been lost (Gill, Petrizzi and Rath, 2012). Another way to increase sales is to run a promotion during holidays like Thanksgiving and Christmas to capture audience who wants to spend their bonus on buying preset for their loved ones. For example, prior to Easter, the company can promote Easter egg hunt on their site and the Easter egg can be placed with a discount code on apparels that will be suitable for the occasion. Social media sites should be completely exploited to the company's advantage, creating a page on Facebook and Instagram and being regular and active on these sites by showing the latest trends to approach the masses and the discount that can be availed on the products (Holt, 2016).  There should also be high level of interaction, complete list of FAQ, surveys to understand the customer's requirement and how to improve them accordingly. High quality pictures which is virtually pleasing and eye catching should be displayed all over internet, fashion magazines, malls and billboard. Along with the illustrations, the product should be well described with details on fabric, colour, size etc. In addition, styling tips, care tips etc would be a bonus. Another way to promote the brand is by hiring popular fashion vlogger and blogger to write a column about the product. Some women blindly follow certain fashion icons and having them as their Brand ambassador would boost the sales of the product. Many come to know about the latest trends from magazine like Cosmopolitan and Vogue; including an ad or a review about the product would make the sale shoot through the roofs (Bruzzi and Gibson, 2013). Another method, which is creating frenzy on the internet is supporting a cause and creating a community about it. The company can stand for a cause like equality in profession or Girl education etc. It can create a community by encouraging the audience to share content based around the values or the cause for which the brand is associated with to foster engagement and reinforce those values. Maintaining a blog along with the company's website is very important as all the details cannot be provided there. It should include photo shoots, videos, promotions about discount, latest trends etc. Blogs are used as way to promote products, make consumers aware about the brand and provide them with advice. Blogs can be personalized by writing about an employee, how products are created from drawing to production, or how you choose to ensemble the collections.
Conclusion 
L.K Bennett is a world renowned and ultimate stop for fashion gurus. Its apparels, handbags, shoes and accessories are sworn by many. In the technology driven economy and fashion world, deploying these IT service such as promoting through social media sites, maintain a blog and providing discounts on related products during the holidays will not only improve the business process but will also help in gaining competitive advantage over its competitors like Burberry, Paul Smith etc.
Did you like this sample?
Bruzzi, S. and Gibson, P.C., 2013

. Fashion cultures revisited: Theories, exploration and analysis

. London: Routledge.

Choi, T. M., 2012.

Fashion Supply Chain Management: Industry and Business Analysis

. London: Business Science Reference.

Gill, P., Petrizzi, R., and Rath P. M., 2012.

Marketing Fashion: A global perspective.

London: Bloomsbury Publishers.

Gockeln, L., 2014.

Fashion Industry Analysis from the Perspective of Business Model Dynamics.

[Online] Available at :< [Accessed 17

th

October 2016]

Holt, D., 2016.

Branding in the age of social media.

[Online] Available at :<

https://hbr.org/2016/03/branding-in-the-age-of-social-media

> [Accessed 17

th

October 2016]

Magretta, J., 2012.

Understanding Michael Porter: The essential guide to competition and strategy.

Boston: Harvard Business Press Review.