Case Assessment 
My role and area of clinical practice
I work in the Nurse-Led DVT outpatient department in a busy NHS organization. In my environment of work, I have positively impacted many lives and especially those individuals suffering from Deep Vein Thrombosis (DVT), which is a complication of anticoagulation treatments (Cope, Abuzour & Tully, 2016). DVT is my area of interest, and I feel that my passion always leads me to those people who require that special care. Nonetheless, the positive influence has adequately been steered by my capability to exercise my duties diligently, professionally and in strict adherence to the local and national guidelines, policies and regulations. The non-medical prescribing course has been a fundamental component in my transitional phase ranging from the prescription governance to prescribing as a team. 
Through active and continuous involvement in the outpatient department as a non-medical prescriber, I have catered and responded to quite a vast number of thrombosis condition. This, therefore, has instilled new skills and knowledge in my career, a factor that has enabled me to practice the consultation role in the nursing field professionally. As a non-medical prescriber, I have known the various types of thrombosis as well as the numerous ways of monitoring the anticoagulation therapy. Moreover, the consultation program has increasingly boosted my understanding of the appropriate guideline and protocols for providing quality patient care (Ford, Stephenson & Stephenson, 2003).
Patient anonymity
In this case study, I will focus on a patient who was referred by the GP, and I assessed and treated him in the DVT clinic.  To avoid the breach of confidentiality, I will refer to the patient as Bob (not his actual name) as per section five of the Nursing and Midwifery Council code (2015). 
Bob, a 72 years old gentleman was suffering from a swollen and very painful left leg for one week. Bob was recently discharged from hospital as he had few fits. A Doppler scan confirmed that Bob is suffering from occlusive thrombus in popliteal and partially occluded in peroneal vein. Bob's suffers from seizure and is currently on carbamazepine. The patient is not allergic to anything, does not abuse or take any recreational drugs, does not take herbal or vitamins supplement nor does he buy any medication over the counter or internet.  He admits that he does not smoke but drinks about ten units of alcohol per day. 
Clinical assessment
From the physical assessment conducted on the patient, he looked well-nourished, alert and entirely oriented. His gait was a bit limp and but he was groomed and attentive throughout the assessment. As a nurse, non-medical prescriber, and a consultant taking a history of a presenting illness, for instance, Bob's swollen leg is a crucial indicator that should not be taken lightly (Décousus, Bertoletti, & Frappé, 2015). In the assessment of the patient (Bob), I adopted the Socrates System model and the Wells score system. Adopting the Socrates system during Bob's clinical assessment has significantly helped me to identify and characterise the thrombus symptoms by asking him whether the symptoms are localised in a small portion of his leg or diffused into quite a huge area so as to determine the right medication to prevent further complications (Nisio, Wichers, & Middedorp, 2013, p. 4). In this case, Bob's condition is localised, covering more than three centimeters in his left leg. 
Get
a brand-new guide
on essay writing
Everything you need to get A+ this semester!
The download will start within seconds. Good luck!
Download
Secondly, through the proper Socrates Adoption system, I have been in a position to effectively assess Bob's condition through the onset initiative. With regards to Bob's condition, the onset pattern has been a gradual process a factor that has continuously led to an increase in the swollen part of his leg. This step has also made the assessment course easier because it has enabled me in identifying and understanding that the symptom persists in a present continuous manner, an aspect that has exposed Bob to quite an intense pain. Thirdly, this system has enabled me to enquire from the patient the condition of his pain, whether it is stabbing, burning, cramp-like, or even sharp through the character aspect. By closely paying attention to the character aspect, I can identify that Bob is experiencing a sharp and a continuous kind of pain that is resistant to the medicated painkillers (Anfinsen, 2002).  This highly severe pain has interfered with Bob's daily activities (Darmuid, 2015). 
The Socrates system has also helped me in identifying the time when Bob first noticed the swollen leg and felt the pain. Bob, first noticed and experienced the pain a few days after he was discharged from the hospital. Through the timing initiative, I have been able to systematically take him through the assessment process, which will in return guide the prescription process (Perry, 2011). 
Consultation model and its significance
Consultation is a fundamental component of the nursing profession especially when detailed information and diagnosis are required.  Through consultation, I am in a position to interact with the patient directly and in step by step process learn about their health condition.  When assessing Bob's condition, I adopted the Wieners consultation model, which in this case is initiated by the sender and interpreted by the receiver. The choice of this particular consultation model is facilitated by its influence in the interaction process and the manner in which information is exchanged between the respective parties, Bob and I.  This model is important because through it Bob and I have a better and a conducive interaction platform an aspect that highly facilitates the exchange of information.  As a result, I am in a better position to effectively assess, examine, and most importantly diagnose the patient with the right kind and amount of medication. Notably, the Weiner consultation models outweigh other consultation models due to its capacity and capability in improving communication by offering an established and an effective information source, transmitter, receiver, destination, clarification, reflection, and most importantly the immediate feedback. It is also imperative in obtaining the relevant information that leads to ruling out of some of the differential diagnoses as in the case of Bob. 
The differential diagnoses that I needed to rule out in this assessment include hematoma, Baker's cyst, lymphedema, venous insufficiency, popliteal venous aneurysm or enlarged lymph nodes. 
Prescribing process
Role of an independent prescriber (IP)
Working as an independent prescriber is a factor that has strongly pushed me to the advancement I have reached in the profession. My daily roles in the outpatient department give me the necessary push and zeal to prescribe and prescribe well for the self-satisfaction that goes with it and for the benefit of the patients. With this kind of knowledge, experience, and exposure in a nurse-led clinic, I have extensively learned and acquired the right nursing skills, which in return ease my prescription role for both the young and the old patients. Being an independent prescriber also implies that I can prescribe any licensed medicine for any thrombosis medical condition that is within my scope and clinical competence. Due to the high level of competence especially when it comes to conditions such as Bob's, prescription and medication become an easy and an efficient task that is self-satisfying and beneficial to the patient. This is because before I prescribe I collect and analyse the appropriate information regarding condition concerning its onset status, character, and severity, drug allergies, and the interactions to expect in case of any prescription. 
Further, being an independent prescriber demands that I conduct an extensive assessment of the patient for a sound prescription process to be achieved. It is, therefore, my role to thoroughly assess Bob's case note, which in this case requires that I examine, diagnosed, and medicate his thrombus condition with the necessary and most appropriate drugs. I investigate the continuity of prescription regarding his seizure condition until his recent thrombus condition since he was discharged from the hospital. By conducting an effective audit, I am in a position to understand Bob's tolerance to medication and the reaction to different kinds of medication. 
It is also my role to effectively assess and determine Bob's reaction to medication as a way of predetermining the effectiveness of the prescribed medication in improving the target thrombus symptoms.  By so doing, I can ensure that Bob is exposed to a quick recovery with minimal or no discontinuity in his day-to-day activities. Therefore I ought to newly prescribe an effective drug. 
Need a
custom paper ASAP?
We can do it today.
Tailored to your instructions. 0% plagiarism.
Medication and prescription
After I closely assessed Bob's health status, I found out that he was suffering from occlusive thrombus in popliteal and partially occluded in peroneal vein. As a result, I prescribed warfarin and clexane, which are direct oral anticoagulants. Warfarin is an oral anticoagulant, which acts by temporarily inhibit the Vitamin K dependent formation of the clotting factors. Also, warfarin prescription and dosage adjust the patient's thrombus condition and therefore avoiding instances of hemorrhagic complications.
Other than warfarin, clexane is also part of the prescribed drugs that Bob is medicated. It is also concisely; the drug is used to treat blood clots in a deep vein in an individual's leg (Dickman, 2012). With the administration of clexane, the abnormal blood clots are effectively dealt with by inactivating thrombin.
Drug factor
The fact that warfarin is an antagonist of vitamin k, which is a significant element in the synthesis of the clotting factor II, VII, IX, and X is a drug factor that also promoted my choice for this drug. Normally, these factors are biologically inactive especially in the absence of carboxylation of definite glutamic acid residue (Horton & Bushwick, 1999). The prevention of the clotting factors formation ensures that excess coagulation is inhibited and hence gives time for the body to naturally thin the clots formed. It also aids in achieving sufficient suppression of thrombosis, which in this case requires quite a vast understanding regarding the drugs unique pharmacology (Horton & Bushwick, 1999). It is relatively well tolerated in the gastrointestinal system and almost fully absorbed into the bloodstream to reach adequate plasma concentration within a few hours. About the patient factors, the drug is most frequently used to prevent and control the thromboembolism in patients like Bob (Horton & Bushwick, 1999). The simultaneous reduction in the carboxylation of the secreted clotting factor yields about 10 to 40 percent decrease in the biologic activities of the clotting factor hence making the coagulation system functionally deficient. 
Clexane, also known as enoxaparin sodium is also an oral anticoagulant that is well tolerated in when administered through the oral route. It is fully absorbed into the blood and reach peak plasma concentrations within a few hours. Its mode of action is the reversal of clot formation due to its negating effect on thrombin, the factor that stabilises and maintains the blood clots. With the reversal, there is the subsequent dissolution of the clot and hence the solution to the thrombus problem.
Patient factor
On the other hand, the patient factor that makes warfarin prescription an undoubted act is because the patient has no record of allergies, abuse or even intake of recreational drugs, and he is a non-smoker. Nonetheless, Bob has a drinking habit with an average weekly alcohol intake of ten units. This habit, all the same, is to be addressed especially with the current prescription of warfarin to sustain and promote a smooth recovery process. Bob has no surgical records of the central nervous system or even a traumatic surgery, which makes it safe to prescribe and administer warfarin in his circulatory system to control and regulate his thrombus condition (MAQI, 2014). On the same note, Bob has no spinal injury and other diagnostic or even therapeutic procedures, which would result or have a potential to uncontrollable bleeding. The clexane medication is appropriate for Bob medication because he is in between the recommended age limit, not more than 80 years, and that he does not have any instances of regular bleeding (Helia, 2009). 
Dosage and frequency
Normally, for patients like Bob, the initial warfarin dosage should be administered orally in proportions ranging from 2 to 5 milligrams once a day (Dose.com, 2017). Consequently, the maintenance dosage should range from 2 to 10 milligrams once a day. Conversely, unlike warfarin clexane dose is administered through an under skin injection in proportions of 1mg/kg twice a day or 1.5mg/kg body weight once a day (Medical life sciences, 2017).  
Warfarin and clexane side effects
Just like other drugs, warfarin and clexane have effects that are not intended and may cause discomfort and displeasure. Some of the most notable clexane side effects, for instance, include a reduction of platelets in the blood, pain, and irritation at the injection site, and possible alteration in results of liver function test (Netdoctor, 2014). Warfarin's side effects include the alteration of the blood clotting patterns especially in case of an accidental bleeding when the patient has active levels of the drug in the blood (Mayo Clinic, 2017). Also, warfarin also increases the chances of bleeding problems especially for people like Bob who are over 70 years old and have a sequential alcohol intake pattern (Mayo Clinic, 2017). This is generally due to the effect of alcohol on the formation of vitamin K which is an essential component in the formation of clotting factors. The alcohol effects, therefore, augments the therapeutic effects of warfarin to dangerous levels. 
The two drugs are therefore contraindicated in patients who have pre-existing blood clotting problems. Further, the patient should be advised, in both cases, to avoid alcohol while under medication and until the blood concentration of the drug have diminished to safer levels. Patient education should focus on this and lead to ultimate reduction in the alcohol intake for the patient based in the nature of his condition and the necessity to avoid comorbid problems which might complicate the treatment regime. 
Patient management and follow up
Typically, when commencing on a warfarin medication, it is important to manage the treatment plan as well as to arrange a follow-up plan (Tiderman, Tirimaco, John & Robert, 2015). Therefore, with regards to Bob's thrombus condition, I would set a management plan, which in this case would solely purpose on establishing and evaluating his response to the drug an important factor in determining his suitability for the anticoagulation treatment with warfarin. Once Bob has commenced on his medication, it is important to immediately plan for the care and treatment of the patient and also folIow-up.  In this specific case, it will be important for the patient to be advised in the best way to handle himself while under treatment (McLellan et al., n.d). Normally, this kind of a management and follow up plan would not only work for the warfarin treatment plan but the clexane prescription and medication as well (Tiderman et al., 2015). It will be important, based on the current research, to initiate a discharge plan that records all the patient's issues and contacts for follow-up calls and consultation even when at home. According to the current practice in many areas, the rate of patients' readmission after discharge can be effectively reduced if telephone follow-up is enhanced (Soong et al., 2013). 
Deadlines from 1 hour
Get
A+ help
with any paper
Legal and Professional Issues
The legal and professional issues include the knowledge the Independent prescriber should possess regarding the care the patient should receive. In that sense, treatment of a patient is a process and not an event that a nurse or a doctor can perform over a few minutes and assume that he or she is through with all what is required (Management Sciences for Health, 2012). 
Respect for the patient's dignity. Personal etiquette of a professional medical practitioner should be enough in some cases to make sure that he or she takes maximum care of the patient. For one to offer the best services, it is necessary that he or she correctly masters the legal and professional requirements while at work and understand how to communicate respectfully to the patient. I would, therefore, ensure to respect the patient, and continuously seek their consent in case of any treatment regime or procedure to be undertaken. Failure to follow the provisions of the law is as good as denying the patients the very right they should enjoy, and in some way, it can be said to be equal to failing to treat him or her (Paul, 2008).
Confidentiality and objectivity when handling patients data.  It is essential to take patients data with respect and not to share it with anyone outside the patient's immediate care team. I would ensure that I have full information about the client including any medication that he might have had in the past (Walrond, 2013). Another very crucial thing is to have an apparent record of his history with such illnesses and if he has suffered such a thing as a concussion in the past. If so, I would require viewing and assess the documents that show the records of the patient about the question at hand. The symptoms the patient portrays should be quite influential in helping determine the medication and care that I will subject him to so that he can recover in the quickest time possible. Moreover, I will devise a treatment plan that will guide me in the process of prescribing the patient (Laird, 2017). It is, however, important to note that I would not let any of the information concerning the clients fall into the wrong hands. If he feels and says that I should not let anybody, apart from those concerned with his healing process access the information, then I would be obliged to do so. He needs to enjoy the confidentiality he so wishes, and I do not have any authority to deny him that right (Furlong, & Leggatt, 2016, 617). People may feel the need to keep their information from specific people or the public for their specific reasons that are best known to them.
Informed Consent. Additionally, I would ensure that I let him know of every decision that I intend to take that is likely to affect him directly (Selde, 2015). For instance, it would be necessary that I notify him even if I want to share some of the information with family members who might need to have it so that they can take proper care of him at home. This is in line with the law of informed consent that requires that I make the patients of essential things that I decide to do with them in the process of treating them (Laird, 2017).
Keeping Patient's records. It is not enough to just have the records of a client. If I do not have the knowledge and the expertise required to know what the contents of those records are, then it will be difficult for me to make an informed decision concerning the patient I am treating. For instance, the patient, in this case, has a history of seizures. Moreover, he is on medication taking carbamazepine and also phenytoin.  These have been administered to treat Bob's seizures. The fact that the leg is swollen even at rest and continues to experience pains even after taking painkillers make the whole issue more complicated. Nevertheless, it is for me to know the best medication for him so that he does continue to experience similar problems or even get worse.
 After prescribing medication on him, I would ensure a proper follow up to see to it that he takes his medication entirely. I would make sure that he has a schedule which he will be using to come to see me so that I can assess his development (Nursing Standard, 2012, 26). It would not be enough just to give him the medicines and let him go. If it is hard for him to come to the hospital as required, I will find a way of reaching to him to check his progress so that I can advise him accordingly. If the patient heals, I will keep his records safely and at the same time advise him to keep his copies of the records equally safe for the sake of reference if the same problem recurs later in life. With the records, it would be easier for me to provide medication well.
Intellectual Property law. As an Independent prescriber, information on the patient and treating him well is not all that is required especially when talking about legal requirements. The intellectual property law is crucial especially in the medical field considering that there are many discoveries such as the new medicines for particular diseases and new facilities that help in the curing of particular diseases (Dinwoodie, 2015). If I make a discovery in the field of medicine that could be helpful to me and the world, I will ensure that I file a patent application with the U.S. Patent and Trademark Office (University of Chicago, 2011, 78). I also cannot use another person's discovery to benefit myself in the same spirit illegally, and also knowing that I would suffer some consequences if I do so (Raman, 2014). By strictly adhering to set legal requirement I would thus be executing my duty as an independent prescriber in the most appropriate manner hence positively impacting the lives of many as a way of promoting a healthy population.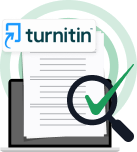 We can write
your paper for you
Did you like this sample?
Anfinsen, O. 2002. Non-pharmacological Treatment of Atrial Fibrillation. [online] PubMed Central (PMC). Available at: https://www.ncbi.nlm.nih.gov/pmc/articles/PMC1569901/ [Accessed 4 Sep. 2017].

Cope, L., Abuzour, A. and Tully, M. (2016). Nonmedical prescribing: where are we now? Therapeutic Advances in Drug Safety, 7(4), pp.165-172.

Décousus, H., Bertoletti, L., and Frappé, P. 2015. Spontaneous acute superficial vein thrombosis of the legs: do we really need to treat? Journal of Thrombosis and Haemostasis, 13, pp.S230-S237.

Diarmuid 2015. The S.O.C.R.A.T.E.S. Evaluation for Symptoms in History Taking. [online] Damihce726.blogspot.co.ke. Available at: http://damihce726.blogspot.co.ke/2015/02/the-socrates-evaluation-for-symptoms-in.html [Accessed 2 Sep. 2017].

Dickman, A. 2012. Drugs in Palliative Care. London: Oxford University Press.

Dinwoodie, G. B. 2015. Intellectual property and general legal principles: is IP a lex specialis?

Drug.com. 2017. Warfarin Dosage Guide with Precautions – Drugs.com. [online] Drugs.com. Available at: https://www.drugs.com/dosage/warfarin.html [Accessed 4 Sep. 2017].

Ford, S., Ford, S., Stephenson, J. and Stephenson, J. 2003. A nurse-led outpatient service for patients with DVT.. [online] Nursing Times. Available at: https://www.nursingtimes.net/roles/practice-nurses/a-nurse-led-outpatient-service-for-patients-with-dvt/205778.article [Accessed 4 Sep. 2017].

Furlong, M., & Leggatt, M. 2016. Reconciling the Patient's Right to Confidentiality and the Family's Need to Know. Australian & New Zealand Journal of Psychiatry. 30, 614-622.

Helia Robert-Ebadi, M. 2009. Use of anticoagulants in elderly patients: practical recommendations. [online] PubMed Central (PMC). Available at: https://www.ncbi.nlm.nih.gov/pmc/articles/PMC2685237/ [Accessed 4 Sep. 2017].

Horton, J. and Bushwick, B. 1999. Warfarin Therapy: Evolving Strategies in Anticoagulation. [online] Aafp.org. Available at: http://www.aafp.org/afp/1999/0201/p635.html [Accessed 4 Sep. 2017].

Laird, J. 2017. Being a Pharmacist Independent Prescriber – British Pharmaceutical 

MacLellan, L., Collins, R., Gibbs, H., MacLellan, D. and Fletcher, J. (n.d.). Venous Thromboembolism Prophylaxis: The role of the nurse in changing practice and saving lives. [ebook] Available at: http://www.ajan.com.au/Vol27/27-3_Collins.pdf [Accessed 4 Sep. 2017].

Management Sciences for Health 2012. Pharmaceutical legislation and regulation. Available at:https://www.msh.org/sites/msh.org/files/mds3-ch06-legislation-mar2012.pdf [Accessed 3 Sep. 2017].

MAQI 2014. Things to Consider when Starting Patients on Warfarin. [online] MAQI. Available at: http://www.anticoagulationtoolkit.org/sites/default/files/toolkit_pdfs/warfarininitiation.pdf [Accessed 4 Sep. 2017].

Mayo Clinic 2017. Warfarin side effects: Watch for interactions. [online] Mayo Clinic. Available at: http://www.mayoclinic.org/diseases-conditions/deep-vein-thrombosis/in-depth/warfarin-side-effects/art-20047592 [Accessed 4 Sep. 2017].

Medical life sciences 2017. Clexane (enoxaparin sodium) Drug / Medicine Information. [online] News-Medical.net. Available at: https://www.news-medical.net/drugs/Clexane.aspx [Accessed 4 Sep. 2017].

Nagarsheth, K. 2017. Superficial Thrombophlebitis: Background, Pathophysiology, Etiology. [online]

Emedicine.medscape.co

m. Available at: http://emedicine.medscape.com/article/463256-overview [Accessed 4 Sep. 2017].

Netdoctor 2014. Clexane (enoxaparin). [online] Netdoctor. Available at: http://www.netdoctor.co.uk/medicines/heart-and-blood/a6416/clexane-enoxaparin/ [Accessed 4 Sep. 2017].

Nisio, D., Middeldorp, S. and Wichers, I. (2013). Treatment for superficial thrombophlebitis of the leg. The Cochrane Collaboration, (4).

Nursing Standard, 2012. Duty of care to patients should always come first.  26, 26.

of a Conference Held by the Faculty of Medical Sciences Cave Hill, Barbados.

Paul, D. A. 2008. The patient's rights. Emergency.

Perry, G. 2011 conducting a nurse consultation British Journal of Cardiac Nursing, 6(9) pp 433.

Physician Assistant Board, 2011. Laws and Regulations Relating to the Practice of 

Physician Assistants. Available at: http://www.pac.ca.gov/about_us/lawsregs/law-booklet.pdf [Accessed 3 Sep. 2017].

Raman, K. 2014. Ubiquity: Protecting intellectual property rights through information policy.[online]  Ubiquity.acm.org. Available at: http://ubiquity.acm.org/article.cfm?id=1008537 [Accessed 3 Sep. 2017].

Selde, W. 2015. The art of informed refusal: a guide to when and how your patient can legally refuse care. JEMS.

Soong, C., Daub, S., Lee, J., Majewski, C., Musing, E., Nord, P., Bell, C. M. 2013. Development of a checklist of safe discharge practices for hospital patients. Journal of Hospital Medicine, 8, 444–449. https://doi.org/10.1002/jhm.2032

Students'Association.[online] Bpsa.co.uk. Available at: http://www.bpsa.co.uk/being-a-pharmacist-independent-prescriber [Accessed 3 Sep. 2017].

Tideman, P., Tirimacco, R., St John, A. and Roberts, G. 2015. How to manage warfarin therapy. Australian Prescriber, 38(2), pp.44-48.

University of Chicago, 2011. The licensing of intellectual property. University of Chicago Law Review. 78.

Walrond, E. R. 2013. The rights of patients. Health Care Law and Ethics: Proceedings 

World Intellectual Property Organization, 2015. Intellectual Property and Traditional medical knowledge. Available at: http://www.wipo.int/export/sites/www/tk/en/documents/pdf/background_briefs-e-n6-web.pdf [Accessed 3 Sep. 2017].