BEST Designs
Description
Best Designs is a professional designs agency focusing on providing a platform for designers new and established to display their work, lend, and sell to prospective clients. Best designs focus on quality, affordability, competitiveness and on predicting a platform for new designers to access the market with their designs and compete effectively with new designers. New talents in design get the opportunity to showcase their work along wide established designers and compete for recognition in an ever competitive business environment. The designs are customized to meet customer requirements and budgets hence the display of a wide range of designs depending on the occasion and requirements of the customers. Best designs only display the best designs and only designers that show consistency in meeting customer needs and providing cutting-edge designs get to be mainstays at Best Designs and ensure consistency in Best Designs meeting customer needs effectively. Best Designs focuses on understanding market demand and changes guiding designers on trends to allow the company to keep up with changing customer needs and allow designers to develop appropriate and on-demand quality designs.
Mission
Best Designs seeks to be the most sought for designs agency that ensures customers get the best designs at affordable prices through a consistent, professional, and efficient platform for new quality designs. Effective communication between Best Designs, the designers, and the customers will allow the company to achieve this objective. Understanding the market demand and focusing on selecting the best designers and designs will also aid in achieving the mission.
Vision
Best Designs vision is to be the best design agency in Hong Kong after five years of operation. Differentiation will form the main platform for achieving this vision. Quality designs, wide product range, strategy and focus on a specific market segment, training and devilment of employees, and excellent service delivery is the focus areas that will allow Best Designs achieve its mission.
Product and Brand
Best Designs focuses on offering a platform for new and established designers to showcase their products and connect the designers to customers. Best Designs provides a platform for customers and designs to meet through displaying new designs to customers. The focus will be on offering new designers a platform to meet customers while established designers ensure the business meets customer's needs for well-known brands and designs ensuring an all-encompassing product range. Best Designs will offer designers the platform to lend or sell their designs to customers for events, photo shoots, video shoots, live shows, dinners, and other events. Best Designs will also provide artists, stylists, celebrities, singers, and actresses a platform to access new quality designs at affordable prices. In Hong Kong, there are limited places for new designers to showcase their works hence less opportunity for designers to display their designs and interact with customers, a gap that Best Designs seeks to fill. Best Designers will let people know more new designers and give more chances for new designers to show their ideas. Best Designs will focus on women wear with designs aimed at depicting feminity, the strength of women, coolness, and elegance. China's development has led to the increased focus on Chinese women on the purchase of unique designer clothing and accessories opening new markets for new designers. Focusing on this market provides Best Designs a platform to meet consumer demand and achieve market share.
Market Analysis and Competition
This part of the business plan provides a review of the market segmentation, strategy, and the target market. The competition and an analysis of the industry are also provided in this section.
Get
a brand-new guide
on essay writing
Everything you need to get A+ this semester!
The download will start within seconds. Good luck!
Download
Market segmentation
Design encompasses a huge market that contains diverse groups with diverse characteristics and needs. The demand for design services is wide-ranging considering the different aspects and use including corporations such as video and film industry, artists, individuals, and photographers among others. There is a need to focus on a specific market segment for Best Design to ensure adequacy in meeting client demands and understanding of the market to keep up with changing trends and provide designs that effectively meet demand. The market for Best Designs is segmented into the following segments allowing the company to have a focus and depth in meeting the needs of this market segments.
Children: child clothing is a driving force in the clothing market globally expected to reach US$174 billion by 2017 (Federico, 2016). Consumers in Hong Kong are willing and have the resources to purchase the best quality designs for their children. Designers focusing on children wear is increasing considerably and providing stylish, creative, and quality designs for children will allow Best Designs an opportunity to be unique from the competition that does not consider children wear an important market segment.
Females aged 20-50 Years: female consumers in Hong Kong aged between 20 and 50 years have high incomes and have developed a taste for unique quality designs in recent years hence forming the main focus for Best Designs (Zhao, 2013). The rise in fashion design in China among working women is the reason for the choice of this market segment and the unique designs by designers will ensure Best Designs captures culture, modernity, and creativity. According to Zhang (2011), young consumers (below 25 years) spend more than 40 percent if their disposable income on fashion and consumers has a strong willingness to spend on apparel. The age group also has a high level of social media and internet use increasing the possibility of purchases Base Designs products online and accessing marketing and social media posts from the company. This age group is also educated and financially independent increasing their chances of purchasing unique quality designs hence another reason for the focus on this market segment.
Corporations: photographers, artist labels, video productions, and film companies will form the other market segment of Best Designs. This market segment has huge funding and requires quality, attention to detail and outstanding creativity that we believe Best Designs will meet ensuring a steady market share. Endorsement of new designs by established designers collaborating with Best Designers will allow new designers access a larger market share through Best Designs and meet corporate buyers.
The target market for Best Designers will be children and women aged above 20 years both as individuals and in corporations with best designs for leading or purchase provided from best designers. Best Designs will partner with both established and new designers with the designers developing unique, quality, and creative feminine designs for the modern women and Best Designs will market, showcase, and negotiate for purchase or leading with the consumers. The choice of the target market is the ability to purchase and the focus on best quality designs for women both individually and within corporations. The need to present themselves as unique, classy, modern, and strong women is present hence the demand for unique creative designs.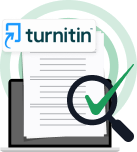 We can write
your paper for you
Best Designs
Market Analysis and Competition
The creative designs market is large and comprises of a lot of players with unique selling points and achievements. However, many players in the Hong Kong market succeed mainly because of a focus on luxury brands. Many brands in the market are also mature and have a strong market presence hence strong competition in the market. However, most of the designers in the market showcase limited designs. Best Designs will showcase designs from both established and new designers allowing customers to have a wide range of designs to choose for and get customized designers. The focus on new and established designers will also allow Best Designs to introduce new designs to the market that will meet ever-changing market needs and allow consumers to have a wide choice of designs both currently and in the future augment the chances of Best Designs gaining market share within a short while. The wide variety of designs from Best Designs will also offer the company a unique selling point and provide a strong basis for competition with established brands in the market. The designs at Best Designs shall endeavor to meet high client expectations and the mix between new and established designs will ensure clients have variety and choice improving sales and rents for designs.
The economic condition makes it possible for purchases and provides a good basis for entry into the market (Jones, 2005). The growth in the economy provides funds for purchases and increases the ability to purchase. The growth in the cloth and apparel industry in China and Hong Kong is also another important market consideration ensuring the demand for new designs is high. Hong Kong has high growth rates in the fashion market and is among the seven emerging cities for women's apparel markets worldwide (Remy et al., 2013). The growth of the apparel industry in Hong Kong provides increasing demand and an opportunity for both international and global companies to enter the market.
The analysis of the industry shows increased participation in the fashion industry by local and international companies. The clothing industry in Hong Kong offers an attractive environment for local and international customers because of the zero sales tax and high diversity of products (Federico, 2016).The clothing industry in Hong Kong is competitive and is a global sourcing hub in Asia. Online presence is an important factor in the Hong Kong clothing market with clothes making up 31% of the items purchased online in Hong Kong (Federico, 2016). The focus on modern creative designs is the latest driver of industry sales and productivity. The focus on new designs and promoting talent is also evident with PMQ in Hong Kong is one of the new shopping malls that giving chances for new designers to open their stores or showing their designs. Most of the new designers are small businesses or workshops affording them limited opportunity to show their designs to many people. The stores' rental is also too expensive, and there are not enough people entering their stores affecting their sales and access to a larger market share. Best Designs will help bridge the gap between the new designers and the market and join the efforts to promote new designers in the industry.
Marketing strategy
The marketing strategy that will be utilized by Best Designs will emphasize on the quality provision, great service, focus on the target markets, and build lasting relationships with the customers. This will be achieved through booking spaces at local and international exhibitions held in Hong Kong, social media marketing, online marketing, email marketing, and in both print and visual media. To reduce costs, marketing will mainly be done via the internet that has proven to be very effective in the apparel business and with increased internet penetration and use currently, and in future, it provides an excellent platform to achieve Best Designs 'marketing objectives. Best Designs will also rely more on word of mouth advertising hence the focus on having the best quality designs and offering customers excellent services. Sales brochures will also be provided to visiting customers offering them information on the business, the products, prices, and contact information including company website, phone numbers, email and social media pages. Event organizing for designers to showcase their design will also form the other marketing strategy to be utilized with new and established designers given the opportunity to present their designs at an event sponsored by the company. This will increase company knowledge by the consumers, and new designers will get a platform to interact with established designers providing a learning platform improving the overall design quality, consistency, and creativity of designs.

Need a
custom paper ASAP?
We can do it today.
Tailored to your instructions. 0% plagiarism.
Organization of the enterprise
Best Designs will be created as an agency and will operate from Hong Kong City. The company will be a partnership and will focus on utilizing different strengths and abilities of the partners to succeed in achieving company objectives. Best Designs will rent rental space in the Hong Kong town center to showcase the designs. Best Designs will have three assistants guiding the customers on the selection of designs ensuring the clients have the best choice that meets their needs. The assistants also offer the clients answers to their questions improving sales and allowing the customers to have a better understanding of the designs. A marketing specialist will allow the company to have an understanding of the market, provides for effective market penetration and effective advertisement. The employees will have training on communication and excellent service delivery allowing the company to meet consumer needs well. Best Designers will not hire more employees at the moment, but with time they will need to ensure the customers receive great service.
The channel
Best Designs will focus mainly on online advertisements, news, and free lending clothes for stylists at the beginning to promote outreach and gain customer satisfaction and loyalty. Well-established designers will also allow Best Designs to attract market share easily and the new designs posted on company website and social media platforms will allow the company to gain viewership and improve its reach. The role of social media cannot be underestimated, and Best Designs will seek to exploit this platform by focusing on a string social media presence with latest designs posted, and customer feedback and queries considered and responded to immediately. A well-designed functional website will allow customers browse through a wide range of designs and they will have options to visit the store and pick their selected outfits. Online payments for products and home delivery will also be provided for the Best Designs customers. The designs will also be organized online by year and name of designers allowing customers to easily access apparel from their choice designers and also access latest designs easily. Customers who purchase online will have the products delivered to their addresses promptly.
The relationship and the pricing model
Best Designs will partner with both established and new designs to display, sell, or rent their designs to customers at a fixed cost. Seasonal discounts will be provided to allow for increased access to display spaces for new designers and promote the company when purchases are high. The designers will determine the prices they seek to sell their designs and in collaboration with the marketing department prices that are too high for the market will be renegotiated. The marketing department will conduct frequent market analysis to aid in the determination of appropriate prizes and understand changing consumer demands that will aid in guiding marketing decisions and advise designers on new designs and styles that will be appropriate for the market. Affordability for the market segment will form the main focus, but quality and creativity will not be compromised in the process. The pricing of the products will also be determined based on the time and production costs to achieve the most efficient pricing for the products to meet the company's objectives and ensure the designers receive what is due to them. Many designers collaborating with Best Designers will allow the prices to be affordable and ensure all the customers have best designs made from quality materials that meet their needs. The prices of Best Designs will be competitive to achieve the market share objectives and compete effectively in the market.
The key partner
The main partners will be designers who will be the main source of the products to be displayed in the stores and company website. The creativity, quality, creativity, and skill of the designers will allow the business to thrive and aid in the development of customer loyalty. Providing new designers an opportunity to succeed is the other focus of the company and through partnerships with leading universities that have the courses of designs department, new graduate designers will be offered an opportunity to showcase their designs on company website giving the for them a chance to chase their dreams.
The assets
The main assets of the company will be talented and promising designers will ensure the loyalty, support, and commitment to the customers achieved and maintained. The company will focus on giving more opportunities to the new talented designer so that they do not give up on their dreams. The focus will be fulfilling the hopes of the new designers by offering them a platform to explore and profit from their creativity and talent while building careers for themselves. The other asset at Best Designs is the employees who ensure the company achieves excellent customer service and a commitment to meet customer needs effectively. The other asset for Best Designers is a strong internet presence allowing the company to access internet savvy customers and utilization of social media marketing for successful marketing to achieve marketing goals.

Essay writing service:
Excellent quality
100% Turnitin-safe
Affordable prices
Funding Requirements
The equipment that will be needed includes computers, point of sales systems, and store displays in stores, among others as shown in the table below.
Costs
| | |
| --- | --- |
| Item | Cost($) |
| Point of sale systems | 5000 |
| Computers, phones, and printer | 2000 |
| Store displays | 1000 |
| Security systems | 1000 |
| Furnishing and improvements | 6000 |
| Security Deposit (lease and utilities) | 2000 |
| Web hosting, design, and development | 3500 |
| Telecom services | 100 |
| Logo, flier, business card, design and printing | 2000 |
| Interior signage and décor | 500 |
| Public Opening party, advertising, and public relations | 700 |
| Total Costs | 23,800 |
The money will be sources form personal savings of the partners in the project with the deficit sources from loans from a financial institution.
Financial statements
This chapter details the projected financials of Best Designs.
Assumptions
The development of the financial statements made assumptions on the operations that will aid in yielding the sales and cash flows as outlined in the table below.
Assumptions
| | | | |
| --- | --- | --- | --- |
| | FY 2017 | FY 2018 | FY 2019 |
| Current Interest Rate | 9% | 9% | 9% |
| Long Term Interest Rate | 5% | 5% | 5% |
| Tax Rate | 20% | 20% | 20% |
Projected Cash flows
The company begins with a small amount of cash but this will improve as projected cash flows shows:
 
FY 2014 ($)
FY 2015 ($)
FY 2016 ($)
Operations Cash Received
 
Cash sales
200,000
350,000
450,000
Total operations cash
200,000
350,000
450,000
New Borrowing
6,000
7,500
10,000
Total Cash Received
206,000
357,500
460,000
Cash Outflow
Expenses payment
50,000
60,500
70,000
Accounts Payable
40000
54,000
61,000
Total cash outflow
90,000
114,500
131,000
Cash Balance
116,000
243,000
329,000
Projected profit and loss account
FY 2017 ($)
FY 2018 ($)
FY 2019 ($)
Sales
200,000
350,000
450,000
Direct costs of goods
1000
1250
2250
Other costs
50
98
150
Gross Margin
198,950
348,652
447,600
Gross Margin %
99.48%
99.61%
99.47%
Expenses
Salary
45,000
56,000
68,000
Sales and marketing
20,000
15,000
12,000
Rent
2,000
2,000
2,000
Utilities
1300
2400
3500
Insurance
500
500
500
Total expenses
68,800
75,900
86,000
Profits before interest and Taxes
130,150
272,752
361,600
Interest Expense
540
630
900
Taxes
2,603
5,455.04
7,232
Net Profit
127,007
266,666.96
353,468
Net Profit/Sales
63.50%
76.19%
78.55%
Did you like this sample?
Zhao, J. 2013. The Chinese Fashion Industry: An Ethnographic Approach. A&C Black.
Remy, N., Schmidt, J., Werner, C. and Lu, M., 2013. Unleashing Fashion, Growth City by City.
Jones, S.J., 2005. Fashion design. Laurence King Publishing.
Zhang, E. 2011. Fashion- Hungry Chinese Market Expected to triple by 2020. CNBC.
Federico. 2016. Market Insights: Clothing Industry in Hong Kong. Accessed on http://www.daxueconsulting.com.hk/clothing-industry-in-hong-kong/