Introduction
Childbearing is a significant part of child growth and whatever happens during this period significantly influence a child's life even after growing up. Parents are responsible for childbearing, and their behavior essentially determines how the child behaves or reacts to different situations. Maternal depression consists of a set of conditions that affect women during pregnancy and up to one year after childbirth. It may be caused by inherited anxiety disorders, drug and substance abuse, stress, and difficult pregnancy or delivery. Maternal or childbearing depression has adverse side effects on both mother and child health-wise and psychologically. Therefore, it is crucial to understand how childbearing depression leads to childhood aggression.
Previous studies conducted in this field and they show a significant positive relationship between childbearing depression and childhood aggression. Therefore, the research seeks to fully understand how childbearing or maternal depression affect childhood aggression among many young children and how it can be prevented or treated. Notably, if maternal depression remains untreated, it affects child's development, and eventually their learning both academically and life in general. Further, it may cause mental problems and unhealthy relationships between mother and child.
Purpose of the Study
The study's purpose is to analyze the effect of childbearing depression, its effects on child development and possible prevention or treatment options.
Hypothesis
Childbearing or maternal depression result in early childhood aggression.
Literature Review
Scholars have conducted various studies about childbearing depression and how it influences childhood aggression. For instance, a study by Hendricks & Liu (2012) identified that maternal or childbearing depression is a common problem for many women; however, it remains underdiagnosed and undertreated. Also, it identifies that the severity of childbearing depression determines the level of childhood aggression. Moreover, evaluation of the study reveals that the research topic is relevant to the proposed study in that it seeks to understand how depression in women increases the likelihood of aggression in children at young age. Also, the study has laid the foundation of the proposed study by concluding that more research should be done to examine other mediating factors between childbearing depression and childhood aggression.
Get
a brand-new guide
on essay writing
Everything you need to get A+ this semester!
The download will start within seconds. Good luck!
Download
Another study by  Lefkovics, Baji & Rigó affirms that maternal depression is caused by antenatal anxiety, low income in the family, unexpected major life events and low self-esteem. According to Lefkovics, Baji & Rigó (2014), maternal depression affects child development and eventually, it results in childhood aggression. The study used the Center for Epidemiologic Studies Depression Scale (CES-D) and the Edinburgh Postnatal Depression Scale (EPDS) to measure depressive symptoms in pregnant women. The study is relevant to the proposed research topic as it aims to understand how depression affects pregnancy and mother-child attachment bond. The study lays a foundation for the proposed research by concluding that there is a need for determining and examining preventive and treatment programs that may help doctors and other healthcare providers treat maternal depression.
The study by Hwa-Froelich, Cook & Flick identifies that poverty leads to maternal depression which results in childhood aggression and affects the general growth of a child. Also, childbearing depression affects maternal sensitivity behaviors as well as speech acts towards the child. The study used videotaping to measure maternal-child communication. The evaluation of the study ((Hwa-Froelich, Cook & Flick, 2008) is relevant to the proposed research topic because it aims to understand how childbearing depression affects maternal sensitivity towards a child. In essence, a troubled parent-child relationship created by maternal depression lead to childhood aggression. The study lays a foundation for the proposed research topic by concluding that more research should be done on other factors that lead to maternal depression such as ethnicity and gender.
Study Methodologies
Study Design
The study will use sampling groups to collect the necessary information or data related to the topic of study from the population in Los Angeles, California. The research will use both quantitative and qualitative methods. Notably, using a mixed approach enhances efficiency in data collection (Hesse-Biber, 2010). Also, the research will employ an experimental longitudinal study design. The experimental study design is the best method for the research as it will ensure internal validity which will increase confidence in the results obtained (Skidmore, 2008). Additionally, longitudinal study design obtains time-varying outcomes and involves different individuals in the society; therefore, it is feasible and appropriate or the research. Further, longitudinal study design will allow the investigators to assess and observe the subjects in the sample multiple times; once a month for five months.
Need a
custom paper ASAP?
We can do it today.
Tailored to your instructions. 0% plagiarism.
Participants/ Sample
After an approval form is issued, the study will use a convenient sampling method to obtain respondents living in Los Angeles consisting of individuals from different ethnic groups, age, and gender.  After the sample is collected, the cohort study method will be used to provide detailed information regarding the subjects in the sample. The data provided will consist of detailed information about the parents; father and the mother and the child. Information sheets will be issued in the clinics, and interested respondents will contact the investigators directly. Also, details regarding the research will be given to the respondents selected. A total number of 300 subjects will be selected to participate in the study consisting children between two and six years as well as their parents. Convenience sampling method is appropriate for the study design as it will incorporate a sample within Los Angeles. Therefore, it will be accessible whereby the investigators will be able to navigate from one subject to another within a short time. Also, the investigators will use the available means of transportation which will reduce unnecessary expenses
Procedures/Measures
The study will use questionnaires, interviews, and observations to collect data from the sample. After the sample is collected, investigators conducting the study will contact the subjects, and a physical meeting will be arranged. The interviews will be conducted at the subject's home where the child and the mother will be fully evaluated. Also, they will observe both the mother's and child's behavior during the interview. A complete questionnaire will be created before the research which will also be used to collect data for the study. Videotaping will be used to record ongoing interviews as well as both the mother's and child's behavior. The procedure's validity and reliability will be measured by its ability to address the objectives of the study.
The variables in the study will include the child's sex and behavior, the parent's behavior; both positive and negative, child-rearing techniques used, parents issues of alcohol and substance abuse. Also, the mother's emotional availability, family's medical history, interactions between mother and child and demographics influence aggression.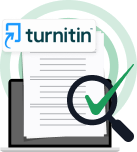 We can write
your paper for you
Data Analysis
After collection of data, the study will use quantitative statistical methods to analyze the information (Martin & Bridgmon, 2012). Bivalent analyses will be conducted to examine the extent of depressive symptoms and other behaviors related to maternal depression in pregnant women and how they lead to childhood aggression. The information will be presented and analyzed with the use of frequency tables. These tables will help us identify how many participants fall into different categories such as females and males. The data will be presented in both numbers and frequencies. Percentages will also be calculated to ease the understanding of the results obtained.
Ethical Issues during the Study
The study is bound to face several ethical issues including informed consent; the ability of a person to voluntarily and intelligently give his consent for the study. Other ethical issues include confidentiality and anonymity, IRB approval as well as respect for the privacy of the participants. The study will not jeopardize or threaten the rights of the participants to enhance research ethics. Therefore, the respondents will not be forced to participate in the study but will do so willingly. Additionally, the investigators conducting the research study will seek permission from the necessary authority and make them aware of their plans as they apply for an IRB approval. Protecting the identity of the participants in the study is quite essential. Therefore, they will be asked not to fill names in the questionnaire forms that they will be handed over during the research. Also, it is essential that the investigators respect the privacy demanded by the participants. Respect for privacy will be achieved by allowing the participants to provide information that they feel comfortable sharing either personal or regarding the family.
Meeting all the ethical requirements needed in research maybe burdensome: however, following the rules will help us protect the participants especially the most vulnerable ones. Further, it will assure maximum research benefits while minimizing and managing all risks and problems encountered during the study. Notably, ethically planned research will guarantee approval from the authority and the ethics review board and will help the investigators deal with any possible emotional, social or physical harm.
Conclusion
Maternal or childbearing depression is a major setback for both mothers and children. Mothers with childbearing symptoms may lack sensitivity, warmth and the ability to provide necessary environmental structure and support for their kids. Additionally, they are likely to touch their child less frequently and in an unaffectionate manner and may not engage in child plays, storytelling and playing games with their child. As a result, impaired parent-child interactions lead to an insecure mother-child relationship which eventually inhibits the child's competency in cognitive-linguistic, social and emotional skills. In essence, a troubled parent-child relationship created by maternal depression lead to childhood aggression. Health care providers have found ways to help mothers cope with maternal depression during pregnancy and after birth. They have created primary, secondary and tertiary childbearing prevention programs that focus on helping mothers during prenatal and perinatal periods. Mothers are advised to avoid substances that may result in childbearing depression including alcohol and other drugs as well as stressful situations.
Did you like this sample?
Hendricks, K. &; Liu, J. (2012). Childbearing depression and childhood aggression: Literature review. The American Journal of Maternal/Child Nursing, 37, 4: 253-261.
Hesse-Biber, S. N. (2010). Mixed methods research: Merging theory with practice. New York, NY: Guilford Press.
Hwa-Froelich, D.A, Cook C. & Flick, L.H. (2008). Maternal sensitivity and communication styles, mothers with depression. Journal of Early Intervention, 31, 1: 44-66.
Lefkovics, E., Baji, I. & Rigó, J. (2014). Impact of maternal depression on pregnancies and on early attachment. Infant Mental Health Journal, 35, 4: 354-365.
Martin, W. E., & Bridgmon, K. D. (2012). Research methods for the social sciences, Volume 42: Quantitative and statistical research methods: From hypothesis to results. Somerset, NJ: John Wiley & Sons.
Skidmore, S. (2008). Experimental design and some threats to experimental validity: A primer (Links to an external site.) Links to an external site. Paper presented at the Annual Meeting of the Southwest Educational Research Association (New Orleans, LA, February 6, 2008). Retrieved from the ERIC database in the Ashford University Library.