Explain by reference to cases and examples (i) the key features of the implied terms on satisfactory quality and fitness for particular purpose and (ii) the loss of the right to reject by lapse of a reasonable time, by slight breach and by seller right to cure. Aching 
Implied terms in a contract for sale of goods are defined by the Sale of Goods Act (SGA) 1979, where it is stated that goods which are of satisfactory quality if they meet the standards reasonable persons would consider satisfactory.  These standards would include the description of the goods, its price, and other related circumstances.  Quality also relates to their state as well as condition including factors which would relate to the fitness of the purpose for similar goods being supplied, to its freedom from minor defects, safety, its durability, its appearance, and finish.  
Get your paper done
on time by an expert in your field.

Aside from the express terms of a contract to sell, the seller and buyer are also under an implied contract under SGA 1979, and these implied terms mostly favor the consumer and the latter has legal rights where goods do not comply with the implied terms of the contract.  What would be considered satisfactory quality will largely be based on the price which is paid, the description of the item (second-hand, cheap, or high-end and expensive goods).  Consumers also cannot expect to be able to gain legal rights relating to the accidental damage of the goods, fair wear and tear, or if they simply change their mind about their purchase.  Subsection (1) indicates that 'except as provided by this section and section 15 below and subject to any other enactment, there is no implied term about the quality or fitness for any particular purpose of goods supplied under a contract of sale'. The second subsection (2) also indicates that 'where the seller sells goods in the course of a business, there is an implied term that the goods supplied under the contract are of satisfactory quality'.  This provision clearly indicates that the implied provision on satisfactory quality including fitness for a particular purpose would be indicated only in sales made in the course of business.  The case of Stevenson v Rogers expanded the definition of the phrase in the course of business, applying it to all sales for those who are in business.  The case of Buchanan-Jardine v Hamilink also reached a similar perspective on such sales.  As a result, where a private individual would sell goods, the buyer would not have an assurance on the quality of the product he would be buying except if such quality and fitness for a particular purpose is expressed in their contract to sell.  
Section 14 primarily relates to goods which are 'supplied under a contract of sale' which would mean that in establishing whether goods have the requisite quality, it would be important to consider the product's container or packaging, its instructions, foreign material supplied alongside the goods. The Court of Appeal applied this principle to a case where goods were delivered but a wrong delivery note accompanied it.  Liabilities under s. 14 are very strict with corresponding amendments to the section not affecting such liabilities.  The case of Randall v Newsom points out that where a defect in fact is present, the supplier has to be held responsible, and liable for the defect.  Section 14(2) clearly implies a requirement for satisfactory quality of goods and section 14(2c) highlights the previous qualifications from the prior versions of the law.  The term, first and foremost does not cover those which are 'specifically drawn to the buyer's attention before the contract is made'.  In the case of Turnock v. Fortune, the Sheriff Principal highlighted that a strong claim from a third party not to purchase a car could not sufficiently be considered 'drawing attention to its unroadworthiness, and thus did not prevent the car from being regarded as unmerchantable' . Where the buyer has checked the goods prior to the completion of the contract, there is nothing that the examination should reveal can be reliably used to indicate that the goods would not be satisfactory quality.  
Some issues on the interpretation of such provision have been noted in the Thornett & Fehr v. Beers & Son case where the different wording in the earlier 1893 act referred to 'a reasonable examination'.  In this case, a commercial buyer carried out a cursory examination of a glue he was purchasing and the court decided that he did not anymore have the protection of s. 14 even if he did not examine the product sufficiently.  The decision in that case can be considered wrong because it does not match the decision in the earlier Bristol Tramways, Carriage Co v Fiat Motors Ltd case.  
Still, the current wording has a different working and actually agrees with the perspective that 'it is only defects which the type of examination actually carried out should have revealed that are relevant'. Section 14(2A) indicates that for goods which are considered of satisfactory quality, they have to fulfill the standards which a reasonable person would consider to be satisfactory, considering how the goods are described, its price, and other related circumstances. Section 14(2B) also elaborates on this by indicating that the quality of the goods would also cover the state as well as the condition related to fitness for all purposes which the goods are usually supplied, their appearance, their durability, safety, as well as their freedom from minor defects.  
Get
a brand-new guide
on essay writing
Everything you need to get A+ this semester!
The download will start within seconds. Good luck!
Download
The Sale and Supply of Goods to Consumers Regulations 2002 added provisions which highlight that where the buyer would deal as a consumer, the related conditions indicated in subsection (2A) would also cover public statements on the specific qualities of the goods made by the seller or the producer, especially where indicated in advertising and label.  This addition however has not yielded any cases as yet, but its provisions do relate to consumer contracts.  It may not have much of an impact on how satisfactory quality is defined or interpreted.  It has already been acknowledged that labels and instructions in goods have to be part of the implied conditions upon which the product would be expected.  
The new additions to the definition retains some aspects from the earlier definitions on merchantable quality, however the new additions refer to the new factors which have to be considered.  Such new definition revolves around the recommendations of the Law Commissions.  The Commissions presented acceptable quality, but similar to the Consumer Guarantees Bill of 1990, the Act also pertains to satisfactory quality.  There is an objective basis for quality, one which is based on various factors considered in evaluating what would be satisfactory in each case.  This is the standard which can be applied to the sale of different new or second-hand goods.  Satisfactory quality presents in two parts with the basic test presenting in s.14 (2A) where the general principle is noted.  The test would be taken as a reasonable person and in terms of deciding if standards are met, descriptions indicated in relation to goods have to be considered, including the price (where relevant), along with other related elements.  Such factors were presented in the definition of 'merchantable quality'.  Describing such factors may impact on the actual standards which can be expected.  Where goods are considered second-hand then it is also reasonable to expect that the goods are not of god quality.  However, statements as indicated in the advertisement for the product may indicate that the product is of very high quality, and this would also increase the expectation of quality by the customer.  
Price is an important consideration, but it may sometimes also be an ambiguous determinant.   The price may be decreased mostly to ensure that the product would sell quickly without there being any quality reduction.  When considered with other factors, including a description of the goods being 'seconds' or 'second-hand,' a lower standard of quality may be expected.  However, where for instance a car was bought as brand new and advertised as high-end quality, price is noted as significant with the buyer being entitled to value for what he pays.  'It may simple be the case that the seller may have struck a good bargain or the buyer may be trying to get out of a bad one where the market has moved against him' .  As indicated in the subsection, price may not always be relevant.  In the Godley v JBL 689 Perry Ltd case, the catapult which was purchased broke after being used for several days, hurting a child in the eye.  In this case, it would not be considered appropriate to consider the fact that the product's poor quality could be seen in its price .  
Consumers are also not allowed to secure legal remedy where the goods are faulty and the consumers knew of such defects or the defects can be seen upon reasonable inspection. Goods as indicated by SGA 1979 also have to fit their normal purpose and fit for the specific purpose the buyer has indicated to the seller. Fitness for a particular purpose as discussed in the case of Clegg v. Anderson, Hale pointed out that amendments in s. 14 of the Sale and Supply of Goods Act indicated how fitness for purpose and satisfactory quality are different from each other.   Jewson Ltd. v. Boyhan further discusses that section 14(2) is very much associated with the sale of substandard goods which would imply that the primary concern of the court is to consider intrinsic quality applying subsection 2A, 2B, and 2C tests . In relation to factors specific for the purpose of the specific buyer, the case also discussed that section 14(3) requires specific obligations based on the particulars of the case. 
For the Jewson case, there was a breach in the implied terms (s. 14).  The property developer Mr Kelly was trying to convert a building into 13 apartments or flats.  He believed that he can only do this by heating the flats (for sale, not rent) was to secure electric boilers.  He asked Jewson about electric boilers and the latter recommended a suitable one.  Kelly bought 12 of the boilers and had them installed in the flats. Kelly later argued that the boilers did not turn out later to be of satisfactory quality nor did it fit his purpose. The Court of Appeals did not agree and ruled that Kelly did not actually clearly declare his purpose when he bought a boiler; he did not declare that he wanted one which would produce sufficient energy ratings to fit his specific needs.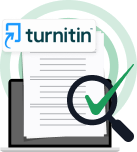 We can write
your paper for you
Although the recent cases on satisfactory quality mostly focus on answering whether or not the issue would be of satisfactory quality, the case of Clegg v Andersson highlights a crucial and primary point on implied terms.  The case points out that the actual issues in the sale of goods are not whether the parties behaved well.  The case also notes that the option presented by English law may be considered disproportionate to some parties would not matter in the context of whether implied terms have actually been violated.  This would be in relation to consumer contracts where it would not be possible to exclude any liability for the violation of implied terms.  
The value of such clear term relates to the fact that in earlier rulings there were beliefs that decisions related to merchantable quality were based on the remedy that the claiming party filed.  Where a court believed it not to be reasonable to reject goods, it may also rule that no breach of implied terms was committed; as a result, the buyer would not have any remedy left.  The Law Commissions set out to ensure that the remedy of rejection is available for consumers.  
How does and should the law regulate standard terms in business to business contracts? (Use cases and examples and refer to law reform recommendations).
The law should regulate standard terms in business to business contracts because standards terms have to have a legal basis and these standards must be based on equitable terms and principles.  In interpreting contracts, the express as well as the implied terms also have to be considered and recognized.  It is very much crucial to know that in case there are implied terms, these terms must be able to work well with express terms; it is also important to acknowledge when such terms have to be excluded.  Implied terms may be present in contracts for numerous reasons.  It may be necessary in order to actually reflect the purpose and true intentions of the parties to the contract; it may also be needed to ensure that there is fairness between the parties or that gaps are actually filled in the contracts.  Under these conditions, the terms of the contract may be made to work well in practice.  It is also important for the law to regulate contracts in relation to implied terms in a contract.  These implied terms may be associated with usage or custom, parties and their previous consistent transactions, the intent of the parties, common law or statutes (Sale of Goods Act).  In common law, the implied term is very much crucial to the specific kinds of contracts.  
In Mid Essex Hospital Services NHS Trust v Compass Group UK and Ireland Ltd, the courts were not eager to imply terms to the contract especially as the express terms are already sufficient.  The Court of Appeal ruled that no implied terms were present and the discretion of one party should not be arbitrarily used if the discretion was simply one of a yes or no decision, not a choice relating to the wide range of options where party interests were very much relevant.  Moreover, no justification was needed in the implication of the term, especially as the express terms were already sufficient.  Implied terms in effect did not pass the measure of necessity.  The Court of Appeal also did not agree with the contention that a general duty of good faith is already present; it ruled that any duty would be based on the specific context of the contract.  If the parties to a contract desired also duty of good faith, this must be laid out specifically within an independent and clear clause.  In effect, laws have to be passed to regulate the standards in contracts and to ensure that all parties would have the protection of the law against fraudulent and unconscionable business practices.  
The Consumer Rights Act of 2015 came into effect in October 1, 2015 and its reforms are very much necessary and commendable to the conditions of business and business contracts.  These reforms cover consumer protection, mostly on statutory implied terms and remedies for consumer goods, including those of digital content and related services.  The reforms also cover unfair contract terms in contracts, the implementation of consumer protection policies, secondary ticketing policies, and policies which would help allow for private actions for violations of competition law.  
Reforms in business and business contracts are needed in order to reassess the lifecycle of sales, sales contracts from apps and standard websites, limitations in liability clauses to evaluate compliance provisions in relation to legislation, precontractual data, as well as returns policies.  These reforms are needed because the consumer protection act would then provide for implied contract conditions which cannot be eliminated on matters related to consumer contracts in goods, digital content, as well as services.  The CRA would also ensure that policies are available to respond to the current digital setting of sales and contract of sales/business.  There would also be provisions which would help ensure that parties would have options in seeking redress from consumer contracts, from business contracts while promoting consumer payment.  
Essay writing service:
Excellent quality
100% Turnitin-safe
Affordable prices
Reforms to laws related to business/business contracts and sales have not provided significant improvements in the business setting and contracts.  The reforms do not apply when contracts are for fully unascertained goods and no agreements are made to fulfill contracts related to bulk sources.  A differentiation is made between sale in general stocks and sale in specific bulk sources.  The Commission did set out to exclude seller's general stock to limit the trader's right to manage his stock based on what he sees to be appropriate especially as traders would not usually commit themselves to manage current stocks to fill the contracts due to fluctuations.  Still, due to the increase of mail order and distance selling practices, the need to secure methods to protect consumers who contract based on unascertained goods (payment before delivery) has been deemed as highly relevant.  
Section 20B supports what is deemed consent by all parties and no liability for co-owners where there are shortfalls.  Issues may emerge where co-owners have eliminated their share in the bulk and the remainder would not meet the claims of the last owner.  A shortfall in this case may be suffered by the last owner claiming from the bulk.  The act however does not seem to change any of the rights of the buyer against the seller.  Also the act allows for parties to secure contractual claims with adjustments made between parties; this helps to effectively manage the problem.  There is also a need for reform on allocation of risks between sellers and buyers when goods would likely deteriorate prior to the buyer getting his share.  There are also issues in relation to co-owners becoming insolvent to pay his debts, and how the debt would be settled.  
Did you like this sample?
Albright & Wilson UK Ltd v Biachem Ltd [2001] EWCA Civ 301;

Bradgate, Robert and Fidelma White, Rejection and Termination in Contracts for the Sale of   Goods in J Birds, Robert Bradgate and Charlotte Villers (eds),

Termination of Contracts

  (1995). 

Bristol Tramways, Carriage Co v Fiat Motors Ltd [1910] 2 K.B. 831.

Buchanan-Jardine v Hamilink 1983 S.L.T. 149

C.J. Miller, ed., Product Liability and Safety Encyclopaedia Div II [448]

Cehave NV v Bremer Handelsgesellschaft mbH (The Hansa Nord) [1976] Q.B. 44, CA

Clegg v. Anderson [2003] EWCA Civ 320

Consumer Guarantees Bill of 1990

Consumer Rights Act, 2015

Ervine, W., Satisfactory quality: what does it mean?

University of Dundee

, pp. 1-15. 

Feast Contractors Ltd v Ray Vincent Ltd [1974] 1 N.Z.L.R. 212.

Godley v JBL 689 Perry Ltd [1960] 1 W.L.R. 9, QBD

Jewson Ltd. v. Boyhan [2003] EWCA Civ 1030

Jones, Lucy,

Introduction to Business Law

(Oxford: University of Oxford Press, 2017).  

McKendrick, Ewan,

Contract law: text, cases, and materials

(Oxford: Oxford University Press, 2014).

Mid Essex Hospital Services NHS Trust v Compass Group UK and Ireland Ltd, [2013] EWCA Civ 200

Mills & Reeve,

Remembering what's not written, implied terms

, (2013), 1-2. 

Randall v Newsom (1876) 45 L.J.Q.B. 364.

Rogers v Parish (Scarborough) Ltd [1987] Q.B. 933 at 944, CA

Sale and Supply of Goods Act, 1994.

Sale and Supply of Goods to Consumers Regulations 2002, s (2A)

Sale and Supply of Goods, Cm 137 (Law Com. No.160; Scot Law Com. No.104, 1987).

Sale of Goods (Amendment) Act 1995, s 20(B).

Sale of Goods Act, 1978. 

Snyder, L., (2015). Does the UK know something we don't about alternative business structures?. ABAJ (Jan. 1, 2015), 

Stevenson v Rogers [1999] 1 All E.R. 613, CA

TaylorWessing,

Consumer Law Reform

(2017). 

Thornett & Fehr v. Beers & Son [1919] 1 K.B. 486

Turnock v. Fortune 1989 S.L.T. (Sh.Ct.) 32.

Wilson v Rickett, Cockerell & Co Ltd [1954] Q.B. 598.