Outline
Thesis: The experiences of people shape their perception of others and relationships
Main Points
The future of the characters in the novels are shaped by their past 
The life of Julie and the background of Abdu plays a significant role in the relationship they develop 

Julie seeks to live a life that she feels worthy and not glamorous as compared to what her father is offering her 

Abdu seeks to achieve a better life and sees an opportunity in being together with Julie will offer him that

The life of Dorothy and the mishaps drew her into a scenario where she is now desperate to be loved leading to her resignation 

Solomon is escaping his past and in establishing a new life for himself he meets with Dorothy who seeks the attention that he also seeks
The concept of multiculturalism is more evident in the natural settings within the community 
Julie establishes a relationship with Abdu and appreciates him for who he is 

Dorothy sees a man who she can be satisfied with in Solomon despite the background or African decent of Solomon
Concept of post-colonialism is reversed in the settings used in the development of each story
Julie is from a wealthy family, but would rather live a normal life, moving from Johannesburg to Abdu's home puts her to a different setting where she is the stranger in their land rather than a symbol of power or ruler back in Johannesburg 

Solomon, at the time of the war was among the elite group and the army who had power. After witnessing the massacre, he flees and undergoes various hardships that his detainees at the time when in power would have undergone just to escape from him. His new job is a watch guard, a low-level job
Character Analysis
The two novels are based on defining the different settings of people and the impact that these settings have on the personal lives of the people. In the story 'The Pickup,' the Gordimer develops the concept of differential settings and lifestyles while comparing the life of Julie and Abdu. Julie comes from a rich family but despises the wealthy lifestyle as she does not feel as entitled to own the property being given to her by her father (2012). On the other hand, Abdu comes from a poor background, which he also is embarrassed with his life. Their differences regarding lifestyle and upbringing are merely a dream. Julie wants to live in the lifestyle of Abdu while Abdu wants to live the life of Julie with all the riches and freedom. In the novel 'Distant Shore,' Phillips (2005) uses the same different settings in the lifestyles of the characters are the central aim of the novel. Dorothy is seen as a white-collar worker with a graduate education level that sets her apart considering that from her family she was the only one to have attended university. Despite her exposure to the world, she is betrayed and never finds love again. Solomon, a watch guard, and a former immigrant have changed his name in a bid to leave his past behind him. As they fall in love, their pasts and differences become an element that defines their connection to one another. 
In Gordimer's novel 'The Pickup,' there are two main characters, Julie Summers and Abdu (Ibrahim Ibn Musa) (2012). Julie comes from a well-off family with all the materialistic and monetary resources that are, according to the parents of Julie a steppingstone for her to be successful in life. However, according to Julie, the life of wealth does not appeal to her, and she considers all the materialistic gains and prizes of her parents of no importance to her ability to become her true self. At the same time, she is embarrassed with the life of having wealth while there are those who lack provisions for the day and even go hungry on other days. At a time when she considers herself independent, she moved out of the family home and set to live in the urban center of Johannesburg. A depiction of her perception of being independent is emphasized by the description of the type of house that she rents in the urban center. Hunt (2006) mentions that Julie rents a small cottage and then prefers driving a used wreck as opposed to the fancy car that her father gave her. The life of Julie is a representation of the changes that are critical in getting to understand the way the world works. Julie considers living a life that she feels comfortable for her. As a result, she shins the wealthy lifestyle that the parents are offering her and want to start a life of her own that allows her to be comfortable. 
At one time when Julie's car breaks down is when the second character Abdu is introduced into the story. Abdu is a Muslim immigrant and living in South Africa illegally. Over time, Abdu and Julie fall in love, and Julie tries to bring Abdu into her inner circle with the hope that they can be seen as equals. Despite the efforts of Julie, Abdu considers himself different, an outsider, and self-conscious and making it hard for him to bond with the friends of Julie. At the time, Julie represents the power image where she gets to determine the path they are taking as a couple. As a citizen, it is easier for her to define the way they would grow as a couple. On the other hand, Abdu sees the relationship with Julie as a way forward towards being a permanent citizen. With the connection that Julie and her family have, Abdu sees access to a position of worth in the society and citizenship. At a time when Abdu meets with the parents of Julie, Julie shows disappointment with the lifestyle they were being offered and the success of his father. On the other hand, Abdu is happy and appreciative of the success of Julie's family. Later on, Abdu is caught with the immigration police and deported back to his country. Julie decides on traveling with Abdu and before being introduced to Abdu's family, Abdu insists that they get married first. Similar to Julie, Abdu is embarrassed about his family and home and the way there are dirt and less civilization. Abdu tries very many times to apply visas to every western country with the hope that he will get one and take Julie out of the misery in the desert. On the other hand, Julie feels that the life of Abdu is what she would want. 
In the novel 'A Distant Shore,' Philips introduces the reader to the life of Dorothy who is a retired teacher who after her retirement moves to a housing estate in a small village. In her fifties, she is lonely and desperately looking for love. Her move back to Weston, England Dorothy's life is aimless, lonely, and emotionally disturbed by the past events of her life. She meets Solomon who also is in the same state as her; lonely and in search of love. Solomon is a handyman, black, and also a watchman. Over time, they get to establish a great relationship that at first begins as a friendship between the two. Dorothy's background is composed of strict parents, a blue-collar job setting, and education-based parents. Dorothy is the only member of their family who attended university. At the university, she had met with Bryan who later became her husband but later left Dorothy for another woman. After her divorce with Bryan, she started an affair with a married man, Mahmood and then dated for a while with Geoff Waverly. Dorothy made various advances towards Waverly to the extent that Waverly accused her of harassment. With the realization of the accusations, the administration at the school forced Dorothy into retirement. 
Get
a brand-new guide
on essay writing
Everything you need to get A+ this semester!
The download will start within seconds. Good luck!
Download
The background of Solomon brings in a new perspective of the life that he has come to hate about himself. Ledent (2004) mentions that Solomon as the author gets to reveal later as George was once an immigrant after fleeing from his home country, which is not mentioned. His fleeing from his home country was due to a massacre that he had witnessed and his coming to England was a sign of hope and a new way for him to become a better person. The journey from his home country is an eventful part of the novel that gives the reader a closer understanding of the challenges that Solomon has undergone throughout his life. As the relationship between Dorothy and Solomon blossom, Solomon starts developing hope for a better life in the future. At the same time, Dorothy feels connected to Solomon, and they each feel satisfied with each other's' presence. 
Similarities
The two novels are based on the theme of love, which is a symbol of connection and togetherness among the characters in the story. Julie comes to fall in love with Abdu despite the margin between their lifestyles. Julie is from a rich family, but would rather live a normal lifestyle where she is not constantly in need of the provisions of his father who is rich. While living in the suburbs of Johannesburg, she meets Abdu who she falls in love with. To Julie, the relationship with Abdu is a way for her to live a life that she has been seeking to live. At the same time, she is comfortable that she can get to change the life of Abdu through being an object of hope to the life of Abdu. Despite the love that Abdu also has towards Julie, he also sees an opportunity to be a citizen and live a good life through the connections of Julie's family. At the time when Abdu is being deported, he forces Julie into marriage, but he still is not even contented with bringing Julie to his lifestyle. He feels embarrassed that with the bringing of Julie she deserves better than what he is offering. Out of love and the fear that he is not offering Julie the best regarding lifestyle, Abdu tries many times to apply for visas to many European countries with the hope that he gets accepted in one country so that he can get Julie out of the desert environment. For Dorothy, love, and companionship is the only thing that she craves for after being left by her husband. With the need for affection and being loved she ends up losing her job at the school for making sexual advances to another teacher. Later on, after moving back home, she meets with Solomon who also seeks to be loved. With their connection, they get to establish a strong bond that allows them to console each other. 
Another similarity between the two stories is the change in setting and positivity in the representation of their lifestyles. Julie in her rejection of the provisions and pleasantries of her father gets to a life that she has always envisioned. The classic car that her father gave her, she considers an alternative car, which has various faults and even breaks down often. Despite the challenges with the car and the small cottage that she has rented, she feels content with the few things that she is getting for herself. She is embarrassed with introducing people including Abdu to her family members. When she meets Abdu, and even at the time when she is being introduced to the lifestyle of Abdu, she feels good and content that she is in an environment that she would love to remain. On the other hand, Dorothy tries to her best to win the love and heart of younger men despite her age. At the time when she is forced into retirement, she sees it as an opportunity to move back to her hometown. This move can be considered as a form of setting a new environment where people would not know her very well. However, with the change in environment gives her the opportunity to meet with Solomon. Her move to a new environment gave her a great environment to meet with someone who understood her and was after the same goals as she did.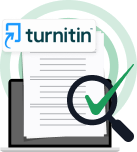 We can write
your paper for you
Another aspect that is seen in both the novels is the settings, which are used to draw on attention and establish the connection between the characters and the influence of past experiences. The story of Abdu and Solomon present a similarity that is based largely on the past experiences of these two characters and the way their experiences are influencing their life decisions later in the story. The life of Abdu is full of hardships that led him to find himself in South Africa. Since he was still an immigrant in the country, he tries various ways to find a way that can guarantee him safe stay in the country and be granted citizenship. When he meets and falls in love with Julie, he sees an opportunity of becoming a citizen considering the life and connection that Julie's family has. However, since Julie is trying to escape from the lavish lifestyle of his parents, the hopes of Abdu leading to his deportation after being identified by the immigration police. Solomon, on the other hand, formerly George also presents a similar lifestyle where his early life story is full of challenges and persecution. The story about George exposes the reader to a massacre that Solomon witnessed as part of the army and the event that drove him towards seeking a better life for himself. Moving to London was his ultimatum to being someone new. He changes his name from George to Solomon, and within time acquires citizenship. He later finds work as a watch guard in a complex. When Dorothy comes into his life, it is a new leaf in Solomon's life since the presence of someone to share his life and troubles gives him the hope of a better life. 
The authors use an aspect of culture and race in both the stories as a setting to allow for the development of the story and build-up of the thesis. The characters in the two stories are based on characters of different backgrounds, race, and even nationalities. Julie is White while Abdu is Arab. Dorothy is European while Solomon is African. Using these differences, the authors offer an inner perspective to understanding the relationship between these characters and the intimate relationship that they had towards one another that surpasses the boundaries and constructs of race or background. At the same time, he uses these differences in races as a build-up to the development of the intimate relationships that the characters get to develop. With the past of Julie, she seeks someone who is not in the same social class as she is. She even tries to introduce Abdu to her friends and make him feel like part of her circle, but Abdu does not fit in with the group. Abdu, on the other hand, coming from a humble Muslim background seeks a way out of the challenges that he has. When he meets with Julie, he has dreams and hopes that the relationship with Julie will be a huge step towards attaining his goals in making a huge change in his life. While traveling back home, he considers it an opportunity to marry Julie and Julie adamantly agrees. Dorothy, who is a European woman seeks love and is even desperate for someone who will love and cherish her for who she is. Her experience in love and even extramarital affairs gives her a bigger experience regarding marriage and love. When she meets Solomon who is an African, she feels the connection between them and considers Solomon someone who can understand and relate to her. 
Differences
The struggles of life are perceived differently among the main characters in both the stories leading to different an outcome that also differentiates them. The story of Abdu starts from a negative setting and despite the luck that Abdu gets; he still is not contented with what he gets. Julie is a charming lady and independent who seeks to earn her lifestyle for herself without depending on the things that his father promises or wants to offer her. Abdu, on the other hand, realizes the opportunity that Julie could offer her concerning getting a citizenship status and decides to grab the chance. However, the events and outcomes do not go as planned leading to his deportation. Luckily, Julie accepts to go with her to his home place, and the disappointment of Abdu with his home makes him feel that Julie will also be disappointed as he is. As such he strives to get another visa so that he can get Julie out of the poverty that he dreads. Despite his embarrassment, Julie feels satisfied with the environment and even considers the place heavenly. Solomon feels bad about the massacre and decides to escape from his country in search of a place that will offer him a new life. The past event of his life sets a new reason for him to be better and make better decisions with his life. As an immigrant in London, he makes efforts to change his status and finally becomes a citizen. Later on, he seeks employment and gets a job as a watch guard at a complex. Despite the low pay and the harsh environment that he has to endure to make life ends meet, he makes the best out of all the chances. His opportunity to become better was the only chance he considered to make a turnaround in his life. 
There is a major difference in the themes of these novels that distinguish them from one another. In the story of Julie, she is in search of comfort that she will feel like part of the community. She comes from a rich family, but since she does not get to do things that she sees of importance to her, she prefers working hard towards attaining her set goals. As such, she moves out of the house and even refuses to take the car that her father gives her. Instead, she rents a small cottage and starts driving an old car around the streets. With her desire to live a humble life, she sees Abdu and feels that she has a connection with someone who is different from her and the lifestyle that she has been raised in. However, when introducing Abdu to his family, she does not show enthusiasm, which creates doubt as to the extent of her love towards Abdu. The author points out that she is embarrassed with her family. However, since it was an introduction of her boyfriend, she should have been proud to introduce his boyfriend to the family and ignored the attention or special attention they were being given. On the other hand, the story of Dorothy and Solomon is a story based on the theme of redemption and a sense of belonging. Dorothy, from the time when her husband left her tried various ways to get another lover who appreciated her and loved her. In turn, she ended up getting into an affair with a married man, which later ended. Afterward, he started making sexual advances to a younger work colleague, which upon realization by the administration Dorothy was forced into retirement. Now as she is traveling back to the small house at the edge of an English village, she is desperate for love and also decided that she is going to spend her life alone. Solomon also is seeking redemption and belonging after the horrors that he witnessed during the massacre as a soldier. Moving to England is a new leaf in his life, which he seeks to ensure that he gets to make a complete turnaround with his life. He seeks a different kind of job and even gets a citizenship approval, which is a huge step towards making a positive thing out of his life. When he meets with Dorothy, he is seeking a companion who also will appreciate him for who he is. 
Deadlines from 1 hour
Get
A+ help
with any paper
Setting
The Pickup is based on an urban dwelling that gets to tell the reader about the life of Julie who also is the main character in the story. Julie gets to be described concerning the different path that she is taking concerning what the parents especially the father has for her. She is driving an old car and has refused a new car that her father had bought for her. At the same time, she lives in a small cottage in the suburbs of the city. The lifestyle that Julie is taking brings into the picture a setting that the reader gets to relate to the perception of Julie about the ability to provide for herself and working towards her personal goals. The author begins with this perspective to give the reader an understanding of the story and its development all through. The rebellious action of Julie is to point out the connection that she gets to establish with Abdu's home and the lifestyle of Abdu despite the embarrassment of Abdu with the lifestyle that he lives in back at home. With such a positive mindset, Julie does not judge Abdu for who he is or the background of Abdu and even introduces him to her friends. At the time when Abdu is being deported, she offers to travel with him knowingly that Abdu does not come from a wealthy family. Her reaction towards the lifestyle of Abdu's family is a reassuring since she sees the new environment as what she has been looking for. The importance of this setting is based on the development of the individual elements within the story and the integration of the different themes in the story. Abdu is from a low-income family while Julie is from a rich family; a huge difference that makes it hard to consider that the two can fall in love. However, with a different perspective that Julie has towards personal and material possessions, it becomes easier for her to fall in love with Abdu when they meet. She even sees Abdu's home as heavenly, which is unexpected of a lady raised in richness. 
Dorothy's life is also developed within a setting that revolves around the concept of love, success, and loss before finding hope again. As the story begins, the life history of Dorothy is described with the romantic and successful concept being built throughout the story. She is a smart woman and ambitious and even the first in her family to attend university. This is a symbolic representation of the successful futures that she was destined to have. When she meets Bryan, she falls in love and even gets married to Bryan after completion of her studies with the hope that they will get to have a good life together as a couple. However, her dream is short-lived when Bryan leaves her for another woman. As a way of getting over Bryan, she starts a relationship with a married man and then ends the relationship. She then sets her eyes on a younger colleague at her school and with the excessive sexual advances; her dream job is also taken away from her. Now she is seen moving into a small house, lonely, and desperate for companionship. However, there is a turn of events when she meets Solomon. The setting is used to define the different changes in the lives of individuals and ways these alterations are critical in the way people perceive themselves. With the changes in her life, her success and even dreams are shattered, and despite her efforts to make changes to these, she still faces hurdles that make it hard for her to attain her goals. The writer then includes a twist in the story where Dorothy comes to fall in love with Solomon. Her past has prepared her for the friendship and strong bond that he gets to establish with Solomon even at her age when she sees herself as old. 
Multiculturalism and Post-colonialism through Globalization
The writers integrate the concept of multiculturalism in the development of the stories and the development of theme and characters. Prato (2016) defines multiculturalism as the advocacy for the treatment of people from different cultures and settings as equals across the societal, political, philosophical, and economic settings. Lücke, Kostova, and Roth (2014), on the other hand, point out that, it is the appreciation of the differences of people and integrating these differences in the development of an environment that makes everyone feel as involved and respected. In both the novels, the characters are from different cultures, but still get to relate to each other and even respect one another for who they are. For Julie and Abdu, the concept of apartheid is a major element of consideration since the setting of the story is in South Africa where the relationship between the Whites and other races is different. Despite the previous tension among the cultures, Julie sees the wealth of her father and the material gifts being granted to her as a barrier to her freedom and attainment of personal goals. Therefore, Mount (2014) mentions that Julie distances herself from such as even agrees to accompany Abdu to his home, where she feels that she is at a place where she would want to be all her life, she calls the place heavenly. The story of Dorothy also brings in a small aspect of multiculturalism where the background or skin color of Solomon is not a concern for Dorothy who even establishes a strong relationship between them. 
The concept of post-colonialism is more evident in the story of Pickup as compare to the Distant Shore. In the story, Dannenberg (2008) considers that there is a huge difference between the rich and the poor that also cuts along the lines of race. The Whites are seen as the rich and influential people in the society as compared to the Afrikaans. This is a similar situation to the time of the apartheid where the Whites had more influence in the society compared to the indigenous community. These differences make a huge boundary that Julie is trying very much to avoid being part of the segregation or indifference. In her effort to become herself or differentiate herself within the community, she leaves home, denies the material gifts of the parents, and even becomes embarrassed of the lifestyle that the parents are living. On the contrary, she felt at home and satisfied when she comes to meet the family members of Abdu and sees the place as where she can live for long. 
Need a
custom paper ASAP?
We can do it today.
Tailored to your instructions. 0% plagiarism.
Did you like this sample?
Dannenberg, H. P. (2008). Nadine Gordimer's the pickup and the desert romance tradition in post/colonial Anglophone fiction.

Current Writing: Text and Reception in Southern Africa, 20

(1), 69-88.

Gordimer, N. (2012).

The pickup.

London: Bloomsbury Publishing.

Hunt, E. (2006). Post-apartheid Johannesburg and global mobility in Nadine Gordimer's The Pickup and Phaswane Mpe's Welcome to our Hillbrow.

Ariel, 37

(4), 103-122.

Ledent, B. (2004). 'Of, and not of, this place': Attachment and detachment in Caryl Phillips' A distant shore.

Kunapipi, 26

(1), 16.

Lücke, G., Kostova, T., & Roth, K. (2014). Multiculturalism from a cognitive perspective: Patterns and implications.

Journal of International Business Studies, 45

(2), 169-190.

Mount, D. C. (2014). Playing at home: an ecocritical reading of Nadine Gordimer's The Pickup.

Ariel: A Review of International English Literature, 45

(3), 101-122.

Phillips, C. (2005).

A distant shore.

New York: Vintage.

Prato, G. B. (2016).

Beyond multiculturalism: Views from anthropology.

London: Routledge.