1.0 Overview
Meraas Holding Company is committed in developing a better city for Dubai people and foreigners to visit, work, and live. The company creates a diverse mix of people that promote urban culture where communities, businesses, and ideas take root. Giving people the freedom to select the things they like and designing diverse places create an active urban life. Our aim in developing Dubai water canal is to connect the business Bay via the canal. The development will consist of three water bodies that is; the connection from Gulf Bay to SafaPark and Business Bay. The company concentrates on what matters most to people, it intends to create new possibilities that will improve urban life for generation. The water canal is expected to provide new areas for trade centers and private marinas for boats as well as increasing facilities and public places covering more than 90.000 square meters. The project shall stretch more than four kilometers cutting through Safa Park and Jumeirah. Its width will range from 90 meters to 120meters, the project will also consist of 500 restaurant, five hotels and new shopping centre. Moreover, the Dubai water canal will promote tourism in Jumeirah and upon its completion; it is set to become a prime Dubai residential community. The project will play a significant role in automatically renewing in Dubai Creek and Business Bay without the help of hydraulic pumps. Meraas intends to draw engineering talent from across the globe and develop new possibilities in active urban living.
1.1 Market
Meraas investments are spread across different sectors including education, health, hospitality, leisure, retail, and food. It promotes better future generation to come and its destination include The Outlet Village, Last Exit, Boxpark, The Beach and City Walk are some of the open places for communities to enjoy, create, play, learn and socialize (Al, 2001, p. 27).
Deadlines from 1 hour
Get
A+ help
with any paper
1.2 Product/services
Meraas activities include operating and developing high quality urban destinations including creating and investing in new experiences and technologies across the city. The company's work spans various sectors that is from education, tech, health, fun and food.
2.0 Methodology
The first task was to find the addresses of the organization, which deal with water canal project. The list of survey questionnaire that was distributed through mail was obtained from Dubai Internet City website. Approximately 700 organizations addresses representing regions of UAE were in the mailed list. Every fifth organization addresses was chosen from mailing list and captured in a spreadsheet. During the process, a total of 160 organizations addresses were selected, a survey questionnaire and a mailing list was compiled. Including a stamped return envelope was dispatched to each organization in the list. Out of 150-questionnaire survey form sent, only 10 were returned undeliverable while 50 organizations responded to the survey questionnaire form. This translates to 33 percent of the organizations that responded to survey questionnaire form. For further analysis and collation, the questionnaire responses were recorded into a spreadsheet.
2.1 Questionnaire Design
The questionnaire was formulated in a way that it promotes a high response rate and stated objectives. Over a period of three week, ideas based on structured questions were designed alongside other associated methods. In addition, a test version of the questionnaire was developed specifically for Dubai water canal in the UAE. Based on the amendments and comments, the final version of the questionnaire was released. The entire questionnaire was subdivided into three major categories. The first five questions evaluate the responder on his level of expertise in engineering project management. The next three questions dwelled on the capacity of the organization they worked for. The third section focused on the structure of the engineering department. The next category concentrated on the figures and facts in engineering project for the organization. Similarly, it also focused on the type of project management methodology used for engineering projects in the organizations. Questions relating to the extent to which stakeholders were involved in the projects were asked. The last section focused on personal opinions of responders about the Dubai water canal project management's process, outcomes and implementation.
Get
a brand-new guide
on essay writing
Everything you need to get A+ this semester!
The download will start within seconds. Good luck!
Download
2.2 Response
Most respondents were engineer project managers, only ten respondents were engineer administrators. Otherwise, none of the respondents were vice-presidents or presidents. An estimated 60 percent of the respondents had 0-14 years of experience in project management, 30 percent had 15-24 years and 15 percent had 25-54 years. Due to competition and technological advancement, professional certification is becoming more and more significant. In the research carried out, nearly, 50 percent project managers were certified while the rest depend on past work experience.
3.0 Project Definition
3.1 Company's strategies
The Dubai water canal aligns with the company's objectives and goals of creating diverse and innovative world-class destinations. These destinations will redefine the entertainment and leisure landscape. Providing exceptional experiences that support Dubai's tourism vision 2030 as well as improving the lives of the community. The company's vision is to become the leading operator and provider of responsible and distinct entertainment venues in the UAE and across the wider region.
3.2 Organization structure of the project
The project will be carried out by three different construction contracts that is the North African and Middle East construction project tracking system. Phase one will be made up of $160.9 million construction of 18-lane flyover on Shaikh Zayed Road where the water canal is expected to flow (Gottlieb, 2007, p. 19). The second phase will involve the construction of bridges on Jumeirah Beach Road and Al Wasi Road. The construction of these bridges is estimated to cost $110 million, which will be undertaken by China State Corporation (Mahadevan, 2010, p. 43). The final phase will be the largest and it will involve constructing four pedestrian bridges, building quay walls and drilling the canals.
3.3 Organizational structure of the project management team
The structure of project management team takes the form of matrix organization. The advantage of this structure is that it combines both the aspects of project and functional based organization. It also allows sharing of multiple projects, which can greatly reduce staff redundancy (Cobb, 2012, p. 21). In addition, a project manager is able focus more on the project, integrate and coordinate work between different units (Gupte, 2011, p. 54). Since Dubai water canal is a huge project, the odds of multiple projects occurring simultaneous is high. Thus, with matrix structure the company can balance the resource in order to ensure that projects comply with their cost and quality requirement. The Group Chairman H.E. Abdulla Ahmed AL Habbai is at the highest level of the hierarchy (Cobb, 2012, p. 21). As a Group Chairman of Meraas, Abdulla Al Habbai is a renowned innovator who has established new business that redefines sectors in which they operate. The following positions will fall under Group Chairman that is; Chief Marketing Officer, Chief Hospitality Officer, Chief Financial, and investment Officer, Chief Legal Officer, Chief Commercial Officer, Chief project Officer, Chief Sales Officer, and Chief Operating Officer (Gottlieb, 2007, p. 22).
Get your paper done
on time by an expert in your field.

3.4 Project Charter
The following is a project charter of Dubai Water Canal Project:
Project Charter: The Dubai Water Canal Project
Background
the Dubai water canal project will promote tourism in Jumeirah hence boosting Dubai's economic growth. The project will be of great benefit to the prosperity and the local economy that is created among businesses. For instance, it will increase the demand for residential real estate as well as commercial real estate (Taylor, 2008, p. 15).
Goals
Increase demand for residential and commercial real estates for those employed or contracted to bring the project to its conclusion
Enable the development of new possibilities that will improve urban life for generation such as waterfront development.
To promote tourism in Jumeirah hence boosting Dubai's economic growth
Scope
the project will cover more than 90,000 squares miles upon completion and is expected to provide new trade centres and private marinas for boats, including essential facilities and public places. The project will be conducted in three phases and is scheduled to be ready by the end of 2018 (Atout, p. 17).
Essay writing service:
Excellent quality
100% Turnitin-safe
Affordable prices
Key Stakeholders
| | |
| --- | --- |
| Sponsor | Road and Transport Authority (RTA) |
| Project manager | Mr. Omar Delawar |
| Project team members | Mr. Nada Al Terkawi and Mr. Narayanan Rajagopalan |

Team members: To be selected by functional managers on the basis of projects manager's recommendation and skill requirements. Functional mangers will dedicate their whole time to the project.
Responsibilities and Authority of Project Manager
Budget –the expected cost of the project is $ This budget cannot be exceeded without the authority from Chief Finance Officer.
Staffing –the skill requirement for the Dubai Water Canal Project (DWCP) will be the determined by the project manager. He will also table specific team names by February 1 to the appropriate functional managers (Taylor, 2008, p. 13). The project manager is allowed to have five cost analysis and ten clerical people to assist him.
Communications – status report will be provided to the CFO, president, sponsor and CFO bi-monthly
Change Control – the project manager will be allowed to make changes not exceeding $50,000 in additional cost. Any additional cost exceeding the stated amount must be approved by the Configuration Change Control Board
Planning/Tracking –the tracking of this project will be done using in-house project management software. In addition, every status report will show an earned value analysis beginning with the second report.
Approval Signatures

| | | | | |
| --- | --- | --- | --- | --- |
| | | | | |
| [Name], Project Client | | [Name], Project Sponsor | | [Name], Project Manager |
3.5 Constraints
The entire project is expected to be completed by end of 2017 and due its massive nature it was  into three phases. The completion of each phase depends on funding from RTA, which is the main sponsor (Dobson, 2004, p. 45). The construction of the first phase is expected to be completed by 1st June 2016 and the cost is estimated to be $160.9million (Satō & Shimomura, 2013, p. 12).The second phase which involves the construction of bridges is expected to be ready by September, 2016 with an estimated cost of $110million. The last phase, which involves the construction of canals, pedestrian bridges, and building quay, is expected to be completed by the end of November 2016, with an estimated cost of Dhs900million.
Need a
custom paper ASAP?
We can do it today.
Tailored to your instructions. 0% plagiarism.
3.6 List of stakeholders associated with Dubai water canal
Table 1: of the appendix A, shows the list of stakeholders. Stakeholder management plan illustrates the project activities associated with engaging stakeholders and ways to make most effective use of their participation (Chinyio, 2010, p. 17). This stakeholder's management plan is part of subsidiary plan of the entire project and is an optional deliverable of phase 3 planning.
3.7 Anticipated Risks and dependencies
Despite the anticipation that the canal would boost revenue and commercial activity in Dubai, the project faces substantial environmental risks. International scientists and local community have raised concern that the canal could impact negatively on surrounding ecosystem resulting to environmental disaster (Kendrick & Safari Tech Books Online, 2009, p. 71). In addition, the Dubai water canal is likely to introduce invasive species and salt water in Al Qudra Lake, and threaten regional ecosystem. Changes in water quality, transparency, and temperature may result to the collapse of fragile ecosystem.
3.8 Managing risks from water canal project
A 2km tunnel will be constructed to carry water safely from the site. This will prevent excessive water from flowing into manmade lake such as Al Qudra and damaging the ecosystem. Nevertheless, the construction cost may rise to $ 25,000 contributing to economic feasibility of the project (Schibi, 2014, p. 65).
Deadlines from 1 hour
Get
A+ help
with any paper
4.0 Success of the project
A positive remark by Dubai's ruler HH Sheikh Mohammed bin Rashid along with representatives from Meyden Group and RTA shows that the project will give boost to tourism. More hotels, entertainment centres, restaurants are expected develop. Moreover, there will more space for recreational activities and construction for additional residential and commercial estates (Miller, 2009, p. 31). I agree with the statement because Dubai is one of the world's most exhilarating destinations. A magnificent city offering a world-class shopping, nightlife, and swathes of golden beaches. Thus, the construction of Dubai water canal project will provide first class infrastructure and amazing destinations making Dubai a perfect choice in which to do business (Faris, A.-F. A.-R, & Soto, 2016, p. 26).
Conclusion and Recommendation
This report presents the significance of constructing Dubai water canal project. The project is expected to provide new areas for trade centres and private marinas for boats. The whole project has been split into three phases, including the cost and time of completion respectively. Questionnaire survey forms were sent to the respondents and data collection was carried out. This report recommends the assessment of environmental impact on ecosystem before commencement of massive project. It also recommends more sponsors to join in funding massive projects in order to avoid delays, which translates into huge costs. It also advisable to provide the stakeholders with project updates and reports on frequent basis.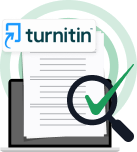 We can write
your paper for you
Did you like this sample?
Al, A. I. (2001). United Arab Emirates: A new perspective. London: Trident Press.
Atout, Mamoon Mousa. "Delays Caused By Project Consultants And Designers In Construction ". International Journal of Structural and Civil Engineering Research (2016): n. pag. Web.
Chinyio, E. (2010). Construction stakeholder management [electronic resource]. Chichester: Wiley-Blackwell.
Cobb, A. T. (2012). Leading project teams: The basics of project management and team leadership. Thousand Oaks, CA: SAGE.
Dobson, M. S. (2004). The triple constraints in project management. Vienna, VA: Management Concepts.
Faris, A.-F. A.-R, & Soto, R. (2016). The economy of Dubai.
Gottlieb, M. R. (2007). The matrix organization reloaded: Adventures in team and project management. Westport, CT: Praeger.
Gupte, P. (2011). Dubai: The making of a megapolis. New Delhi: Penguin.
Kendrick, T., & Safari Tech Books Online. (2009). Identifying and managing project risk: Essential tools for failure-proofing your project. New York: AMACON.
Mahadevan, B. (2010). Operations management: Theory and practice. Chennai: Pearson.
Miller, D. P. (2009). Building a project work breakdown structure: Visualizing objectives, deliverables, activities, and schedules. Boca Raton: CRC Press.
Satō, J., & Shimomura, Y. (2013). The rise of Asian donors: Japan's impact on the evolution of emerging donors. Abingdon, Oxon: Routledge.
Schibi, O. (2014). Managing stakeholder expectations for project success: A knowledge integration framework and value focused approach. Plantation, FL: J. Ross Publ.
Taylor, J. (2008). Project scheduling and cost control: Planning, monitoring and controlling the baseline. Ft. Lauderdale, FL: J. Ross Pub.