Question 1
A professional journal where a nursing education about reducing the number of CAUTI would be presented is referred to as Journal of Professional Nursing. There are various reasons as to why Journal of Professional Nursing would be the best option for the dissemination of the new knowledge about reducing the number of CAUTI. First, Journal of Professional Nursing is AACN's official journal that does not only support open access but also accepts articles focusing on both baccalaureate and graduates nursing education as well as educational research (Morton, 2017). For this reason, Journal of Professional Nursing would be suitable for presenting original educational research about nursing practicing. 
Second, the journal offers authors with several benefits ranging from free PDFs to special discounts and liberal copyright policies. For instance, concerning copyrights, after accepting an article, the Journal of Professional Nursing requests the author of the concerned article to fill an agreement for journal publishing (Morton, 2017). If a subscriber wants to obtain excerpts, compilations, or translations from the copyrighted works, he or she must obtain the permission of the publisher, let alone crediting the article's author. On this note, Journal of Professional Nursing limits full-text access to only the AACN members and personal subscribers. Moreover, Journal of Professional Nursing will be the best option for presenting the new knowledge because it allows electronic submission of all manuscripts, which further facilitates authors to track their various articles through the process of review.
The project can also be presented at the Global Nursing Care and Education Conference 2017. The nursing conference focuses on discovering advancements that have been made in the health care sector (Conference Series, 2017). Besides, the nursing conference might be the best option for presenting the new knowledge because it brings together persons interested in different fields in the medical sector, including adult health, research, and education.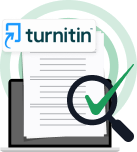 We can write
your paper for you
Question 2
EBP is an essential component of the practice of BSN-prepared RN since it does not only enable that particular nurse to use research findings when making informed clinical decisions but also guides his or her nursing actions. Furthermore, EBP is critical in guiding interactions with clients in the ever-changing health care sector (Llasus, 2011). Since there is an increase in demand for patient safety across various fields in the health care sector, it follows then that EBP is necessary for ensuring improved patient outcomes. I will continue integrating evidence into my practice and encourage it within my work environment by always engaging EBP implementation behaviors as well as participating in behaviors that are reflective of research utilization. 
The constant changes and increase in complexity in the health care sector are the only sources of obstacles that are likely to challenge my plan. However, to minimize the impacts caused by this obstacle, I will always ensure that I have knowledge about the changes occurring in the health care environment. I will ensure that I stay ahead of the top health care trends. To achieve this, I will download and install nursing-specific news app into my smartphone and personal computer.         
Get
a brand-new guide
on essay writing
Everything you need to get A+ this semester!
The download will start within seconds. Good luck!
Download
Did you like this sample?
Conference Series. (2017). 

35th Global Nursing Care and Education Conference

. 

Nursingcare.nursingconference.com

.  Retrieved 18 May 2017, from 

Llasus, L. S. (2011). Graduating BSN students' EBP knowledge, EBP readiness and EBP implementation.

Morton, P. (2017). 

Journal of Professional Nursing

. 

Journals.elsevier.com

. Retrieved 18 May 2017