European Union mediators have recently engaged the leaders of Kosovo and Serbia in high-level crisis talks in the hope that the growing tensions between the two nations will be de-escalated. Kosovo and Serbia have been undergoing a decades-old deadlock, and the relationship only seems to be getting worse. President Vucic and Prime Minister Kurti have never pursued peaceful means of ending the existing conflicts, explaining why protests have been common. Kosovo, a former province of Serbia, has been fighting to protect its independence. The most current administrative rule required Serbians entering the country to obtain Kosovan-issued vehicle number plates and also identity documents, just as is required of Kosovans entering Serbia. In response, Serbians launched protests on July 31, 2022, a clear indication that they have refused to recognize Kosovo's independence since 2008.
Deadlines from 1 hour
Get
A+ help
with any paper
History of Kosovo Protests 2022
The July 31, 2022, Kosovo protests have their origin rooted in the history of the two nations, Kosovo and Serbia. After the 1990s break-up of Yugoslavia, Kosovo sought independence and autonomy. In response, Serbia launched a crackdown against the Albanians who sought independence. The conflict ended in 1999 with a Nato bombing campaign against Serbia, which happened between March and June. Serbian forces had to withdraw from Kosovo, but the conflict has never been solved for most Serbs and Albanians. The Nato-led Kosovo Force (KFor) is still in Kosovo, with the current strength estimated at 3,770 (Kovacevic, 2022). In 2008, Kosovo would unilaterally declare independence. According to Kovacevic (2022), 99 out of the total 193 United Nations countries recognize Kosovo's independence. However, Serbian President, Aleksandar Vucic, has declined to recognize Kosovo as an independent nation. Civil disobedience has thus defined the relationship between the two countries over the years. The height of the conflict was witnessed on July 31, 2022, when Kosovo's government required those in the majority ethnic Serb areas to swap their Serbian-issued car number plates and get Kosovan-issued plates (Kovacevic, 2022). However, they refused to get new number plates and identity documents as they did not recognize Kosovo as an independent nation. They, instead, launched protests.
Reasons for Kosovo Protests 2022
Kosovo protests have been driven by civil disobedience, and the recent protests that happened on July 31, 2022, were not any different. The protests were driven by disagreements on number plates for Serbians entering Kosovo. The government in Pristina required that people entering Kosovo bearing Serbian IDs replace them with a temporary document that would be used during their stay in the country (Falk, 2022). Serbian drivers were also required to display Kosovo number plates on their vehicles. Approximately 50,000 people belonging to the Serbian ethnic group use identity cards and license plates issued by the Serbian authorities (Falk, 2022). The Kosovo government considers the Serbian-issued plates illegal. The new regulations meant all ethnic Serbian citizens would be required to fill out provisional identity card documents and not use their Serbian IDs when in Kosovo, as Falk (2022) states. Kosovars are also required to obtain extra documents when entering Serbia, and thus Kosovo government considered having the same measure for Serbians. Kosovo's Prime Minister, Al-bin Kurti, explained that these were countermeasures to Serbia, especially after Serbians failed to recognize Kosovan identity documents for several years. The administrative orders aimed to bring most Serb areas under Pristina's control.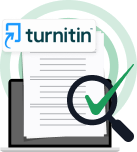 We can write
your paper for you
The decision to oblige Serbians to use vehicle number plates made in Pristina saw Serbians launch protests. Ethnic Serbians living in Northern Kosovo came out to block roads and erect barricades on the border crossings between Kosovo and Serbia, Bernjak and Jarinje, on July 31, 2022 (Geron, 2022). Heavy machinery and parking trucks were used to block the roads. Unknown gunmen fired on Kosovo police officers along the northern border. In response to the violence witnessed on July 31, the Kosovo police decided to close the northern border crossings (Hopkins, 2022). The Nato-led Kosovo Force (KFor) described the situation as tense and cited that they were ready to intervene if stability was jeopardized. Although no one was injured in the protest, Kosovo police confirmed that there had been several violent incidents against people who tried to pass the roadblocks. Nato-led peacekeepers came in, backed by helicopters, and oversaw the removal of the roadblocks.
Conclusion
Serbia and Kosovo have had a deadlock for decades. Kosovo was declared independent in 2008 after a NATO intervention in 1999. However, Serbia has never recognized Kosovo's independence, a situation that has worsened the relationship between the two nations and intensified tensions. In an attempt to protect her independence, Kosovo has tried to introduce administrative rules. Recently, Kosovo required Serbians entering the country to acquire Kosovan-issued car number plates and identity documents. Over 50,000 Serbians living in Kosovo have continued to use their Serbian documents. Protests erupted over the new rules. Kosovo police came in and closed some border crossings and were not spared gun fires. The Nato-led Kosovo Force (KFor) cited that the situation was tense and security was about to be jeopardized. The protests indicated that Serbia and Serbians are not yet ready to recognize Kosovo's independence.
Get
a brand-new guide
on essay writing
Everything you need to get A+ this semester!
The download will start within seconds. Good luck!
Download
Did you like this sample?
Falk, T. O. (2022). What's behind the renewed tensions between Serbia and Kosovo? Breaking News, World News and Video from Al Jazeera. https://www.aljazeera.com/news/2022/8/4/whats-behind-the-renewed-tensions-between-serbia-and-kosovo
Geron, J. (2022). Explainer: Leaders of Kosovo and Serbia seek to allay tensions at talks in Brussels. Reuters. https://www.reuters.com/world/europe/leaders-kosovo-serbia-seek-allay-tensions-talks-brussels-2022-08-18/
Hopkins, V. (2022). Tensions flare on Kosovo-Serbian border amid protests and gunfire. The New York Times – Breaking News, US News, World News and Videos. https://www.nytimes.com/2022/07/31/world/europe/kosovo-serbia-border-gunfire.html
Kovacevic, T. (2022). Kosovo: Why is trouble flaring between Serbs and the Albanian-led government? BBC News. https://www.bbc.com/news/62382069