Introduction
The skincare industry without question has witnessed a steady rise in the recent years, with several entrants often competing for market dominance (Williamson & Davis 2007).  'Elemis,' one of the popular British companies, has since its inception enjoyed a huge backing both locally and internationally, perhaps because of its outstanding and unique products that blend science and nature (Elemis n.d). This paper will, therefore, discuss some of the firm's critical body and facial products, including those intended for toxic build up, anti-blemish, firming, stretch marks, brightening, anti-aging, resurfacing, and anti-cellulite. I will primarily focus on identifying their primary ingredients (botanical or chemical), their benefits and uses, as well as any risks associated with their application. I will intend to inform on how these products can enhance the texture, quality, and appearance of the skin.
Deadlines from 1 hour
Get
A+ help
with any paper
Anti-Blemish Products-Nourishing Omega-Rich Cleansing Oil (Face)
Skin blemishes and scars are some of the primary reasons anti-blemish products are widespread and common, especially among youths that are frequently experiencing hormonal imbalances (Deprez 2016).Nourishing omega-rich cleansing oil is one of the best products in the Elemis store that can remove these scars, by cleansing, smoothing, and softening the skin. The product consists of more than 90 percent natural oils that are mainly formulated to keep the skin's gentle and delicate acid surface in check (Elemis n.d.). In particular, both the Winter Rose and Chia seed oils, which are abundant in Omega-9, are useful in removing make-ups on the skin and at the same time maintaining its natural barrier properties (Carr 2014). Also, the vitamin-rich pomegranate guarantees the skin that radiant and healthy look. No side effects are so far documented regarding excessive use of omega-9 skin care products (Elemis n.d).
Anti-Aging Products: Pro-Collagen Marine Oil (Face)
Pro-collagen is anti-aging face oil famed for moisturizing, nourishing, and hydrating the skin (Elemis n.d.). This Elemis ointment contains a trio of seaweeds and improves the skin's moisture obstruction characteristics, its appearance and its texture. It makes removes wrinkles and crinkles, producing elegant lines and an essential youthful look (Elemis n.d.).This refurbishing ointment consists of three seaweeds, including Golden Seaweed, Padina Pavonica, and Roaring Water Kelp. Also, it contains the White Poppy seed oil that moisturizes and revitalizes the skin. So far, there are no side effects associated with the continued use of pro-collagen marine oil, perhaps because all the ingredients are derived from natural sources (Elemis n.d).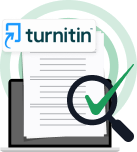 We can write
your paper for you
Brightening-White Brightening Even Toner Cleanser (Face)
This facial brightening and foaming lotion is an critical Elemis product that can remove impurities and excess oils on dull and pigmented surfaces, revealing a smoother, naturally illuminated, and brighter skin (Elemis n.d.). The cleanser consists of three primary ingredients, including Daisy, Sophora, as well as Encapsulated Vitamin C extracts. The Sophora extracts contain natural active components that can calm and support the skin, especially after a stressful incident (Elemis n.d.). On the other hand, the encapsulated vitamin C produces a brightening effect.  Daisy extracts comprise of bioactive polyphenols, saponins, and polysaccharides that produce a lightening skin impact. Even though excess intake of Vitamin C is known to cause gastrointestinal complications, kidney stones, and hemochromatosis, very little is known about its side effects on the skin surface (Elemis n.d).
Re-Surfacing: Supersize Dynamic Resurfacing Facial Wash (Face)
This particular skin refining cleanser can actively promote the skin's natural cell revitalization. It also refines and polishes the skin while encouraging the natural exfoliation of dead and unwanted cells which often give it the dreaded dark color (Elemis n.d). This product comprises of several critical ingredients. The first element is the White Truffle, also labeled Cocos Poris, which supports and encourages the growth of natural microorganisms on the surface of the skin (Elemis n.d.). The second component is Babassu that commongly grows on the edges of the Amazon forest in the South America. The Babussa seed oil is very rich in myristic and lauric acids that assist in skin conditioning (Bodeker & Cohen 2010). The Supersize Dynamic Resurfacing Facial Wash also comprises of the Patented Tri-Enzyme Technology that is clinically thought to encourage cell turnover and skin smoothing. Even though lauric acid is a cleansing agent, surfactant ingredient, and an emulsifier, people still believe that excessive use can cause skin irritation (Elemis n.d).
Get
a brand-new guide
on essay writing
Everything you need to get A+ this semester!
The download will start within seconds. Good luck!
Download
Anti-Cellulite: Cellutox Herbal Bath Synergy (Body)
This unique body stimulator, cleanser, detoxifier is known for its apt abilities to degenerate and destroy cellulite as well as reduce the accumulation of toxins. The primary components of the product include sea fennel, sea buckthorn, and juniper (Elemis n.d). The sea fennel produces anti-inflammatory and soothing effects that assist calm irritated skin surfaces following exposure to the burning ultra-violet sun rays as well as urban pollution. On the other hand, the Sea Buckthorn reduces toxin build-up as well as cellulite appearance, while Juniper performs the detoxifying and cleansing roles. Users can experience to slight itchiness perhaps as a result of increased circulation (Elemis n.d).
Toxic Build-Up: Body Enhancement Capsules Contouring Silhouette (Body)
This body contouring herbal capsule has the capacity to clean, invigorate, and stimulate the skin surface (Elemis n.d). This capsule is a diet compliment that assists in the purification of blood, often increasing the body's ability to burn fat products. It is produced by a famed herbal expert using a recent, top-notch technology that blends minerals, vitamins, and critical trace elements (Dermalogica, 2018). The primary ingredients of this body booster are derived from marine algae, comprising of Laminaria Algae, Centella Asiatica, as well as Spirulina Blue Algae. All these products assist in the purification of blood and enhancement of fat combustion. The side effects of the drug as so far not documented (Elemis n.d).
Essay writing service:
Excellent quality
100% Turnitin-safe
Affordable prices
Firming-Body Enhancement Capsules Cleansing Deep Drainage (Body)
This is a dietary supplement that is primarily created for the body cleansing program (Elemis n.d.). These herbal capsules are intended to naturally purify the body, especially cleaning the lymphatic system, the blood system, as well as skin. The main constituents of the herbal drug include Cornsilk, Parsley, and Black Radish. Consilk is very rich in vitamins, minerals, carbohydrates, and proteins (Crystal Clear Skincare, 2018).On the other hand, Parsley consists of a fragrance ingredient and often possesses antibacterial healing characteristics, which is not yet studied (Elemis n.d.). Lastly, the Black Radish consists of several anti-oxidants such as Vitamin-B complex, Vitamin-C, zinc, and phosphorus that remove toxins and other dangerous radicals in the skin or body (Crystal Clear Skincare 2018). The food supplement has a series of side effects, including nausea. Also, it can produce mild effects when used by patients suffering from thyroid or heart diseases, diabetes, and high blood pressure (Elemis n.d).
Anti-Blemish: Devils Mint Body Scrub
This product plays a critical revitalization and renewal role, especially for individuals with dead skin characterized by dark, cracked spots (Elemis n.d.).It can refresh the skin's surface using ingredient-rich Peppermint body scrub comprising of silicon-rich Seaplant particles as well as Devils Apron Seaweed (Deprez 2016). The benefit of the scrub ranges from its ability to gently cleanse as well as level the body, while at the same time scrapping off worn-out skin cells (Elemis n.d.). Among the ingredients mentioned above, the Sweet Betty Flower assists in cleaning the body, while Peppermint and the Devils Apron Seaweed provide a cooling effect and moisturizing the skin surface respectively. The Devils Apron Seaweed consists of the polysaccharides that ensure the skin remains smooth, moistened, and soft. For the time being, no side effects have been documented resulting from the use of this product (Elemis n.d).
Need a
custom paper ASAP?
We can do it today.
Tailored to your instructions. 0% plagiarism.
Did you like this sample?
Bodeker, G., & Cohen 2010. Understanding the Global Span Industry. London: Routledge.
Carr, J 2014. Serendipity:The Magic and Wonder of Thai Spas. BookBaby.
Crystal Clear Skincare 2018. Flawless Skin in an Instant: Crystal Clear Microdermabrasion. Web.
Deprez, P 2016. Textbook of Chemical Peels, Second Edition: Superficial, Medium, and Deep in Cosmetic Practice. CRC Press.
Dermalogica 2018. Skin Prep Scrub. Web.
Elemis. n.d. Body Enhancement Capsules Cleansing Deep Drainage. Web.
Williamson, C., & Davis, M 2007. 101 Things to Buy before you Die. New Holland Publishers.