Abstract
A miscarriage of justice primarily is the conviction and punishment of a person for a crime they did not commit (a crime they are innocent of). Therefore, it entails a wrongful conviction of an individual through the failure of the justice system's procedural fairness. This second legalistic meaning is relevant to this dissertation. It references to a conviction reached in an unfair or disputed trial (Robert Green vs. Edmund Berry). In recent years, DNA evidence has been used to clear many people wrongfully convicted. The strategy has played a role towards the realization lustful conviction.
It is the mandate of criminal justice systems to have some means to overturn, or "quash", a wrongful conviction, but this is often difficult to achieve on some cases due to poor investigation thereby leading to wrongful conviction. In some such as the case of instances a wrongful conviction is not overturned for several years (Steven Truscott rape case of 1959) or until after the innocent or wrongfully convicted person has been executed, CASES released from custody, or has died (Donald Marshall case of 1972).
The definition above is limited to the subject of wrongful convictions, which is just one of the various forms of miscarriage of justice. Some of the other varieties of miscarriage of justice are wrongful arrests such as where there is no probable cause, charges or indictments such as the one the existed between Peter Zenger and the governor of New York, and disproportionate sentences. Miscarriage of justice dominates as compared with guilty getting away with it. As such, the dialogue on justice and its delivery around the world a, given especially the fact that the very foundation of a free and fair society is based on the correct delivery of a justice system. Although it is factual that miscarriages of justice are done against men and women, the frequency of its impact varies depending on gender, social status and race. From a research conducted by Barak et al., to determine the extent of miscarriage of justice in England, the findings indicated that there is 65% of miscarriage of justice against women, men from ethnic minority backgrounds and compared to 20 % of men from lower social class groups, have a direct relationship to the disproportionate division of power in society. Mass media may also be faulted for distorting the public perception of crime by over-representing certain races and genders as criminals and victims, and for highlighting more sensational and invigorating types of crimes as being more newsworthy. A typical example where 124 blacks were convicted of ethnic homicide cases compared to 6 of whites in the same year in Canada.
The only thing that tells between miscarriages of justice on females from other forms of violence is that the risk feature in the case of miscarriage of justice consists of the simple reality of being a woman. Miscarriage of justice against women in the England and Wales Justice System is evident in the acquitted cases of Sally Clark, Trupti Patel and Angela Cannings. Such cases were only brought to light in the course of extra-judicial actions brought by those with the unwavering fight to combat miscarriages of justice. This generates the "generalisability problem" where patriarchal values thus serve masculine needs.
Introduction
Miscarriages of justice are down-casted by England and Wales legal Justice System that is espoused to be one of the best in the world Civilised because the evidence of a case is carefully scrutinized to avoid possible chances of holding miscarriage of justice. Therefore, the government through the constitution understands that there is a need for an evidence as the justice system is trying to uphold into lustful handling of cases. In England and Wales, the justice system translates to a procedural fairness, which claims to reduce the likelihood of miscarriages of justice. In English law, procedural fairness is technical terminology for the rule against bias and to restore public confidence while protecting against miscarriages. The basis for rule against bias is the need to maintain public confidence by mitigating chances of having the innocent being convicted.
Get
a brand-new guide
on essay writing
Everything you need to get A+ this semester!
The download will start within seconds. Good luck!
Download
However, in seeking to implement the concept of procedural fairness as a democratic principle of justice, due process can lead to conviction of the innocent. For example; In Angela Cannings' case, a witness Professor Sir Roy Meadow was later temporarily struck off the General Medical Council register partly as a result of his evidence at the Cannings' trial. Meadow based his calculations on the likelihood of a second cot death being the same as the likelihood of a first, whereas in households where one crib death has taken place, the probability of another is greatly increased. The English systems have since made it as part of the constitution to embrace the use of expert knowledge in resolving of disputes. Therefore, the role of expert witnesses and evidence is a key part of the English legal system as it seeks to give objectivity on the given subject matter and provide logical rather than subjective explanation of events. However, expert evidence is mainly required where there is a need for scientific or technical evidence involving case. The main idea is to avoid miscarriage of justice. In Canning' case for instance, it resulted into quashing of Cannings' conviction, other high-profile cases and resulted in a review of 297 other cases where conviction relied on expert witness opinion. A similar evidence is observed in the case of Jemma Beale where opening a debate to understand the issue and customise needs in the context specific to women.
In attempting to establish a fitting legal system that incorporates the democratic principles of justice, it is of importance that the issue of gender differences is examined.  "Despite claims to the contrary, legal theories are built upon values that promote masculine needs and desires, making all others invisible" For example, women consistently provide sustenance to men and children and yet are considered weak and dependent. At worst, it is implicated in the unbridled violence against women and girls that is so much a part of our human landscape. Masculine meanings organize social and personal experience, so that women are consistently imbued with meanings not of their own making about appearance, sexuality, psychopathology, and many other crucial characteristics While many figures does not appear to recognize the corresponding increase in women criminality, in 1998, there were lots of women convicts serving sentences for wrongful conviction incarcerated primary for drug related offences.  Their most ordinary experiences often lead directly to what we then label psychological "disorders."
Eminent feminist jurisprudential theorist MacKinnon states, "For women to affirm difference, when difference means dominance, as it does with gender, means to affirm the qualities and characteristics of powerlessness". This is very true of our societies even though women are mistreated by the same laws. For instance, the 2015 feminism census records in the UK indicated that 93 women were wrongfully convicted in England between 2009 and 2015 concerning cases involving the murder of their husbands. Such were established because of care and concern. The law therefore lays emphasis to equality, but arguably uses a masculine standard as a threshold for enforcement. Lahey calls this "equality with a vengeance." The over reliance on the erroneous and biased expert evidence of a man in the cases of Sally Clark, Trupti Patel and Angela Cannings; could be said to be due to an application of a masculine standard of enforcement. Meadows a well-respected male paediatrician was the expert witness in the infamous wrongful convictions and was known to assert his theories in a self-aggrandizing manner.
Meadow's 73,000,000:1 statistic for the probability of a second cot death in an affluent family received criticism from professional statisticians over its calculation. The Royal Statistical Society issued a press release stating that the figure had "no statistical basis", and that the case was "one example of a medical expert witness making a serious statistical error." From a different example, George was wrongfully convicted for the murder of a presenter Jill Dando based on erroneous scientific evidence only for the ruling to be overturned by a trial judge of European Union court many years later.
Aims of study
The aim of the dissertation is to examine the present position with respect to miscarriages of justice in the England and Wales justice system and the particular impact on women. This dissertation does not engage in a dispute about whether women's right should be different from men in the criminal justice system. The underlying premise is that rights are universal. The dissertation will employ a doctrinal or conceptual approach to analyse the present state of miscarriage of justice in respect of women. It will also demonstrate how differences between men and women affect their treatment by the UK justice system. "Difference in this instance is set up as a duality: woman is different from man, and this difference is seen as a deficiency because she is not man". The paper is intended to illustrate how women remain the common victims of miscarriages of justice as they are treated differently because of their gender. This dissertation will therefore critically and comparatively consider how the law has attempted to reconcile the rights of women at criminal trials and cot deaths; which incidentally are cases that predominantly involve women and their resultant effect on females as victims of miscarriage of justice.
The dissertation will analyse the issue of miscarriages of justice, giving particular attention to cases where the victims of these injustices are women. It will further examine reasons why they fall victim, patterns of charges and the impact on their families. The problems associated with the law's failure to adapt appropriately in cases where women are involved will also be scrutinized.
The dissertation will look at the issue of miscarriage of justice where women are concerned in the modern society, the specific nature of the issues that concern women and why they are likely to fall victims of miscarriage of justice. The problems associated with the fact that the law fails to understand the issue and customise needs in the context specific to women.
The dissertation will also discuss the social problems associated with miscarriages of justice and the factors which increase the risk of the conviction and punishment of women for a crime they did not commit or those in which procedural fairness failed to be upheld. as evidence by Judith Ward's case of bombings the IRA bombings following successful appeal in 1992. The dissertation will finally consider a number of high profile cases where women have been wrongfully convicted for various reasons, such as testimony of expert witnesses, erroneous statistics and the pressure of demand for justice from the public among others.
Analysis
The dissertation will be analysed from the perspective of these enquires:
What is a miscarriage of justice?
To properly define miscarriage of justice, it is instructive to make clear, firstly, the distinction between miscarriages of justice and the wrongful conviction of the innocent – terms which are often, incorrectly, used synonymously and/or interchangeably. A distinguishing feature of miscarriages of justice is that whatever allegations there may be, a miscarriage of justice cannot be said to have occurred unless and until an applicant has been successful in an appeal against a criminal conviction, and until such time s/he remains an alleged miscarriage of justice.
A good example is observed from Birmingham Six where two successful appellate were officially confirmed with data revealing that the victims were wrongfully convicted. There is proper clarity of distinction between miscarriage of justice and wrongful conviction of an innocent person against an offense not committed. However, getting a successful appeal against a criminal conviction depends on the systemic acknowledgement known as a breach of the 'carriage of justice', and it has no closer link as to whether a victorious appellant is factually guilty or factually innocent: these are not questions that the English criminal justice system are trying to ascertain.
This is not to infer that general concerns about miscarriages of justice are inappropriate. Rather, it is to separate the specific problem of the wrongful conviction of the innocent from general concerns about miscarriages of justice. It is to isolate the wrongful conviction of the innocent as a particular problem to highlight the limits of the criminal justice system, which, as will be shown below, cannot guarantee that all innocent victims of wrongful conviction will overturn their convictions.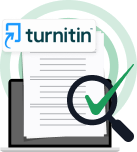 We can write
your paper for you
How do miscarriages of justice occur within the English Justice System?
The English system of criminal justice is not about the objective truth of a suspect's or defendant's guilt or innocence. Based on article (6) of the ICCPR, it is clear that international law is yet to set a universal clause that checks the balance concerning the miscarriage of justice. Therefore, adversarial justice is a contest, regulated by principles of due process, compliance with the rules and procedures of the legal system. During the legal process, errors can be made, forms of police malpractice and misconduct, prosecution non-disclosure, poor defence, incorrect forensic expert evidence, and so on, can occur.
Effect of Miscarriages of Justice in general and on women in particular
The cause and consequences for wrongful convictions of women have been published by lawyers, journalists, and activists for many decades. The victimisation of women makes access to justice misleading, amounting to miscarriage of justice. For instance, some of the legal process in the UK is characterized by constant exclusion of women experiences thereby contributing to failure of recognition to cases involving women. As a consequent, it promotes a culture of impunity and miscarriage of justice. Access to justice is reasoned by the English Justice system to be a priority enjoyed by every person. In reality, there have been instances where the English legal system is a clear manifestation miscarriage of against women as evidenced in Noel Jones who was wrongfully jailed for six years and later challenged the decision only for the right perpetrator Stephen Hough to be found 15 year later in a different murder case. Besides, the attitude of lawmakers; prior to the year 1991, the UK refused to recognise marital rape.
Miscarriages of justice within the English Justice system have occurred in the prosecution of women who use lethal force in defence against violence or harm. The justice system has acknowledged the deficiencies in this area and the cases of Ahluwalia and Thornton have made a difference.  In 2003, the Government announced a review of the law of homicide in response to concerns about the law which had been expressed in a number of high profile cases like that of Kiranjit Ahluwalia, Emma Humphreys and Sara Thornton. The Law Commission published a consultation paper,
In January 2009, the Government published the responses Summary of Responses and Government Position to its consultation on proposals for reform of the Homicide Act 1957. With regard to killings in a domestic context, their main proposal was to abolish the existing partial defence of provocation and replace it with two new partial defences of:  killing in response to a fear of serious violence; and (to apply only in exceptional circumstances) killing in response to words and conduct which caused the defendant to have a justifiable sense of being seriously wronged.
On 4 October 2010, the law of murder in England and Wales was changed. Therefore, the sub article that talked about provocation was completely overhauled. Though the process was characterized by criticism of male orientation, it was clear to have been male biased and outdated. Later, the Coroners and Justice Act 2009 introduced a new partial defence to murder known as 'loss of control'. However, defendants still have to meet one of two qualifying triggers to show that the fatal act resulted in a loss of control: Either that they feared serious violence or that a thing or things said and done (or both) constituted circumstances of an extremely grave character and caused the defendant to have a justifiable sense of being seriously wronged. The main point is that the requirement of 'suddenness' was removed which made it easier for battered women to show that they acted as a result of slow burn rage. At the same time, factors such as sexual infidelity and a desire for revenge, traditionally excuses used by men who killed, would no longer be grounds for reducing murder to manslaughter. However, all law reforms can be conceived as miscarriages of justice.
'How can miscarriage of justice be detrimental to justice?'
Women who have been unfortunate to have a child of theirs die as a result of cot death such as Anne Diamond case that lost her baby at the age of four months. While Anne Diamond did not involve any conviction, she managed to establish a lifesaving campaign about convictions of quashed pertaining to miscarriage of justice arising from cot death. The   campaign was established behind the idea that there are serious miscarriages of justice by the English justice system. There are several instances that reveal evidence on how miscarriage of justice is detrimental to justice. In essence, on the basis of Dr Roy Meadow's erroneous expert evidence that was unsafe as determined by the Court of Appeal (criminal division), Sally Clark, Angela Canning and Trupti Patel who were all wrongly convicted of having murdered their children. Senior paediatrician Professor Sir Roy Meadow provided expert evidence that compelled Sally Clark, Angela Cannings and other women to jail for the murder of their children only to be cleared later.
Miscarriages of justice, as evidenced by the aforementioned successful appeals against criminal conviction, derive from technical decisions made from the existing rules and procedures of the appeal courts. Alternatively, concerns about the wrongful conviction of the innocent are wholly external to the criminal justice system, which is incompatible with public/political discourses. This is highlighted in the following quotation about the inherent legal nature of miscarriages of justice, which, at the same time, further emphasises the distinction between miscarriages of justice and public/political concerns about the wrongful conviction of the innocent.
'Some observers attempt to distinguish between those who are really "innocent" and those who are acquitted "on a technicality". However, a conviction arising from deceit or illegalities is corrosive of the State's claims to legitimacy on the basis of due process and respect for rights…Accordingly, even a person who has in fact and with intent committed a crime could be said to have suffered a miscarriage [of justice] if convicted on evidence which is legally inadmissible or which is not proven beyond reasonable doubt'.
How miscarriages of justice are being addressed?
To its credit, the UK was one of the first nations in the world to establish an institution tasked with examining possible wrongful convictions. The CCRC is empowered to determine whether it is necessary for a conviction is to be referred to a court of appeal. The Commission is essentially a post-appeal organisation, and applicants to it almost always need to have appealed, or at least sought leave to appeal, before the Commission can agree to review their case. In some cases, where there are exceptional circumstances, the Commission can review a case in the absence of a prior attempt to appeal. Before the creation of the CCRC, the only resort for a case that had already been to the Court of Appeal was a direct appeal to the Home Secretary. Only the Home Secretary had the power to order the court to hear a case again. This power was limited to cases tried on indictment, and only four or five cases were referred each year from around 700 applications. The power was also reactive in that the secretary could only considered the issues filed by applicants or their representatives, and could not investigate further or seek new grounds for appeal. The recommendations of the Royal Commission led to the Criminal Appeal Act of 1995, which established the Criminal Cases Review Commission. Therefore, the enactment of the Criminal Appeal Act of 1995 contributed to the in ensuring that only factual offenders are convicted. As a consequent, it helps to mitigate chances of miscarriage of justices. However, although well intended, the Criminal Cases Review Commission has been criticised as being "highly restrictive which undermines its claims to be independent and impartial." on the contrary, NSW legislation are perceived to be restrictive thereby reflecting a twining issues of factual innocence during a conviction process. The CCRC has been for the length of time it takes to examine cases and the way it produces its statistics.
Get your paper done
on time by an expert in your field.

Methodology
This study will be include a literary review analysing the work of existing scholars and criminal law with particular regards to women in the criminal justice system and relevant applicable case law. The primary research tools will be books, periodicals and articles from relevant online sources. In line with academic standards, all sources will be acknowledged and references will be properly cited. The feature of this methodology is valuable in discovering what is going on; to seek out new insights; to pose questions as well as to evaluate new trends.  The conclusions that are drawn will be based on the concept of facts with no place whatsoever for the personal biases.
Recommendations
It is essential that judges and prosecutors in the UK criminal justice system maintain high procedural standards but in doing so it is paramount that the procedures provide a just and equitable outcome. This must be the case regardless of the gender of the defendant before the court. This is because adherence to procedures can also cause profound injustices in criminal cases; as highlighted in the discussion earlier in this synopsis.
Higher positions within the justice system remain dominated by men – women are still under-represented at senior levels in the judiciary, the police and as prison governors. Only 28% of High Court Judges are women, and there is just one female Supreme Court Justice. From annual judiciary statistics of 2014, it was indicated the number of female judges have declined from 24.5% to 25.2% while those in the tribunal declined from 43.8% to 43.0%. Such is an element that may have increased miscarriages of justice because a greater representation of women, particularly in high level positions, is crucial to create a criminal justice system which is reflective of our diverse society and that responds to specific needs and experiences of women.
Conclusion
Due to the inherent nature of the society a woman lives in, there is every probability that miscarriages of justice will subsist. This is true of cases involving all forms of oppression against women. There is therefore need for action. The UK justice system must aim to be gender neutral in its approach to investigating, charging, prosecuting and sentencing suspects. The study has also showed that the justice system of the UK does not pays attention to the human impact of crimes on women and brings it in line with the way men are treated.
Did you like this sample?
Cathryn Jo Rosen, The Excuse of Self-Defense: Correcting a Historical Accident on Behalf of Battered Women Who Kill, 36 AM. U. L. REV. 11, at 30
CHARLES PATRICK EWING, BATTERED WOMEN WHO KILL 46 (1987) at 46
Claims of Innocence: An Introduction to Wrongful Convictions and How they Might be Challenged (2011, University of Bristol) (with Gabe Tan);
Clive Walker, Miscarriages of Justice: A Review of Justice in Error (1993) p.
Daly, K. (1994). Gender, crime and punishment. New Haven, CT: Yale University Press.
Daly, K. and Chesney-Lind, M. (1988). Feminism and criminology. Justice Quarterly, 5 (December), 497-538.
de Beauvoir, S. (1968). The second sex. New York: Bantam.
Eisenstein, Z. (1988). The female body and the law. Berkeley, CA: University of California Press.
Friedan, B. (1963). The feminine mystique. New York: Norton
Huling, T. & Immarigeon, R., "Editors'Welcome,"1(1) Women, Girls & Criminal Justice 1, 16 (2000)
Human Rights Watch (1996)
Devine et al., ''Jury Decision Making, 45 years of Empirical Research on Deliberating Groups'' (2001) 7 Psychology, Public Policy and Law 622, 699; N. Vidmar, ''When All of England and Wales Judicial Office Statistics Bulletin, published 28 July 2016.
Quirk, Hannah. "Re-Thinking Miscarriages of Justice: Beyond the Tip of the Iceberg." 2009: 418-420.
Naughton M. Wrongful convictions and innocence projects in the UK: Help, hope and education. Web Journal of Current Legal Issues. 2006;3.
Eady D. Miscarriages of justice: the uncertainty principle. Cardiff University (United Kingdom); 2009.
Quirk, Hannah. "Re-Thinking Miscarriages of Justice: Beyond the Tip of the Iceberg." 2009: 418-420.
Naughton M. Wrongful convictions and innocence projects in the UK: Help, hope and education. Web Journal of Current Legal Issues. 2006;3.
Eady D. Miscarriages of justice: the uncertainty principle. Cardiff University (United Kingdom); 2009.
US are Victims: Juror Prejudice and 'Terrorist' Trials'' (2003) 78 Chicago-Kent L. Rev. 1143, 1148
Joshua Dressler, Battered Women and Sleeping Abusers: Some Reflections, 3 OHIO ST. J. CRIM. L. at 461 (2006)
Kathryn E. Nelson, Sex Trafficking and Forced Prostitution: Comprehensive New Legal Approaches, 24 Hous. J. Int'l L. 551, 557 (2002) at 568
Kevin Bales et al., Hidden Slaves: Forced Labor in the United States, 23 Berkeley J. Int'l L. 47, 49 (2005) at 79.
Lahey, K. (1985).Until women themselves have told all they have to tell. Osgoode Hall Law Journal, 23(3), 519-541.
MacKinnon, C. (1987). Feminism unmodified: Discourse on life and law. London: Harvard University Press, pp. 38-39
Millett, K. (1970). Sexual politics. Garden City, NY: Doubleday. Naughton, 2005, pp. 165-167
Richard Danziger, Where are the Victims of Trafficking? 25 Forced Migration Rev. 10, 10 (2006).
"Royal Statistical Society concerned by issues raised in Sally Clark case" (PDF) (Press release). Royal Statistical Society. 23 October 2001. Retrieved 25 April 2009.
Walker , C. ( 2002 ), ' Miscarriages of Justice and the Correction of Error ' , in M. McConville and G. Wilson , eds, The Handbook of the Criminal Justice Process . Oxford
Kaschak, E. (1992). Engendered lives. New York: Basic Books. at p. 11
WAYNE R. LAFAVE, CRIMINAL LAW 775 (4th ed. 2003) at 539
U.S. Dep't of State, Assessment of U.S. Activities to Combat Trafficking in Persons 7 (2003), http://www.state.gov/documents/organization/23598.pdf
Worrall, Anne. Punishment in the community: The future of criminal justice. Routledge, 2014.
Dry, Murray. Civil Peace and the Quest for Truth: The First Amendment Freedoms in Political Philosophy and American Constitutionalism. Lanham [u.a.: Lexington Books, 2004.
Bradford B, Myhill A. Triggers of change to public confidence in the police and criminal justice system: Findings from the Crime Survey for England and Wales panel experiment. Criminology & Criminal Justice. 2015 Feb;15(1):23-43.
Hill M, Welch V, Gadda A. Contested views of expertise in children's care and permanence proceedings. Journal of Social Welfare and Family Law. 2017 Jan 2;39(1):42-66.
Barak, Gregg, Paul Leighton, and Jeanne Flavin. Class, Race, Gender, and Crime: The Social Realities of Justice in America. Lanham, Md: Rowman & Littlefield, 2010.
Bloom, E, Barabara & Covington, S. Gendered Justice: Women in the Criminal Justice System. Carolina Academic Press. 2013.
Quirk H. Re-Thinking Miscarriages of Justice: Beyond the Tip of the Iceberg.
Schehr RC. The Criminal Cases Review Commission as a state strategic selection mechanism. Am. Crim. L. Rev.. 2005;42:1289.
Roach K. Comparative Reflections on Miscarriages of Justice in Australia and Canada.